Dorian Kenleigh
MPH, Occupational and Environmental Medicine
Hometown
Pittsburgh, PA
Future plans
Continuing to advocate for workers, such as in the cannabis industry as a medical consultant.
"The cannabis industry is just entering its adolescence. There is a lot of fertile ground academically, intellectually and professionally."
- Dorian Kenleigh
Dorian Kenleigh started his career as an engineer, but he soon became disillusioned with the field because it involved so much work in isolation.
It was when he began working with cardiovascular devices at Children's Hospital of Pittsburgh that he found the sense of community he had been missing and pivoted toward his current roles as a doctor and environmental and occupational health scientist.
"I was hooked on the ability to work within teams and to make an instant impact on someone's outcome," he said.
Now an Occupational and Environmental Medicine (OEM) resident in the UW Department of Environmental & Occupational Health Sciences (DEOHS), Dr. Kenleigh investigates the health of people exposed to cannabis, including those who work in the cannabis industry.
As part of a team led by DEOHS faculty Dr. Coralynn Sack and Christopher Simpson, he is exploring how occupational exposure to cannabis is linked with respiratory and allergic symptoms.
Health risks for cannabis workers
The cannabis industry in Washington state has created thousands of new jobs in cultivation, processing and distribution. But this work may have hidden hazards: like other agricultural workers, cannabis cultivators may be at increased risk of occupational lung disease, in particular occupational asthmas.
Occupational exposure to plants of the family Cannabaceae can trigger allergic sensitization, according to previous work by Kenleigh's collaborators, potentially leading to long-term health consequences.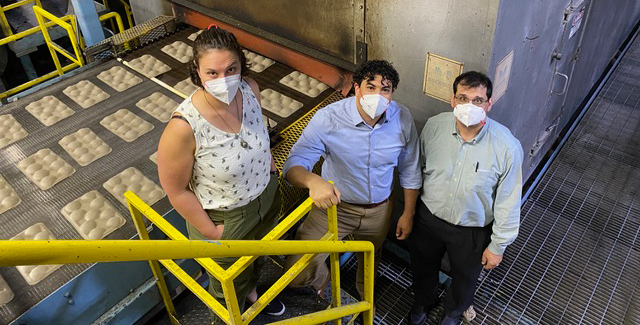 In a cross-sectional study of indoor grow facilities led by Sack and Simpson, more than 70% of workers reported work-related respiratory symptoms. Within that cohort, 45% showed abnormal lung function in the form of primary airflow obstruction and 30% showed allergic sensitivity responses to cannabis in skin-prick testing.
Although the results are compelling, they were confounded by the prevalence of recreational cannabis use among workers in the industry.
Building new research and partnerships
Now Kenleigh is building on this research by developing control groups who do not have occupational exposure to cannabis, including recreational cannabis users and nonusers.
He plans to study their prevalence of cannabis allergy, respiratory symptoms, lung function and airway inflammation and compare the results with the previous study's cohort of cannabis cultivators.
The team plans to present their research at the American Occupational Health Conference in May 2022.
Their findings have implications for worker safety programs and regulation in the cannabis industry. To that end, the team is developing relationships with industry associations like the Cannabis Alliance to facilitate partnerships necessary to continue the work.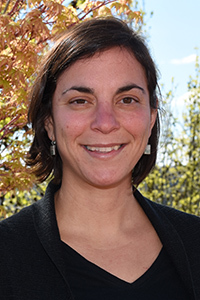 Connecting in the clinic and the kitchen
Kenleigh has been inspired by the relationships he has built during his fellowship. OEM Director Dr. Debra Cherry initially invited Kenleigh to shadow her in the clinic, an "enormously influential" part of his choice to join the program.
He also feels fortunate to be mentored by Sack and Simpson, who he calls two of the top experts in occupational health.
Sack "has a true passion for her craft and this passion is infectious," he said. "It motivates me, as a trainee, to learn more in order to keep up with her. Every time we have a meeting to discuss our progress, I learn something new and have a new topic to review."
In his free time, Kenleigh loves exploring Seattle and the surrounding region, meeting new people and cooking—a passion he shares on TikTok. He also helps research and produce a video series covering historical events on YouTube.