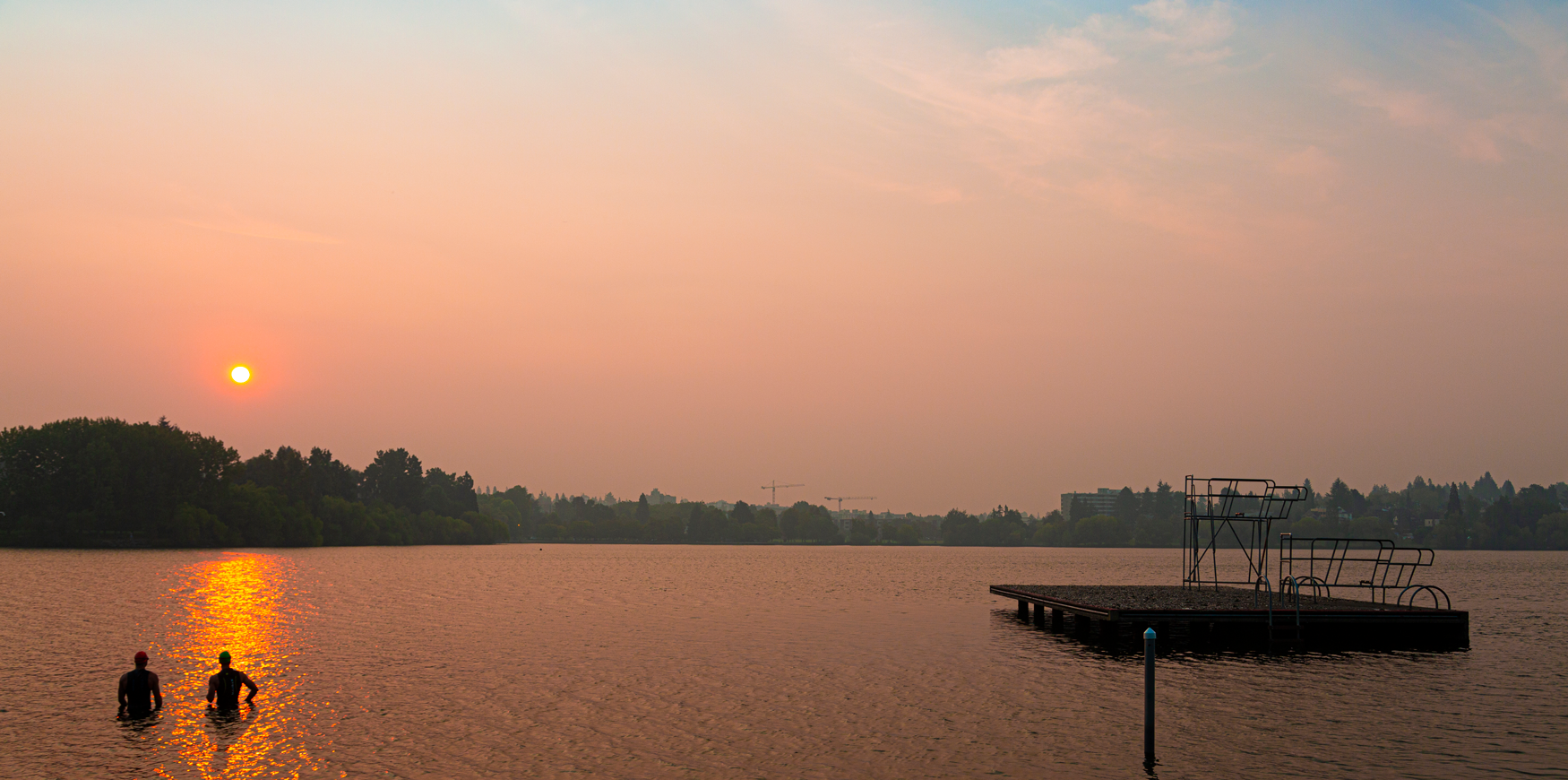 The University of Washington Collaborative on Extreme Event Resilience (CEER) works to build community resilience to disasters and climate change.
We bring together researchers, scholars, practitioners, policymakers and community-based organizations to create and evaluate evidence-based health policies and practices that reduce health risks related to our changing climate and disaster events, including earthquakes, hurricanes and wildfires.
CEER is part of the UW Department of Environmental & Occupational Health Sciences.
Recent Research
Wildfire Smoke Epidemiology and Intervention Research
In 2018, CEER convened a symposium of regional stakeholders to share lessons learned from the 2017 and 2018 wildfire seasons, and to foster academic-practice partnerships to address existing challenges related to wildfire smoke and health in Washington State. Since the symposium, the CEER team has been working with public health practice partners to address the research priorities.
Building Public Health Disaster Research Capacity
Conducting research in the context of disasters is imperative to understand disaster health and wellbeing impacts, as well as the effectiveness of response and recovery strategies. CEER works to improve capacity for co-production of research to understand and mitigate health impacts experienced in the context of a disaster.
Upcoming Events
2022 Disaster Research Response Workshop
The Disaster Research Response (DR2) Training Workshop will focus on the process for conducting research in response to a variety of hazards facing Pacific Northwest communities. Interdisciplinary research infrastructure will be put to the test to improve preparedness to conduct rapid environmental and health-related research that concurrently advances science and is responsive to community information needs.