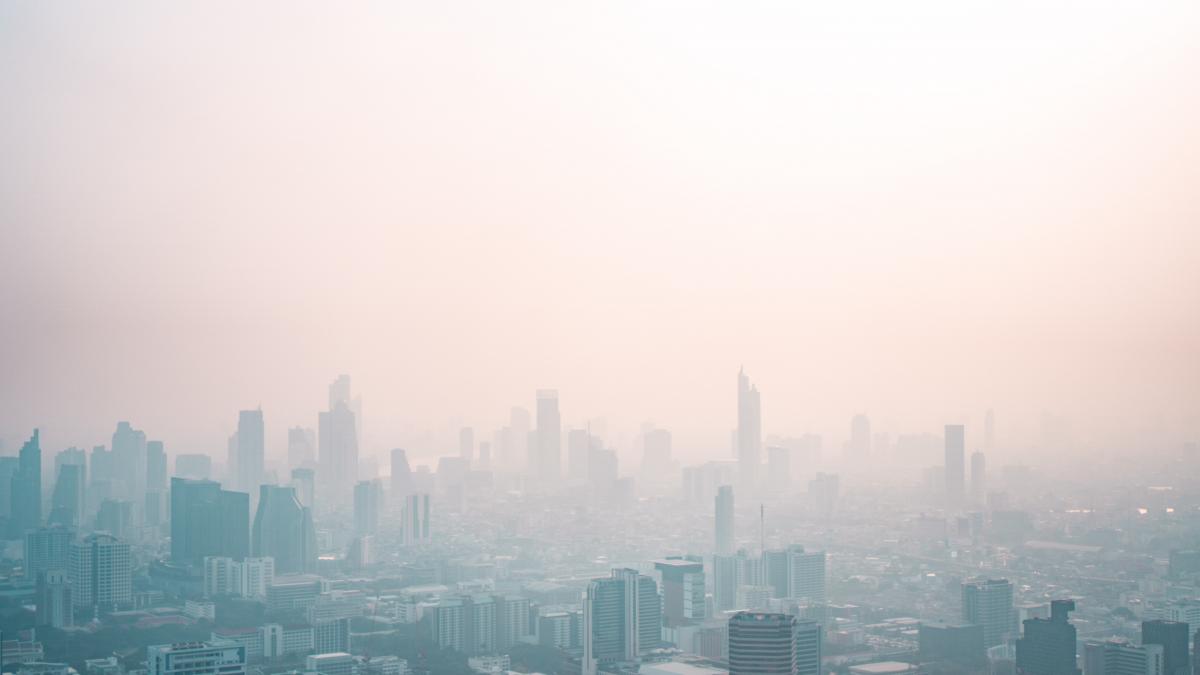 A new Lancet Countdown report on climate change and human health features CHanGE Director Dr. Jeremy Hess
The evidence has been clear for some time: Climate change presents a dire threat to human health. Unfortunately, as a result of inaction to date, the prognosis is getting worse. 
During a six-month period in 2020, 51.6 million people worldwide were impacted by 84 climate change-related disasters like floods, fires, droughts and storms. 
This year, climate change contributed to a record-breaking heat wave in the Pacific Northwest that caused more than 1,000 deaths. The areas where climate-sensitive diseases such as dengue can flourish are growing, disproportionately affecting poorer nations and people who contributed least to the problem.
This most recent data is according to the findings in the 2022 Lancet Countdown report, subtitled "Health at the mercy of fossil fuels." 
The annual report, published in the medical journal The Lancet, is an international collaboration of leading researchers from 43 academic institutions and United Nations agencies tracking climate change and its intersection with 44 global health indicators. 
The report is published annually in advance of the United Nations Conference of Parties, where the world's governments come together to review emissions reductions and how to address the increasingly worrisome impacts of climate change, including those on health. An accompanying U.S. policy brief highlights trends in these indicators relevant to the United States. 
Rising temperatures have consequences
Dr. Jeremy Hess, director of the Center for Health and the Global Environment (CHanGE), co-authored the global report, along with Kristie Ebi, CHanGE's founding director. Hess is also the senior author on the U.S. brief. In a live launch event for the global report and brief attended by reporters from top global media outlets, Hess shared his personal experience working in the emergency room at Harborview Medical Center. Watch the launch recording here.
"I was taking care of patients in two of our hospitals out here in Seattle during the heat dome, and unfortunately, this was the first year I can say confidently that I and my patients very clearly experienced the impacts of climate change," Hess said. "I saw paramedics who had burns on their knees from kneeling down to care for patients with heatstroke. And I saw far too many patients die in the ED [emergency department] as a result of their heat exposure this past year."
The brief noted that less than half of homes in Seattle had air conditioning during this year's heat dome. Furthermore, inequitable access to weatherized, energy-efficient homes limits adaptability for low-income communities and people of color, putting them at greater risk.
Policy recommendations that prioritize health and equity
The brief outlines policy recommendations in three areas: 
Invest in adaptation to reduce health impacts. That could include providing vouchers for A/C and energy to run it, eliminating electricity surge pricing, subsidizing home weatherization, and implementing heat early-warning systems and action plans; 
Incorporate health costs and benefits into economic and financial analyses related to climate change, such as factoring in health-related costs of fossil fuel use into fiscal analyses and decision-making regarding fossil fuel subsidies.
Aggressive investment in mitigation, or efforts to reduce emissions to slow climate change. For example, transitioning away from high-polluting fossil-fuel infrastructure in and adjacent to low-income communities and investing in clean energy alternatives.
"The world has invested tremendous resources in recovery from COVID and its economic impacts," Hess said, "but not taken the opportunity to invest those resources in a green recovery, instead putting resources into one driven by fossil fuels."
Hess said this may be a lost opportunity. 
 "We could be investing in a healthier future. . . and of course this is a pivotal moment in politics in the United States and globally related to climate change. We need to seize that opportunity," Hess said. 
"Some places, including Washington, California and other states and regions that have adopted some form of carbon pricing, are making bold efforts to reduce emissions and are investing proceeds into adaptation efforts. But we need more widespread efforts."
Learn more
Read more about The Lancet countdown report, "Code red for a healthy future," in these articles:
The Center for Health and the Global Environment is committed to bringing forward the direct and indirect health impacts of climate change through action-oriented research, preparing the next generation of researchers and practitioners and infusing health into decision support.
Twitter & Instagram: @uwglobalchange; Website: globalchange.uw.edu