Developing models for clinical collaboration and communication between physicians, veterinarians, and other animal, human, and environmental/public health professionals at the primary care level.
The One Health clinical concept recognizes that the health care of humans and animals in a community benefits when there is collaboration and communication between human and animal health professionals. The Center for One Health Research supports the One Health Initiative (OHI), which seeks to promote this collaboration. The OHI has developed a one page brief to inform clinicians about the One Health Initiative and its importance in patient care.
Practicing "One Health" for the Human Health Clinician - View and download the one page PDF file here.
Spanish Version of Practicing "One Health" for the Human Health Clinician
Clinical collaborations between physicians and veterinarians
COHR research team members participate in an exam of a white-faced duck with the veterinary staff at the Woodland Park Zoo. Seattle, WA. (Photo credit: Gemina Garland-Lewis)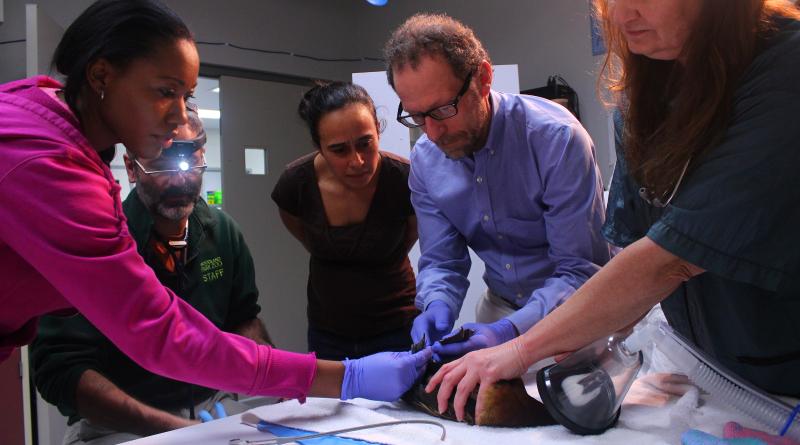 Human-Animal Medicine is an innovative reference exploring the unprecedented convergence of human, animal, and environmental health, triggering global pandemics and requiring new clinical paradigms. The "One Health" approach calls for greater communication and cooperation between human health care providers, public health professionals, and veterinarians to better address vital issues of emerging diseases and environmental change. This incredibly timely book provides, for the first time, practical guidelines for "One Health" collaborations in a wide range of clinical human-animal health issues, including the H1N1 virus, zoonotic diseases, the human-animal bond, animal allergy, bites and stings, and animals as "sentinels" for toxic environmental health hazards.