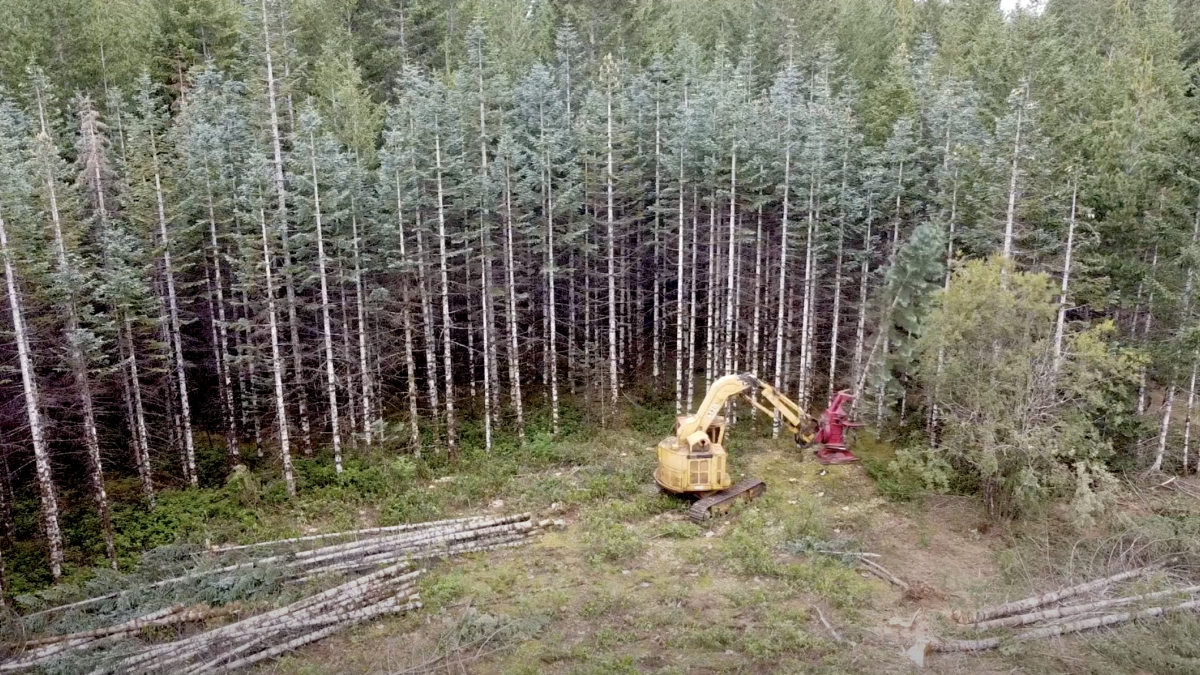 The Pacific Northwest Agricultural Safety and Health Center, part of DEOHS, receives new federal funding for research on safety and health in the forestry, fishing and farming sectors
Who we are
Conducting research for healthy workers, strong communities and productive agriculture.
The Pacific Northwest Agricultural Safety and Health Center (PNASH) at the University of Washington will receive nearly $8 million in federal funding over the next five years to research and evaluate technology solutions that can make work safer for the Northwest's farming, forestry and fishing sectors.
The award, announced this month by the National Institute for Occupational Safety and Health (NIOSH), is one of 11 awards for regional agricultural safety and health centers around the United States.
The PNASH Center, established in 1996, is housed in the Department of Environmental & Occupational Health Sciences (DEOHS) in the UW School of Public Health and serves a four-state region: Washington, Oregon, Idaho and Alaska. This new award cycle also includes projects led by Oregon State University and the University of Idaho.
PNASH research has been reimagined to leverage new technologies and environmental sensing capabilities now available in the agricultural sector, said Michael Yost, PNASH Center director and DEOHS chair. That includes approaches such as precision agriculture, which uses high-tech sensors and measurements and big data to increase production and efficiency.
"Precision agriculture and automation translates into health and safety opportunities," Yost said.
For example, new technology is providing real-time information about worker safety and highly localized data about heat, wildfire smoke conditions, wind direction and other weather conditions that can make agricultural practices such as applying pesticides or felling trees safer.
In addition to funding for PNASH's core evaluation, planning and outreach programs, the bulk of the award goes directly to a half-dozen new research projects:
Developing a smartwatch app with GPS location sharing for loggers performing high-risk and remote work, to reduce their risk of traumatic injuries and illnesses and send smart alerts in emergencies.
Addressing respiratory health and indoor air quality for workers in the cannabis industry. PNASH pilot studies have demonstrated respiratory hazards and will now explore solutions to improve exposures and health.
Evaluating emerging pesticide application technologies to reduce pesticide exposure and related illnesses among pesticide applicators, workers and communities.
Developing better data systems and collaborating with stakeholders to directly interact with researchers to explore injury and illness data and pinpoint needed solutions in farming, forestry and fishing.
Creating a mobile outreach program to provide lifejacket education, trials and discounts to Northwest commercial fishermen and increase the use of lifejackets.
Funding was also provided for a pilot project program that will support new research initiatives proposed by Northwest scientists.
PNASH has already expanded its use of digital technologies and media to engage with stakeholders, especially during the pandemic, including digital resource repositories, electronic checklists, teleconferencing, SMS instant polling, peer-to-peer workgroups, and interactive data dashboards.
These new tech strategies will expand access to PNASH research participation, study findings and recommendations, and will happen in tandem with PNASH's in-person engagement, Yost said.
PNASH conducts field-based research in real-world conditions and engages partners throughout the project cycle. These partners include workers in the agricultural sector, who PNASH sees as the experts in the co-development of solutions.
NIOSH established nationwide agricultural centers to conduct research, education and prevention projects to address the nation's pressing agricultural, forestry and fishing health and safety problems.
PNASH focuses primarily on populations that are underrepresented in current research, including hired laborers, migrant and seasonal workers and farm children.
Despite steady declines in fatalities in the agricultural sector over the past 30 years, in 2020, workers in farming, forestry and fishing experienced the highest fatal injury rate at 21.5 deaths per 100,000 full-time workers, compared to a rate of 3.4 deaths per 100,000 workers for all US industries.
"Farming, fishing and forestry has changed a lot over the past 20 years, and over this time, there have been great improvements in safety," Yost said. As workforces, technology and production methods evolve, our approach to worker health and safety needs to evolve with it."