PNASH Funding Opportunities
The Pacific Northwest Agricultural Safety and Health Center (PNASH), funded by the National Institute for Occupational Health and Safety, offers small grants to respond to emerging issues, stimulate innovative research and foster collaborations in farming, fishing, and forestry.
Call for proposals. We are currently accepting applications for pilot projects and mini-grants in Alaska, Idaho, Oregon, and Washington. The Pilot Project Program is intended to stimulate and support new and expanded research, intervention, and education activities. The Outreach Mini-Grant program seeks to support the adoption of PNASH educational resources and tools in the agricultural community.
To get more information and apply, click the appropriate box below. For additional information on our funded pilot projects, see our Research page and search under Project Status for 'Pilot.' Please feel free to contact us at pnash@uw.edu for information on these programs.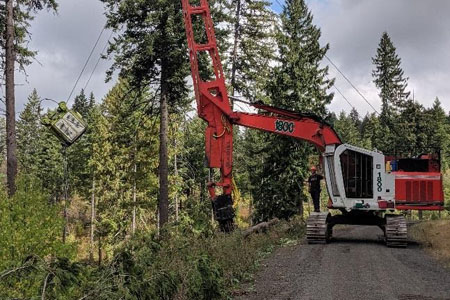 Pilot Project Program
Provides funding opportunities for new or emerging research or education projects.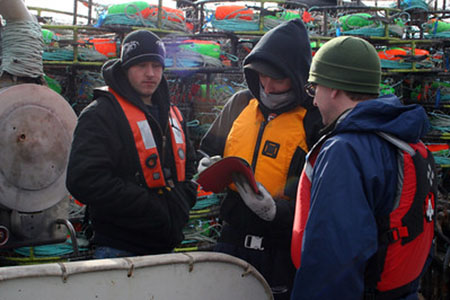 Outreach Mini-Grant Program
Provides funding opportunities for outreach and education activities.
Student Projects
Research opportunities exist for matriculated undergraduate and graduate students. Previous student projects led by PNASH investigators have focused on pesticide exposure, injury epidemiology, and environmental justice. The PNASH Center is multidisciplinary and in the past, has sponsored student projects from the UW Department of Anthropology, UW School of Medicine, UW School or Nursing, and the Evans School of Public Affairs. Additional students are involved with our partners at Washington State University, Oregon Health Sciences University, Oregon State University and the NIOSH Alaska Pacific Office.
PNASH Advisor
Our research requires close ties to agricultural communities and regional players that have a stake in occupational safety and health in farming, fishing, and forestry. If you feel you can contribute to making PNASH's research relevant to your community and interests, we would welcome you as an advisor. The PNASH Center offers two ways for you to participate: a two-year appointment to serve on our advisory board or an informal advisory role where we provide you with regular updates on our activities and findings and seek your input.
Collaborative Projects
The PNASH Center encourages new and established investigators to pursue research in agricultural safety and health. We are happy to assist investigators by serving as a resource, working in partnership, or helping pursue funding available directly through the National Institute for Occupational Safety and Health (NIOSH) and others, depending on the project focus.
We would like to hear from you.
If you have a project idea, are interested in pursuing agricultural safety and health research, or would like to serve as a PNASH advisor, please contact us at pnash@uw.edu or 206-616-1958.