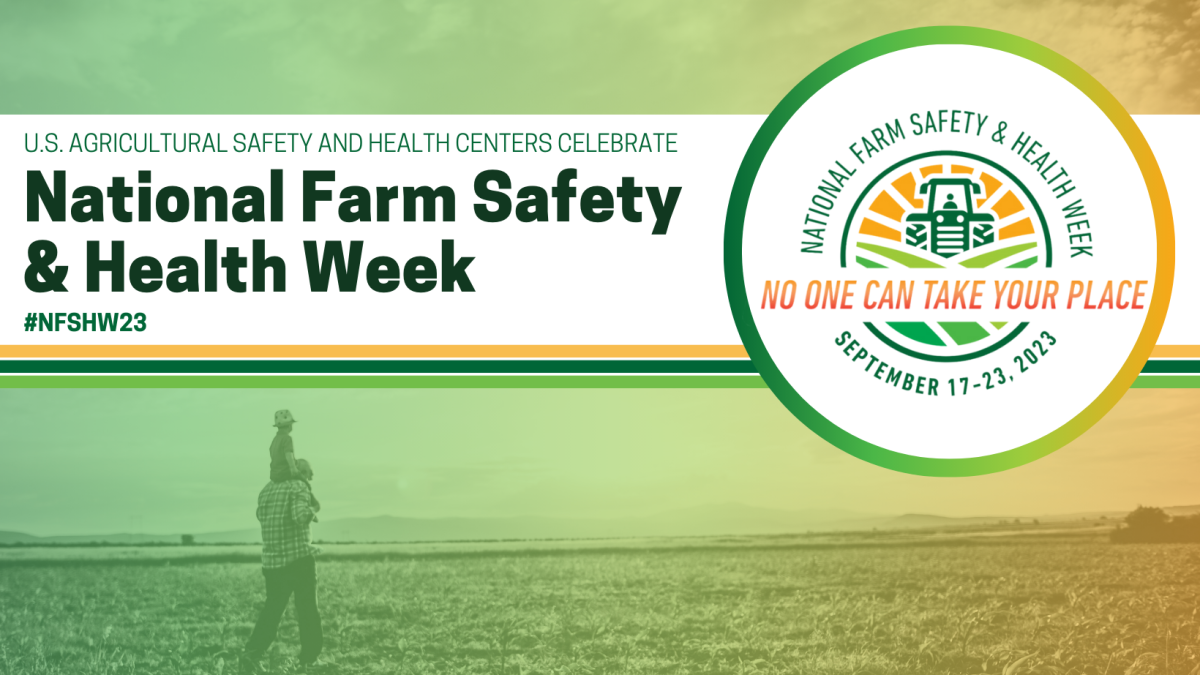 Join the conversation and share safety resources!
9/11/2023
National Farm Safety and Health Week
Sept. 17 - 23, 2023
This time of year can be one of the busiest and most dangerous in the agricultural industry. For this reason, the third week of September is recognized annually as National Farm Safety and Health Week (NFSHW). This year, No One Can Take Your Place, is the overall theme and daily topics will include: 
MONDAY, 9/18 - Tractor & Rural Roadway Safety
TUESDAY, 9/19 - Health and Wellness
WEDNESDAY, 9/20 - Priority Populations
THURSDAY, 9/21 - Confined Spaces in Agriculture
FRIDAY, 9/22 - Brain Health
The U.S. Ag Centers developed a toolkit to promote safety resources during NFSHW 2023. We invite you to join the conversation on social media or with your community.  
Share and support these AgriSafe webinars!
AgriSafe is offering daily webinars available via the AgriSafe Learning Lab website. Each webinar will focus on the daily safety topics above. Registration is required, but these webinars are free of charge.
Visit the AgriSafe webinars during #NFSHW23
Unable to attend? Each webinar will be recorded and available for free on-demand in AgriSafe's Learning Lab within 1-3 business days after taking place.