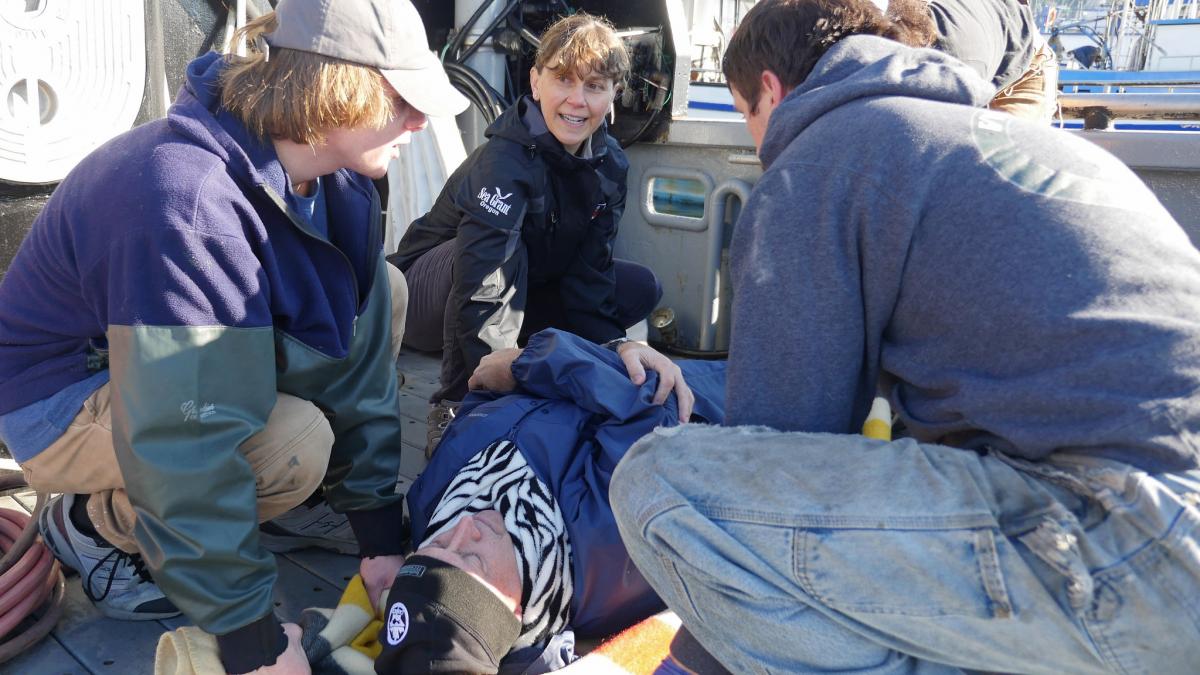 Commercial fishing is hazardous and risk information is important to develop injury prevention strategies.
The Risk Information System for Commercial (RISC) Fishing data system merges multiple sources of injury and fatality data to facilitate the development of fishery-specific approaches to assessing hazards, mediating risks, and evaluating interventions.
Based out of Oregon State University and part of UW's PNASH Center, the RISC team brings together individuals with expertise in occupational safety, injury epidemiology, data management, and community outreach to build and test the system. The team collaborates with the NIOSH Center for Maritime Safety and Health Studies, the RISC Technical Advisory board, and the PNASH Evaluation and Outreach team.
Sharpening Incident Data for Risk Analysis
This past year the RISC database has added data on traumatic injuries and hospitalizations from the National Emergency Medical Services Information System and Oregon Trauma Registry. The team has also developed new training modules for risk aid training on the most common and serious injuries and guidance on how to conduct hazard assessments on vessels.
Now available is a hazard worksheet for self-assessment and risk control. An example is provided for Dungeness crab fisheries, cleaning buoys, we break down the task and the potential hazards, considering what can be done to eliminate the hazard, substitute the hazard, or provide personal protective equipment.
Meet the RISC Fishing team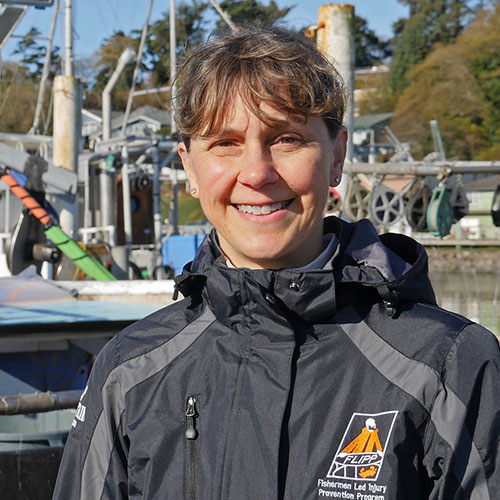 Laurel Kincl, PhD, CSP
Associate Professor & Safety Specialist
Dr. Kincl leads the RISC team's efforts to use fishermen injury data to understand the causes and identify prevention approaches to mitigate risk and develop hazard assessments for commercial fishing stakeholders. She organizes the Technical Advisory Board for the project to obtain regular input from the stakeholders.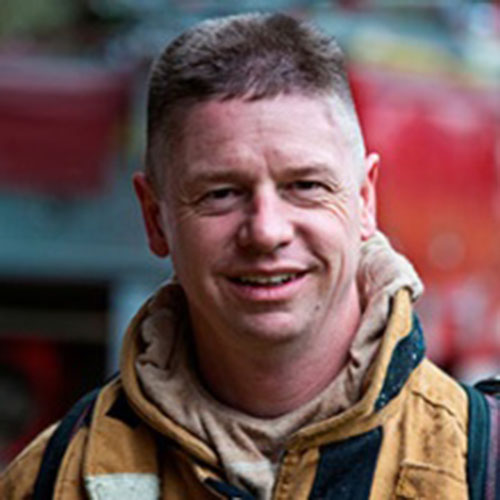 Victor E. Bovbjerg, PhD, MPH
Professor & Injury Epidemiologist
Dr. Bovbjerg leads the RISC team's epidemiological efforts to obtain and test the various sources of data to coordinate the develop of the RISC Fishing system, a database to examine the incident and injury patterns in commercial fishing. 
VIEW VIKTOR'S BIO
Jasmine Nahorniak, MS
Database Manager
Jasmine is a Senior Faculty Research Assistant with technical expertise in database design and data management. Her role has been to design and manage the RISC Fishing system to integrate various sources of injury data onto a single platform.
Amelia Vaughan, MLIS
Project Manager and Outreach Specialist
Amelia helps manage the RISC outreach and engagement program. She works with stakeholders to collect information about injuries in the commercial fisheries and develops training and safety solutions to reduce their risk.
Samantha Case, MPH
NIOSH Commercial Fishing Safety Director
Samantha is a Commercial fishing safety researcher and epidemiologist. She worked along the RISC team to redesign NIOSH's fishing injury and fatality database with the goal of better identifying and reducing hazards to commercial fishing workers in the Pacific Northwest.
Solaiman Doza (Abeer), PhD Student
Environmental and Occupational Health, Oregon State University
Abeer's research draws from the RISC injury datasets to estimate injury risk and risk factors for commercial fishermen. Through this effort, he is building skills in data analysis and hazard assessment to help inform prevention efforts.