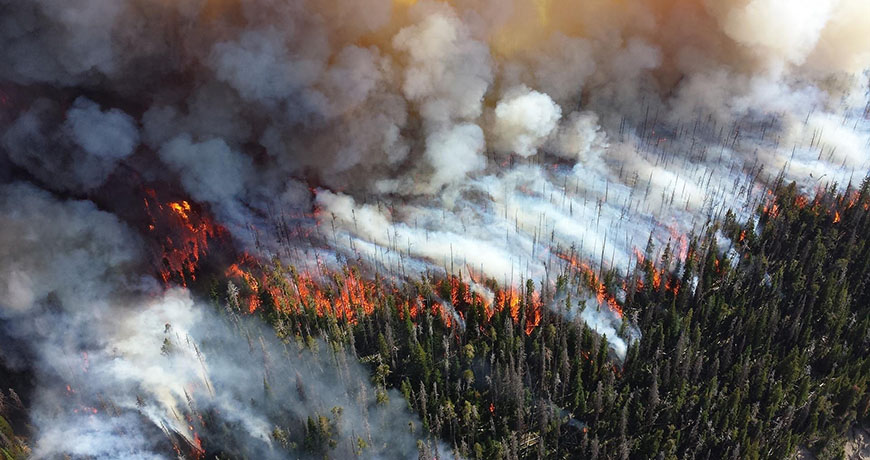 Stay safe while working in smoky air
The Pacific Northwest farm and forestry workforce face the threat of co-exposures during the late harvest season. Essential work during the COVID-19 pandemic overlaps with extreme temperatures during summer heat waves and wildfire smoke.
Exposure to wildfire smoke is associated with respiratory conditions and can exacerbate underlying asthma and chronic obstructive pulmonary disease. A 2018 student-led PNASH research study found that nearly 75% of surveyed farmworkers near Mattawa, Washington reported being exposed to an unhealthy amount of wildfire smoke on the job, and 100% of respondents reported that they had little or no information about how to protect themselves from smoke.
Employer Checklists
Workplace Requirements
Recommended resources for wildfire smoke safety
Northwest regional resources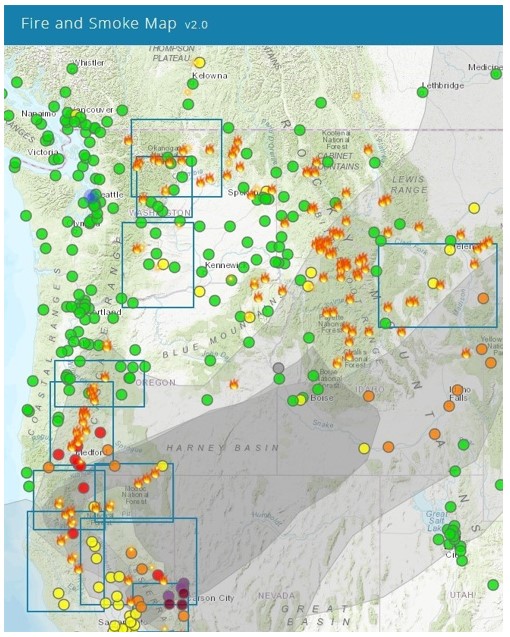 Washington
WA Smoke Blog
WA Dept. of Health
WA Air Quality Monitoring Map
WA Air Quality Advisor (WAQA)
WA Dept. of Labor
WA Rulemaking
Oregon
OR Smoke Blog 
OR Health Authority
OR Air Quality Monitoring Map
OR Dept of Labor
OR Rulemaking
Idaho
ID Smoke Blog
ID Dept. of Health & Welfare
ID Air Quality Monitoring Map
ID Department of Environmental Quality
Alaska
AK Fire Info
AK Dept. of Health & Social Services
AK Air Quality Monitoring
AK Wildfire Smoke
AK Wildfire Smoke Particulate Matter Information
Cal/OSHA Worker Safety and Health in Wildfire Regions
Additional resources for wildfire smoke preparedness