About Us
What is DEOHS?
The Department of Environmental and Occupational Health Sciences is part of the School of Public Health. The department offers undergraduate and graduate degrees and medical residencies.
Graduates find careers ranging from the practical, such as food safety and worker health, to basic research into how genetic and environmental factors affect susceptibility to disease. Our graduates share a common goal: to protect human health and safety.
Environmental and Occupational Health—the study of human health in the environment
Environmental and occupational health researchers study how environmental factors can harm human health and how to identify, prevent, and control these effects.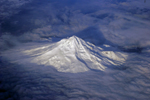 The field concerns itself with:
maintaining a safe supply of food and drinking water
discovering the mechanisms of environmentally related diseases
treating and disposing of solid and toxic wastes
reducing air, water, food, and noise pollution
controlling workplace hazards
Our goal is prevention
We start with the basics—clean air, clean water, safe food, and safe workplaces. We approach these with advanced techniques to determine how environmental and occupational factors interact with genetic variations to affect human health. We work with the public to solve environmental and occupational problems. At the same time, we promote excellence in education and research.
Our department is about...
Education
We offer graduate and undergraduate degrees in environmental health, industrial hygiene and safety, occupational and environmental medicine, environmental and occupational health, and toxicology. We also offer continuing education to environmental and occupational health professionals.
Occupational health and safety
Most occupational illnesses and injuries are preventable. Our investigators are involved in research and worker education about silica dust, noise, and ergonomic hazards. Our Occupational Epidemiology and Health Outcomes Program works with physicians, employers, and workers to predict and prevent disability.
Clean air
Whether it is improving the health of asthmatic children by retrofitting diesel school buses, or looking at long-term exposure to air pollution as a cause of cardiovascular disease in older adults, DEOHS is at the forefront in studying health effects of air pollution.
Clean water
Our researchers are looking for ways to identify and remove viral and protozoan contaminants from drinking water, protect native populations from shellfish poisoning, and help school districts develop policies about lead in water pipes. We do laboratory and community-based research.
Genetics and human health
Why would one worker get sick from workplace chemicals while the next worker doesn't? The difference is likely in their genes. "Ecogenetics" is our name for this interaction between genetic variations and environmental chemicals. We also research the ethical, legal, and social implications of genetic information.
Service to Washington workplaces
Our Environmental Health Laboratory, Field Research and Consultation Group, and Occupational and Environmental Medicine Clinic bring University experts to real problems facing Washington workplaces. Our chemists, industrial hygienists, and occupational medicine physicians provide analytical and consultation services to private and public sector employers, and to injured workers.