Clean Water
About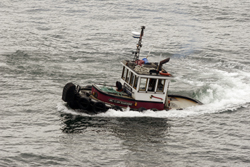 People who travel abroad know the familiar problem with unsafe drinking water. At home, we scarcely give it a thought. Usually, we are right. But the sources of our drinking water are constantly under siege from naturally occurring events and human activities that can pollute our sources of drinking water.
Did you know?
In the United States, water utilities treat nearly 34 billion gallons of water every day
In the United States and Canada, the total miles of water pipeline and aqueducts equal approximately one million miles - enough to circle the globe 40 times
Americans drink more than one billion glasses of tap water per day
Children in the first six months of life consume seven times as much water per pound as the average American adult.
The Department of Environmental and Occupational Health Sciences is involved in three areas of water quality research and control:
Waterborne microbial illnesses
Contamination of drinking water with metals such as arsenic and lead
Biomagnification of toxins in the ocean food chain
Our Involvement
Faculty
Courses
Centers, Institutes and Studies
Other Resources