MS in Exposure Science or Occupational Hygiene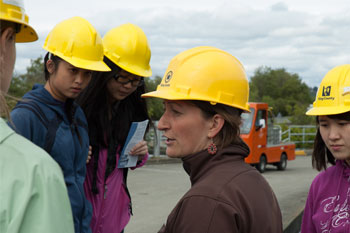 How does the environment affect our health? To answer this question, we must be able to define and measure exactly what we mean by "environment," whether it is at work, at home, or in the community. We also need to know how a person interacts with their environment, that is, what is their "exposure." The science dedicated to quantifying environmental exposures is called exposure science. The MS in Exposure Science and Occupational Hygiene degree options train scientists and professionals to recognize, evaluate, and prevent exposures that may increase the risk of disease or injury. Students work with faculty members to research a variety of health problems and learn to identify, quantify, reduce, or eliminate hazards on the job and in communities. Research topics include biological, chemical, and physical hazard assessment and controls; respiratory, reproductive, and chronic diseases; epidemiology of occupational and environmental cancers; bio-monitoring and medical surveillance; and occupational or environmental health policy. Students gain a comprehensive knowledge of health and safety principles, strong technical skills, and practical experience.
Career Paths of Recent Graduates
Graduates pursue careers as health and safety professionals in a range of private, public and academic organizations, which include primary industry; manufacturing; consulting firms; state and federal health and environmental regulatory agencies; product safety evaluation organizations; chemical, consumer products, pharmaceutical industries; and major universities. Recent graduates from this degree option are currently working as:
An Environmental Health and Safety Engineer with Intel Corporation (Class of 2015)
A Tribal Waste Coordinator with the U.S. EPA Region 10, Office of Air and Waste (Class of 2013)
An Industrial Hygienist with Boeing (Class of 2013)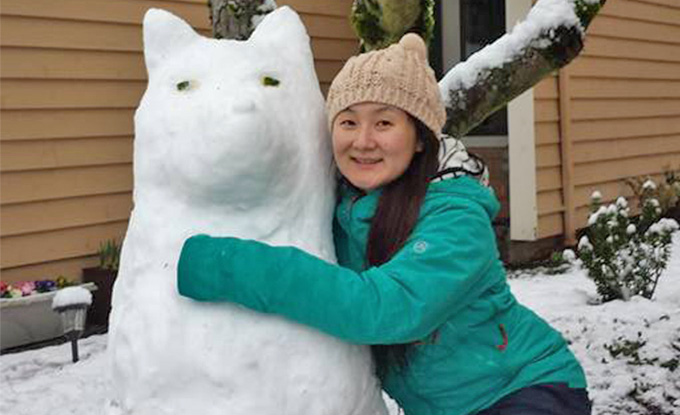 Current Student Profile
Ara Jo
"I first became interested in occupational health and exposure science when I started working at Boeing and experienced firsthand what industrial hygienists do in the workplace. I really admired their level of technical expertise, knowledge about occupational health and safety, and the difference they were making in workers' lives. 
My current research is a pilot study that uses a "One Health" approach to characterize the environmental microbiome of dairy farms and look at potential health impacts on the workers and dairy cows. A One Health approach to research considers how human health, animal health, and the environment intersect and takes a multi-disciplinary approach to solving environmental health problems. 
After graduation, my hope is to go back to Boeing and work as an industrial hygienist in order to keep employees as safe and healthy as possible."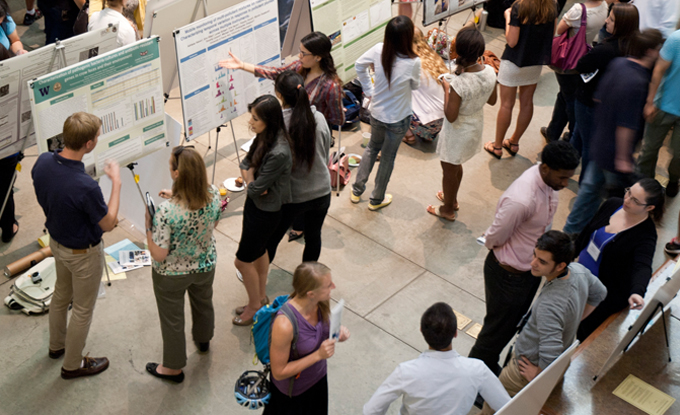 Student Research
Recent Projects
Quantification and Modeling of Black Carbon Exposure for Seattle Commuters
Student: Brooke Reynolds (2017)
Faculty Advisor: Edmund Seto
Evaluation of PAH Metabolites as Biomarkers for Occupational Wood Smoke Exposure in Wildland Firefighters
Student: Spencer Birch (2017)
Faculty Advisor: Christopher Simpson
Identifying and Assessing Noise and Airborne Exposures in an Emergent Fabrication Program at a Large-Scale Aircraft Manufacturing Company
Student: Darrick Dickerson (2016) 
Faculty Advisor: Martin Cohen
Explore more MS in Exposure Science student research projects. 
Degree Options
This degree offers three distinct options. The MS in Exposure Science and the MS in Occupational Hygiene are both 2-year degrees that requires a thesis as a culminating experience. The MS in Applied Occupational Hygiene is an accelerated 5-quarter degree that requires a project/portfolio as a culminating experience.