Reality Tales Videos - Videos historias reales
Real worker injury stories, told in their own voice, from immigrant workers conducting contract services in our U.S. forests. These stories are for workers and trainers with the goal to increase awareness on forestry workforce needs and the importance of safe practices,  personal protection, and rights – for themselves and their co-workers.
Historias reales de lastimaduras de trabajadores inmigrantes trabajando contratados en nuestros bosques de los Estados Unidos, contadas con su propia voz. Estas historias son para trabajadores y entrenadores con la meta de incrementar conciencia al respeto de las necesidades del trabajador del bosque, y la importancia de las prácticas de seguridad, la protección personal, y los derechos tanto de ellos como de sus compañeros de trabajo.
Sueños Americanos / American Dreams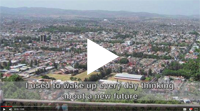 Tristeza, Soledad Y Esperanza / Sadness, Loneliness and Hope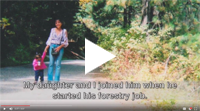 Sueños Truncados / Broken Dreams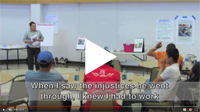 Buscando un Mejor Futuro / Searching For A Better Future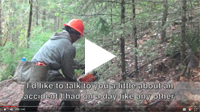 La Vida del Surruchero / The Life of the Forest Worker