Work and Health Graduate Certificate Program trainees reflect on their experience
March 17, 2023
The Northwest Center for Occupational Health and Safety (NWCOHS) Work and Health Graduate Certificate Program (WH Certificate program) recently welcomed two new trainees:
Kyla Haggith, post-graduate certificate student

Jessi Kelley, third-year Doctor of Nursing Practice (DNP) student in the Population Health and Systems Leadership track, University of Washington School of Nursing
The WH Certificate program requires trainees complete two core courses, six credits of electives, and a capstone project related to worker health.
We asked Kyla and Jessi to share what led them to the WH Certificate program and their experience in the program thus far.
Kyla Haggith - post-graduate certificate student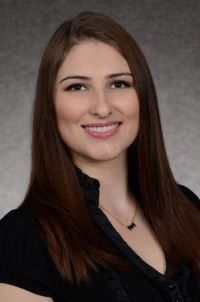 Worker health: Personally meaningful
In August 2020, Haggith contracted COVID-19 while working as a nurse on the COVID-19 unit at a local medical center. She developed ongoing health problems after infection known as long COVID. Long COVID is a debilitating illness with many individuals experiencing dozens of symptoms across multiple organ systems. It occurs in at least 10% of COVID-19 infections, and a conservative estimate of 65 million individuals worldwide have long COVID, with cases increasing daily1.
"I felt as though my job, health, and independence were taken from me all at once. The road to recovery was long, and while I still have symptoms daily, I now have improved symptom management that allows me to work and continue my education. In my journey through Labor & Industries, returning to work, and navigating a complex medical system, I realized that what I needed was someone who had been through something similar to help guide me through the process."
Noticing a gap in employee health
Upon returning to work, Haggith joined the employee health clinic at her worksite.  
"We had a fantastic program to track COVID-19 infections in employees and provide educational materials. But, there was no follow-up after infection to screen for symptom resolution."
To address this care gap for workers, Haggith started the Post-Acute Sequelae of SARS CoV-2 (PASC) follow-up program which aims to connect employees experiencing ongoing COVID-19 symptoms with resources to manage symptoms, such as specialist referrals and light duty opportunities.
"Coming in with fresh eyes helped me to identify the different ways that communication methods could be streamlined in existing programs. We have utilized texting platforms to communicate more with employees, optimized data systems, and implemented online appointment scheduling, all within the last year."
There's more to learn
While not formally trained as an occupational health nurse, Haggith was eager to learn more.
"I felt that in order to gain a comprehensive knowledge of everything that Occupational Health Nursing encompasses, I would need to learn outside of a clinical setting as well. The Work and Health Graduate Certificate Traineeship fit my needs perfectly. The program is giving me a foundational knowledge of Occupational Health and has given me the tools I need to continue to advance programs within my clinic. I'm gaining insight into how to think about problems that arise in a more organized way, and now feel more comfortable finding resources to problem solve. I also feel more connected to a network of other Occupational Health professionals and feel more confident in communicating and collaborating."
The experience thus far
"While I'm very new to the [WH Certificate] program, I have felt nothing but welcomed by my peers. There is a dedication that is contagious throughout the program and I'm fortunate to be surrounded by such motivated professionals. I look forward to continuing to learn as much as I can during my tenure."
Jessi Kelley - DNP Population Health and Systems Leadership student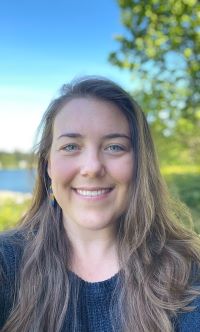 For Jessi Kelley, her passion for One Health, disaster preparedness and response, and climate change led her to the Work and Health traineeship.
"I am concerned about the escalating effects of climate change, environmental destruction, human land use change, and ecosystem fragmentation. We may see our systems crippled by compounding disasters like extreme weather events, food insecurity, and emerging infectious diseases which will impact global health, economic security, and stability. Many economic, occupational, and subsistence activities relate to workplace health and contribute to drivers of emerging infectious diseases and public health capacity and assurance."
Studying the effect of climate change on worker health
Kelley is using knowledge and experience gained the in program to be an effective organizer of equitable upstream systems change.
"As climate change increases the prevalence and intensity of extreme heat, especially in the Pacific Northwest, proactive planning will reduce the health impacts on workers. This is particularly true for industries that rely heavily on outdoor workers like agriculture, farming with livestock, construction, roadwork, and others."
Kelley plans to apply her learning in her doctoral project to examine how to enhance outdoor worker protection and health in U.S. extreme heat preparedness and response.  
The experience thus far
Kelley explains what she has learned as a WH Certificate program trainee.   
"Networking with professionals across disciplines is an exceptional opportunity. I am more familiar with regulatory practices and policies nationally and in Washington State related to occupational health and safety. Through the course work, I have gained a deeper understanding of controls to enhance workplace environmental and personal safety."
Interdisciplinary connections and field trips
Learning and experiences are not limited to the WH Certificate program coursework. NWCOHS also provides trainees experiential learning opportunities and interdisciplinary training in ethics, research, and policy.
"One experiential learning opportunity I attended was a trip to SR3 SeaLife Response, Rehabilitation, and Research. SR3 is a marine mammal health and welfare rescue nonprofit organization in Des Moines, WA. On our trip, we toured the facility and got within feet of the rehabilitating residents- harbor seals! The human-animal-environment interface integral to One Health came into play, which was a bonus for me."  
Learn more
Explore the WH Certificate program and how to apply here: https://deohs.washington.edu/nwcohs/training-programs/work-and-health-graduate-certificate
References:  Davis HE, McCorkell L, Vogel JM, Topol EJ. Long COVID: major findings, mechanisms and recommendations. Nature Reviews Microbiology. 2023;21(3):133-146.
Cover photo credit: Adobe Images Shutter B, file #340694733.