Inna Antonchuk, MPH Occupational & Environmental Health student, discusses her internship characterizing OHSA's abatements for occupational noise violations
September 21, 2021
I interned with OSHA this summer in the Office of Occupational Medicine and Nursing (OOMN). I was lucky to be chosen for OSHA's Graduate Nurse Internship Program, which is for registered nurses pursuing graduate degrees in occupational health. OOMN is composed of multiple clinicians, doctors, nurses, and research scientists that provide medical expertise to OSHA. They support everything from enforcement action and rulemaking to training and outreach.
My specific project was on occupational noise. I analyzed inspections and noise violations from 2015-2019 to characterize the controls/actions OSHA required of employers when noise levels were above the permissible exposure limit (PEL). This information is supporting a revised economic analysis of the impacts of occupational noise and permanent hearing loss. My analysis also provided insight on how OSHA regulatory activities impact workplaces and employer actions nationwide.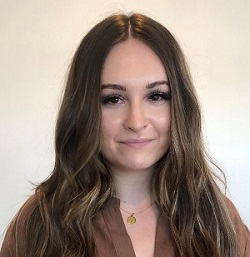 The main goal of this project was to describe what OSHA had required of employers when noise levels were above 90 dB and to see if these requirements differed for noise violations with noise was above 100 dB. Generally, many would assume that higher noise levels would result in required engineering and administrative controls since there is higher risk of permanent hearing loss at higher noise levels. With numerous field offices and hundreds of inspectors, collecting and organizing this data was of priority for OSHA. 
We found that generally administrative controls are most frequently required of employers with noise levels >90db. Administrative controls include having a hearing conservation program, providing audiometric testing, providing training, and monitoring workplace noise levels, as well as strategies like job/task rotation for workers using noisy machinery. For inspections with noise levels above 100 dB, we found that OSHA recommended and required engineering controls as well. Engineering controls can involve placing noise barriers or acoustic dampening material, or purchasing new machinery. 
I did data entry and data analysis on a subset of noise inspections and presented this to the office at the end of my rotation. I met with other medical officers/researchers to regularly brainstorm and explore various research questions we could ask of the data. In addition to my project work, I was also involved in daily rounds, enforcement meetings, and didactic lectures with other Occupational Medicine Residents rotating with OSHA from around the country. I also supported medical officers in enforcement by reviewing medical records and compiling reports. 
I loved my experience this summer and it was such an honor to intern for a national agency like OSHA. It was fascinating to see how rulemaking and enforcement works and all the various moving parts that are required to pass laws and standards to protect workers in the U.S. It was also cool to see how I could use my nursing background to protect workers at a policy level. 
Photo credit: AdobeStock/maxoidos