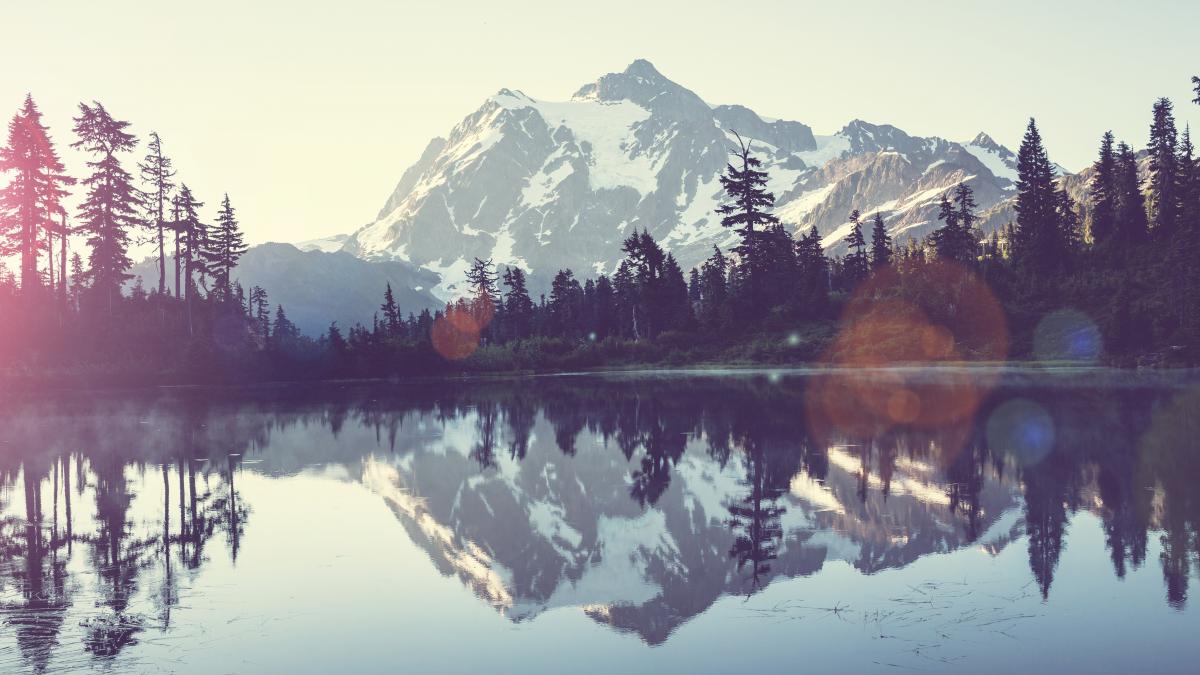 The Cascadia Symposium on Environmental, Occupational and Population Health relaunches January 5-6, 2023, bringing together Pacific Northwest scientists from the US and Canada
November 22, 2022
Register now for the Cascadia Symposium on Environmental, Occupational and Population Health. Deadline: Dec. 5
What started as a small, cross-border faculty retreat in the 1980s led by the University of Washington (UW) and the University of British Columbia (UBC) has grown into a regional conference focused on environmental and occupational health now known as "Cascadia" or "Semiahmoo."
This winter, the conference returns in person following a pause during the pandemic, with a two-day event scheduled at the original retreat location, the Semiahmoo Resort in Blaine, WA. Registration for the January 5-6, 2023, event is open now.
The conference has expanded to include faculty, students and staff from Simon Fraser University, University of Victoria, Vancouver Island University, Oregon State University, UW and UBC. Boise State University will also participate this year for the first time.
This year's conference planning committee members UW Professor Chris Simpson, UBC Professor Karen Bartlett, and Oregon State University Associate Professor Perry Hystad see the 2023 conference as an opportunity to bring researchers back together to reinvigorate a new generation of scientists and encourage them to share the legacy and heritage of this regional event.
Sharing ideas, building partnerships
Veteran Cascadia participants describe the meeting as informal, friendly and collaborative, with a lot of discussion of research methods.
"It always felt like what we were discussing was right at the cutting edge," said UW Professor Emeritus Noah Seixas.
For example, at the last Cascadia Symposium in January 2020, UW Professor Peter Rabinowitz reported on a new virus outbreak in Wuhan Province, China, that had apparently spread from a wild game market to humans. This was the first time most attendees heard about what would become the COVID-19 pandemic.
With the goal of sharing research and inspiring cross-border collaborations, Cascadia has inspired several generations of scientists working to improve workplace health and safety, decrease environmental health risks and improve public health.
Public health does not stop at the border
In the late 1980s, environmental health sciences faculty from UBC and UW realized they were both investigating the same concern: an allergen linked to the Western red cedar that was affecting forestry workers in the Pacific Northwest.
Realizing they had other overlapping research interests, faculty from both institutions decided to come together to see where else their research interests aligned. They hosted their first retreat at the newly opened Semiahmoo Resort, the halfway point between both institutions.
One of the founding members, Dr. Kay Teschke, was a lecturer at UBC while finishing her PhD in occupational health at UW. Aware of the similarity in interests and research goals, she encouraged her colleagues at both universities to build upon initial cross-border collaboration efforts.
Others involved in the early years included UBC faculty David Bates, Chris Van Netten, Susan Kennedy, Clyde Hertzman, Moira Chan-Yeung, Paul Demers and UW faculty Harvey Checkoway, Linda Rosenstock and Scott Barnhart.
Laying the groundwork
The early years of the event focused on faculty and research scientists sharing their research. The UW's early attendees were primarily from occupational medicine, followed later by colleagues from occupational hygiene.
The Northwest Center for Occupational Safety and Health (NWCOHS), part of the UW's Department of Environmental and Occupational Health Sciences, became a lead organizer of the conference on the UW side. UBC Professor Karen Bartlett, who is a current conference planning committee member, attended the meeting for the first time in 1993 when she was part of the first class of UBC masters in occupational hygiene students.
In recent years, the conference has expanded to focus on student research, with organizers offering prizes for student poster and podium presentations.
David Bates Memorial Lecture
Dr. David Bates, the former UBC Dean of Medicine, stood out as one of the key founding members of the Semiahmoo meeting. An internationally renowned pulmonary disease specialist and expert in air pollution health effects, he worked to improve air quality throughout the Pacific Northwest and British Columbia. 
Bates received his medical training from Cambridge University and was a senior lecturer in Medicine at St. Bartholomew's Hospital and the University of London. As a young physician, he experienced firsthand the infamous "Big Smoke" air pollution episode in London in 1952.
Shortly afterward, he moved to Canada to serve on the faculty of McGill University, where he published seminal papers on lung physiology and demonstrated how environmental pollutants could damage the lungs, including early work on the effects of ozone on pilots and flight attendants.
His work focused on air pollution epidemiology, including a series of landmark studies on the relationship between of air pollution and hospital admissions in southern Ontario.
Bates was a well-respected mentor who notably hosted UBC students and faculty for discussions on occupational and environmental health and air pollution at a restaurant near campus.
The conference planning committee established the David Bates Memorial Lecture in January 2006, with Bates as the first presenter. Often described as the grandfather of air pollution epidemiology, Bates passed away later that year.
Connecting across the border
Many research collaborations got their start through connections made at the Semiahmoo meeting.
Most notably, the AllerGen NCE, a national Networks of Centers of Excellence (NCE) research initiative, launched through connections made at the conference. The study focused on air quality involving Canadian researchers Tim Takaro and Michael Bauer and UW researcher Catherine Karr. The ensuing project is now the Canadian Healthy Infant Longitudinal Development (CHILD) study, supported by AllerGen Inc. (Allergy, Genes and Environment Network), a Canadian not-for-profit organization.
More recently, conversations at the Cascadia meeting led to the Border Air Quality study, a cluster of air pollution research projects in the Puget Sound area and Lower British Columbia mainland. Bartlett aptly notes air pollution "knows no boundaries."  
The meeting also provided a platform for those interested in expanding training opportunities for students.
Faculty from UW and UBC joined with faculty from Oregon State University, Oregon Health Sciences University and Portland State University to explore ways to leverage faculty expertise to provide learning opportunities for environmental and occupational health students.
Formed in 2019, the Cascadia Occupational and Environmental Health Academic Consortium promotes departmental seminars and aims to identify areas for further cross-institutional learning.