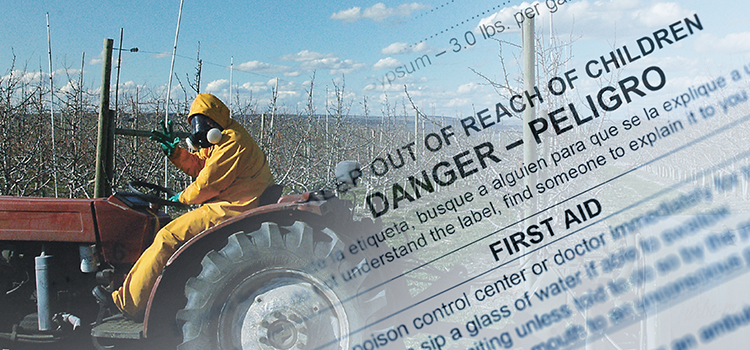 Welcome to the ¡Etiquetas de pesticidas, ahora!™ / Pesticide Labels, Now!™ App
Bilingual mobile app for apple and pear production in Washington state 
Features
Now available

Visit for more information
Health, safety, and environmental safety information in Spanish and English from 40 labels used in apple and pear production. (Offline use with online updates.)
Direct user friendly mobile interface to search for and download pesticide labels approved for use in Washington.* (Online)
Annotated list of links to pesticide safety and WPS resources in Spanish and English. Many are EPA approved. (Online)
*The search function accesses the labels from the Pesticide Information
Center Online (PICOL) website at Washington State University.
Use the app and let us know
The ¡Etiquetas de pesticidas, ahora!™/Pesticide Labels, Now!™ app is free. It is a product of the Etiquetas bilingües de pesticidas™/Bilingual Pesticide Safety Project™. The upcoming app, PestiSeguro™/PestiSafe™ will be available as a premium product.
Acknowledgements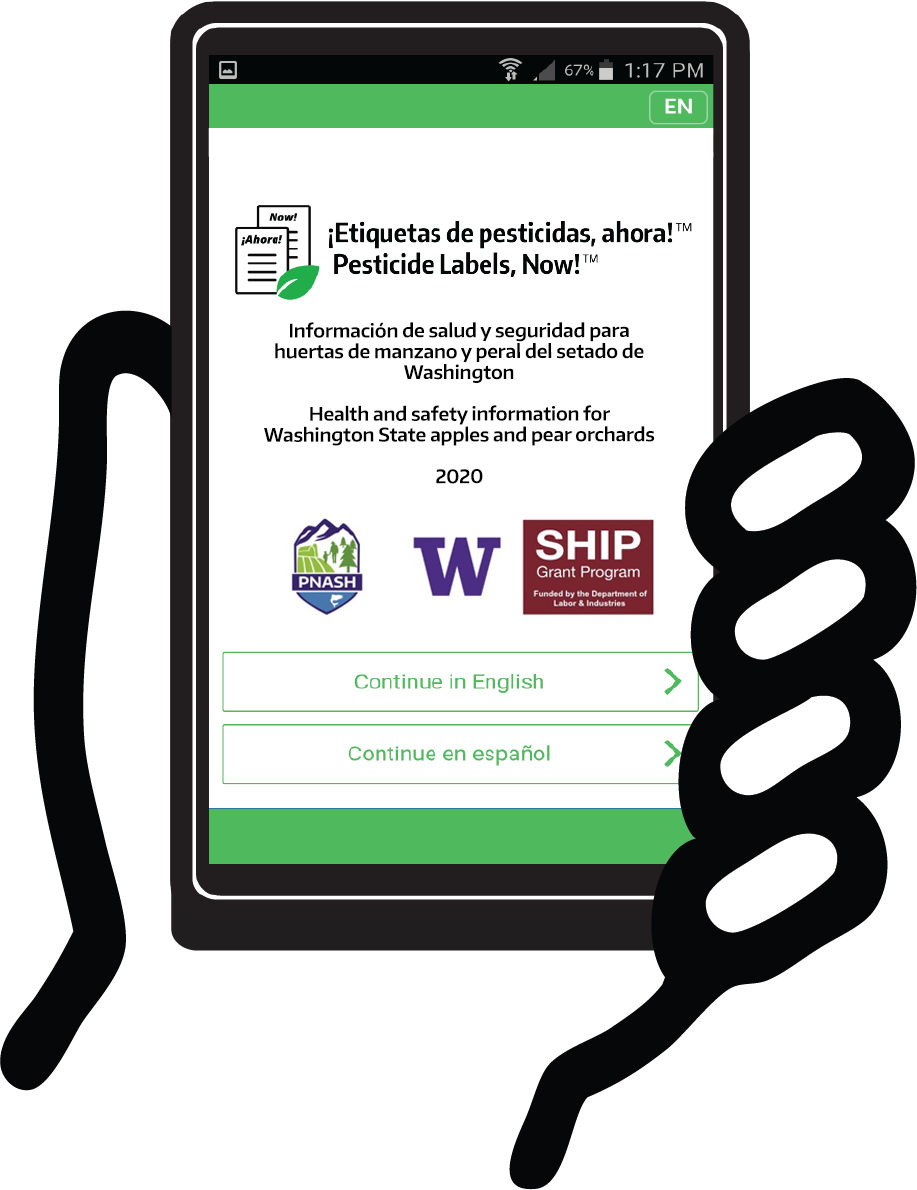 Agricultural stakeholders are an essential component to the App's success. The Stakeholder Advisory Group (SAG), composed of producers/growers and industry organizations, as well as crop consultants, informed the pesticide label selection and app's development. Others, including farm managers and pesticide handlers participated in the app testing and evaluation.
Funding and support
The Pacific Northwest Agricultural Safety and Health Center (PNASH) at the University of Washington and the Washington Wine Industry Foundation (WWIF) are partners in bringing this free app to Washington Agriculture. Funding and support for this project has been provided by the State of Washington, Department of Labor & Industries, Safety & Health Investment Projects (SHIP).
Contacts
PNASH - University of Washington
Kit Galvin, Project Manager
Research Scientist & Occupational Hygienist
kgalvin@uw.edu
 
Pablo Palmández (hablo español)
Agricultural Research and Safety Extensionist
palmap@uw.edu
Washington Wine Industry Foundation (industry partner)