New Heat Toolkit
Heat Education & Awareness Tools (HEAT) is a set of resources and tools developed in collaboration with agricultural workers and educators. The HEAT Toolkit provides a train-the-trainer guide for the identification, prevention, and treatment of heat illness and is available in both English and Spanish. It includes a heat awareness mobile application supervisors can use to monitor weather conditions (Coming soon!), worksite posters, and interactive educational materials for workers. The facilitator's guide and curriculum provide a comprehensive approach to heat illness prevention by addressing risk factors for agricultural workers at the individual, workplace, and community levels.
Ordering Heat Toolkits
Links for all HEAT materials are available to download below. In addition, materials are available for bulk purchase through our print and ship storefront. One FREE printed HEAT Toolkit (value of $35) is available to employers, trainers, and educators when using a promo code. Please email pnash@uw.edu or call (206) 616-1958 to request a promo code.
Order Print & Ship Materials Online
Heat Education and Awareness Tools (HEAT)
Facilitator's Guide
A train-the-trainer guide for the identification, prevention, and treatment of heat illness in outdoor agricultural workers.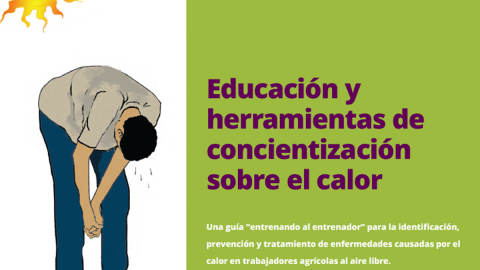 Guía para facilitadores
Una guía para capacitar al capacitador para la identificación, prevención y tratamiento de enfermedades causadas por el calor en trabajadores agrícolas al aire libre.
Posters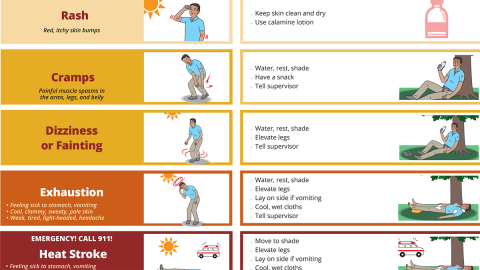 Symptoms and treatment for heat illness
Symptoms of heat illness can be mild or severe. Know the symptoms and treatment to prevent serious heat illness and death.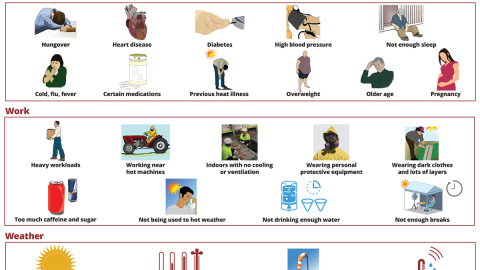 Risk factors for heat illness
Awareness of your risk factors can help prevent heat illness.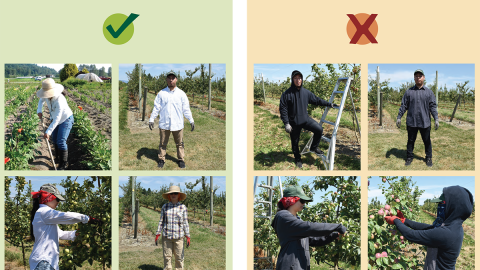 Clothing for work in hot weather
Wear light colored, lightweight clothing and a hat when working in the heat.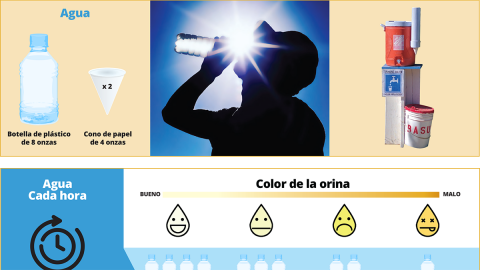 Staying hydrated at work
If you are thirsty, you are already dehydrated.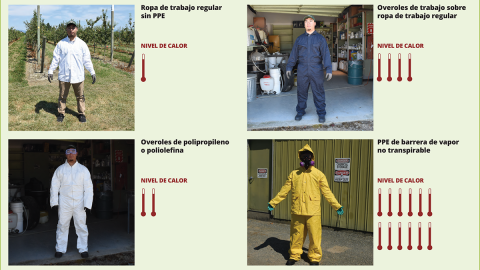 Personal protective equipment (PPE) and heat
PPE and work coveralls can be much hotter than regular work clothes.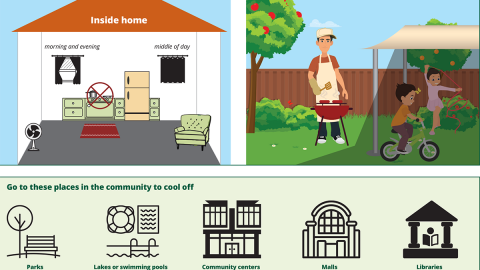 Keeping cool in the home and community
Keep your family cool during hot weather.