About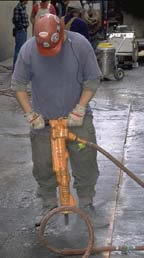 Noise is one of the most pervasive occupational health problems. Exposure to high levels of noise can cause hearing loss and may cause other harmful health effects.
Noise-induced hearing loss can be temporary or permanent. It is preventable. Hearing conservation programs can protect workers with high occupational noise exposures from hearing impairment.
Our Involvement
Several research and outreach programs at the University of Washington's Department of Environmental and Occupational Health Sciences are seeking better ways to understand and control occupational noise exposures and protect workers' hearing.
Faculty
Courses
Centers and Institutes
Services
Other Resources