Butch de Castro, PhD, MSN/MPH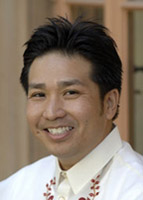 Professor, Nursing and Health Studies, Bothell
(Primary department)
Adjunct Professor, Env. and Occ. Health Sciences
Adjunct Professor, Psychosocial and Community Health
Dr. de Castro is Deputy Director of the Northwest Center for Occupational Health and Safety and Director of the Occupational Health Nursing Program. Prior to coming to UW, he served as Senior Staff for Occupational and Environmental Health at the American Nurses Association and also worked in the Office of Occupational Health Nursing at federal OSHA.
Contact Information
University of Washington - Bothell
Box: 358532
Nursing and Health Studies Program
Bothell, WA 98011-8246
Tel: 425-352-3590
Research Interests
Primary research interests include occupational health issues among immigrant and minority worker populations with an emphasis on how psychosocial aspects of work (i.e., workplace discrimination, unfair working conditions, work organization, and occupational downgrading) affect physical and mental health, and workplace safety and health hazards encountered by health care workers.
Teaching interests
Occupational Health Nursing; Work Stress and Health; Community/Public Health Nursing; Immigrant and Minority Health
Education
PhD, Environmental Health, Johns Hopkins University, 2003
MSN/MPH, Community Health Nursing, Occupational and Environmental Hygiene, A&S Interdiscip-tac, Johns Hopkins University, 1998
Projects
"Telomere shortening in response to migration-related stress"
"Assessing agricultural safety and health among Hmong farmers"
"Understanding the rise in obesity among immigrants"