Graduate Students | Undergraduate Students
Graduate Students
Carly Bednarski
Master of Science, Environmental Health
Carly owes her graduation to the mentoring of Dr. Isaksen, encouragement from friends (shout-out to Daaniya), and especially the support from her sister, mom, and boyfriend who always believed in her.
Sierra Brown
Master of Science, Occupational Hygiene
Sierra owes many thanks to her professors, mentors, family, and friends who have encouraged her to pursue her dreams. She values each and every class, conversation and experience that the University and the department has had to offer. She is grateful to all those who have given their time and shown her patience and kindness. She looks forward to using all that she has learned in her future endeavors.
Mariah Dittmore
Master of Science, Occupational Hygiene
Mariah wants to thank her family, friends, professors, and coworkers; without you all this graduation would not have been possible! She is excited to continue working in consulting (and hoping she doesn't have to return again for another degree)
Nasif Islam
Master of Science, Applied Occupational Hygiene
Nasif is indebted to his family, faculty, and colleagues for their support, love, and guidance throughout his master's journey. His achievements would not be possible without them! Most importantly, Nasif would like to stress that someone else's success does not define your own. Rather than compete with others, share and support one another. Community is about building one another up and sharing the wealth. Your turn will come!
Daaniya Iyaz
Master of Science, Environmental Health
Daaniya is very grateful to her extremely supportive family for their endless supply of love and chai. She is also incredibly thankful to her mentor Dr. Tania Busch Isaksen and her friends (shout out to Carly!) for their encouragement that kept her going at 2 AM. Daaniya is so excited for the hopeful future she and her classmates will help build and because she will no longer have to climb the 200 stairs leading from the commuter parking lot to campus.
Lilian Liu
Master of Science, Exposure Science
Lilian's biggest aspiration was to become a better person by helping others and it was shared publicly on the same day three years ago. To this day, she's still practicing what she said and is filled with joy and love not only from learning from amazing faculty mentors and peers but also contributing to the science world with what she was given and taught. The next step is to dream bigger, go higher, and stay humble to always keep in mind that helping others is still the most important. When her next graduation comes, Lilian will become a better version of herself and say "I made it"!
Lily Myers
Master of Science, Occupational Hygiene
Lily is grateful for the academic and professional support from her professors and mentors and moral support from friends, family, and her cat. She's looking forward to never having to write another lab report and to starting a rewarding industrial hygiene career with the experience she's gained from her internships and studies at UW.
Claudia Nguyen
Master of Science, Applied Toxicology
Claudia thanks her family, friends, and professors for the support and wisdom she received while completing her graduate degree. Without them, she would not be able to pursue her goals and education. She is currently applying to medical school and hopes to be the first doctor in her family. She is happy to be at this ceremony because her family needed proof that she finished her first degree.
Kassie Olin
Master of Science, Applied Occupational Hygiene
Kassie would like to thank Kaila, Miles, and her father for their immense support throughout this journey. She is excited to continue working as an Industrial Hygienist with the Washington State Department of Labor and Industries. She is also excited to never again have to work on lab reports on Sunday nights.
Ashley Phillips
Master of Science, Environmental Toxicology
Ashley returned to school after a long hiatus and immediately felt at home in this program. She owes everything to the patience of her mentors, the inspiration from her instructors and fellow students, as well as the massive support of her husband and family. She would also like to give a special thank you to her daughter Edie (Ee-dee), who sacrificed many hours of playtime with her mother so that she could achieve this goal!
Yoni Rodriguez
Master of Science, Occupational Hygiene
Yoni owes his graduation to the support of his family, last-minute revisions from friends, and the patience of his professors. He knows his family and friends have been waiting a long time for him to graduate and start making the BIG BUCKS, but he didn't tell them that he didn't apply to any private industry job posting. Sorry mom and dad, I'll be bunking it at home.
Natalie Soto
Master of Science, Environmental Toxicology
Natalie would like to thank everyone who supported her during the pursuit of her master's degree, especially with the challenges of a global pandemic. Although Natalie, like many of her classmates, did not undergo the typical graduate experience, Natalie is still very grateful for the people, education, and mentors she interacted with during her time at UW. While she may not know exactly where she's heading next, she's looking forward to the many adventures to come.
Pranav Srikanth
Master of Science, Occupational Hygiene
Pranav would like to thank his family, friends, his advisor Dr. Marissa Baker, and everyone at DEOHS that he has worked with for helping him get here. Following graduation, Pranav will be staying at DEOHS to pursue his PhD.
Shelley Stephan
Master of Science, Occupational Hygiene
Shelley is grateful for the opportunity and immense amount of support she has received to pursue her Master's degree at the University of Washington. She is especially thankful for the support she has received from her family, advisor Dr. Marissa Baker, and mentor Dr. Trevor Peckham. Post-graduation, Shelley hopes to continue to work in the occupational hygiene field as a researcher or consultant.
Joycelyn Chui
Master of Public Health, Environmental and Occupational Health
Joycelyn thanks her professors' and advisors' immense mentorship and patience, especially Trina Sterry, Drs. Noah Seixas, and Jennifer Otten. She's also grateful to her family and friends supporting her in multiple ways such as making nutritious dinners to fuel her brain.
Inna Frantsevich
Master of Public Health, Environmental and Occupational Health
They say it takes a village to raise a child, but Inna would argue that it took a village to get her through graduate school. She owes this moment to her husband, parents, in-laws, grandparents, and sisters, who provided childcare and supported her in countless ways. She also wants to dedicate this moment to her parents, who immigrated here so their children would have a better future. Her success is possible because of their sacrifices.
Juliette Randazza
Master of Public Health, Environmental and Occupational Health
Juliette is grateful to everyone at the Collaborative on Extreme Event Resilience for their help and advice over the past three years. She especially thanks Dr. Nicole Errett for her unwavering support and mentorship and her friends and family for their patient encouragement.
Bonnie Ronish
Master of Public Health, Occupational and Environmental Medicine
Bonnie is excited to join the University of Washington faculty in both the Occupational Medicine and Pulmonary departments. She is grateful to her mentors and friends for encouraging her ambition and providing the opportunity to expand her career goals. Her mother is also thankful to the University of Washington for finally bringing Bonnie close to home.
Undergraduate Students
Bachelor of Science, Environmental Health
Yousif Abuhamad
The last few years was hard on all of us, and Yousif really appreciates the faculty here at UW for trying their hardest to provide him a quality education through zoom. He is also thankful of his family and reins who supported him through his undergraduate degree. Yousif loved being at UW DEOHS so much that he is coming back for his masters. You can't get rid of him that easily!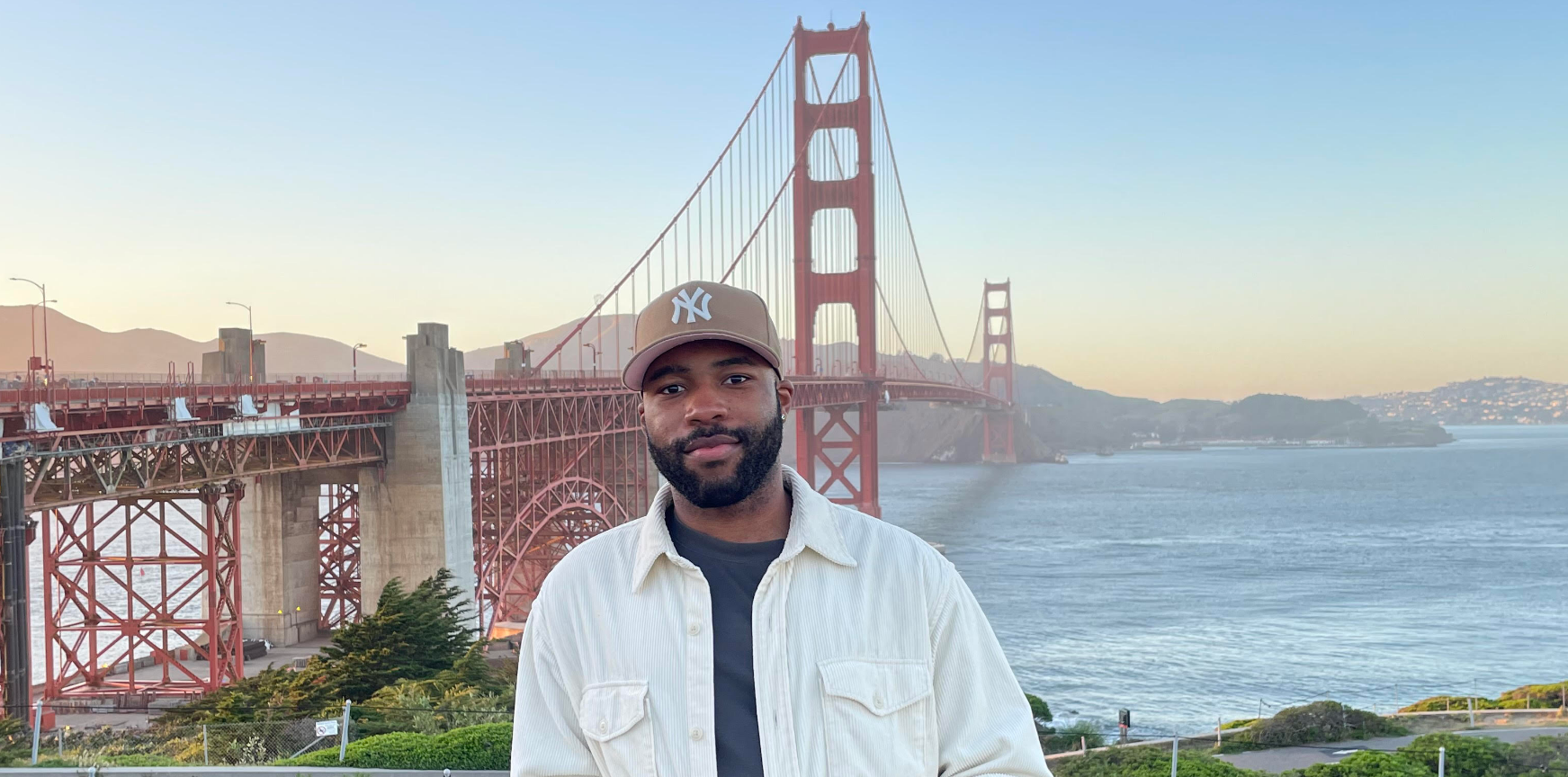 Amalawa Aiwekhoe
"Does this mean I'm losing my Spotify student discount?" asks Amalawa as his student email is deactivated. He also asks how he was so fortunate to be blessed with the most amazing professors, faculty, girlfriend, department, and family in the world. He truly felt that his support system kept him from learning how to professionally roll a burrito and instead propelled him towards many successful accomplishments.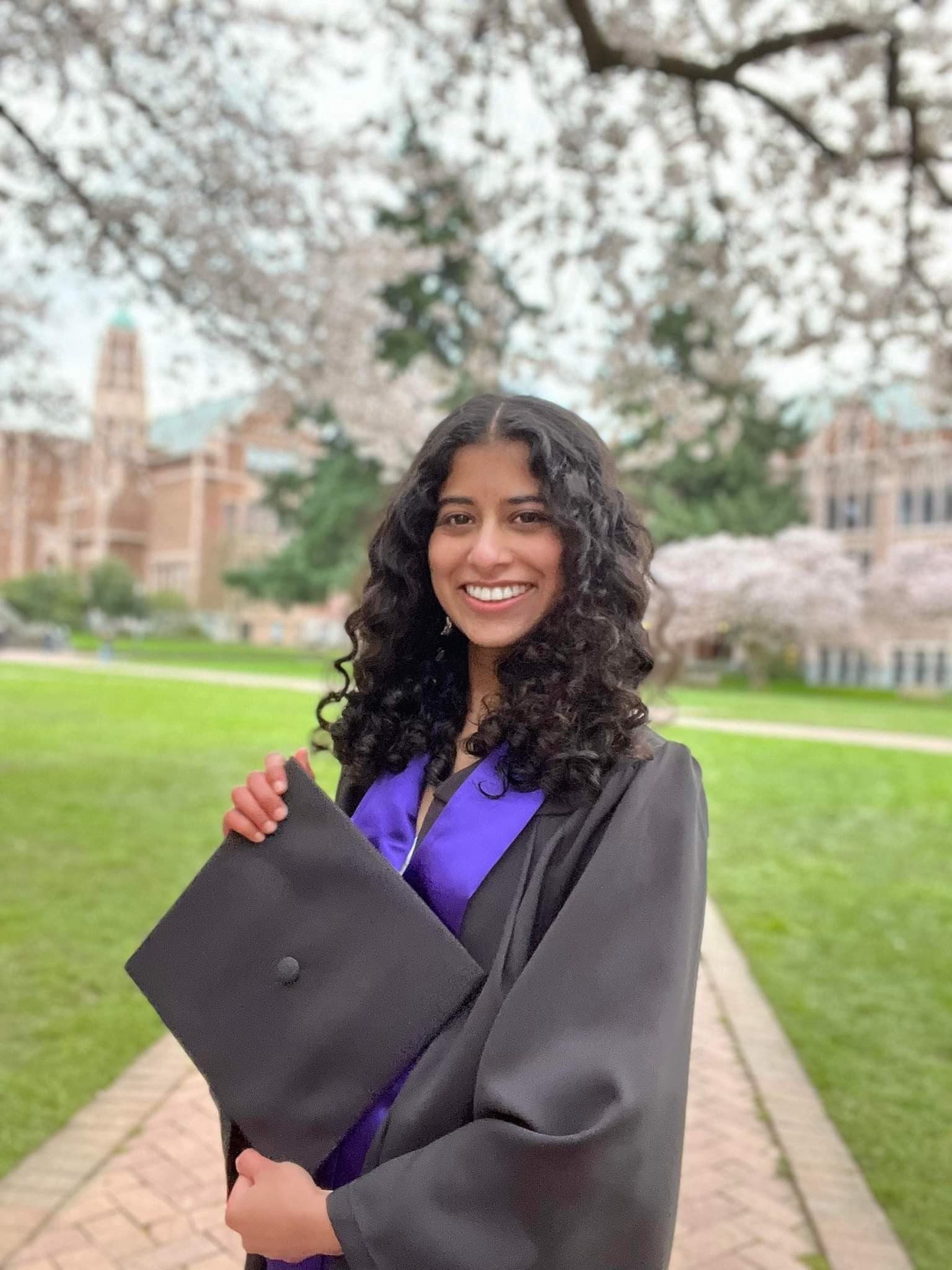 Shaniya Alex
"When you're on the mountaintops of life, learn to bow low and when you're in the valleys of life, learn to stand tall. No matter where we're at, we're standing in God's grace, and that no matter what we have, His grace is enough." - Tauren Wells
Shaniya would like to thank her family, friends, and God for all the support and encouragement during her undergraduate studies. She'd also like to thank her instructors for their patience and for answering her million questions. Sometimes you just have to be boundless! Go Dawgs!
Muminah Amjad
Muminah Amjad is graduating with her Bachelor of Science in Environmental Health. She would like to thank her family, especially her parents for supporting her during her time here at the UW, and for being behind her 100%. Muminah is also thankful for her professors and the teaching they did that will be crucial for her future education. She is excited for the future ahead.
Wendy Cho
Wendy owes her graduation to the support of her family and friends. During her time at UW, she has learned valuable lessons about the environment she lives in, along with a greater understanding of her values and beliefs. UW has helped her find and nurture her passion for environmental health and nutrition. After graduating, she hopes to continue growing and learning about herself and the world she lives in.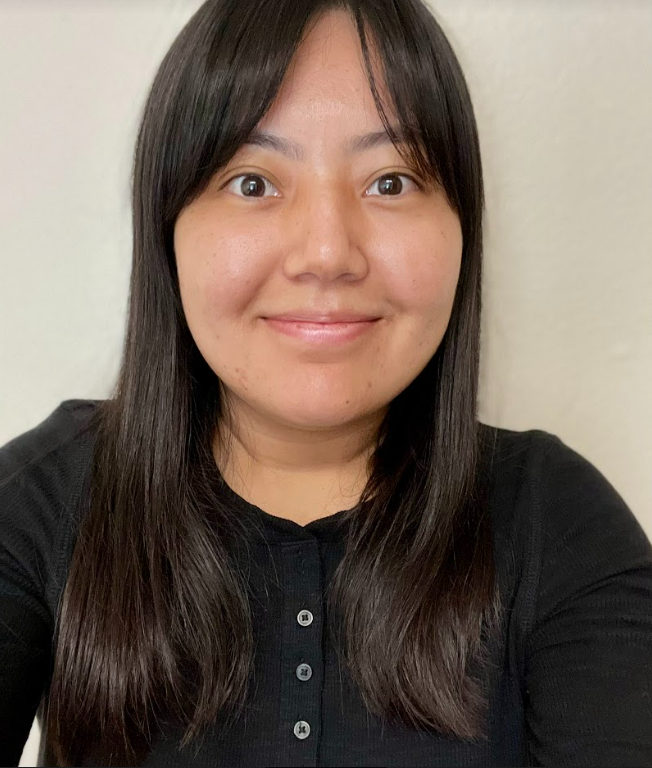 Cristina Conde
Cristina owes her graduation to her 'warrior of light', her dad Ricardo who encouraged her at the start of this journey, and the unconditional support of her mother. She is thankful for her friends, professors, and all the people who made her time meaningfully and left valuable memories and knowledge.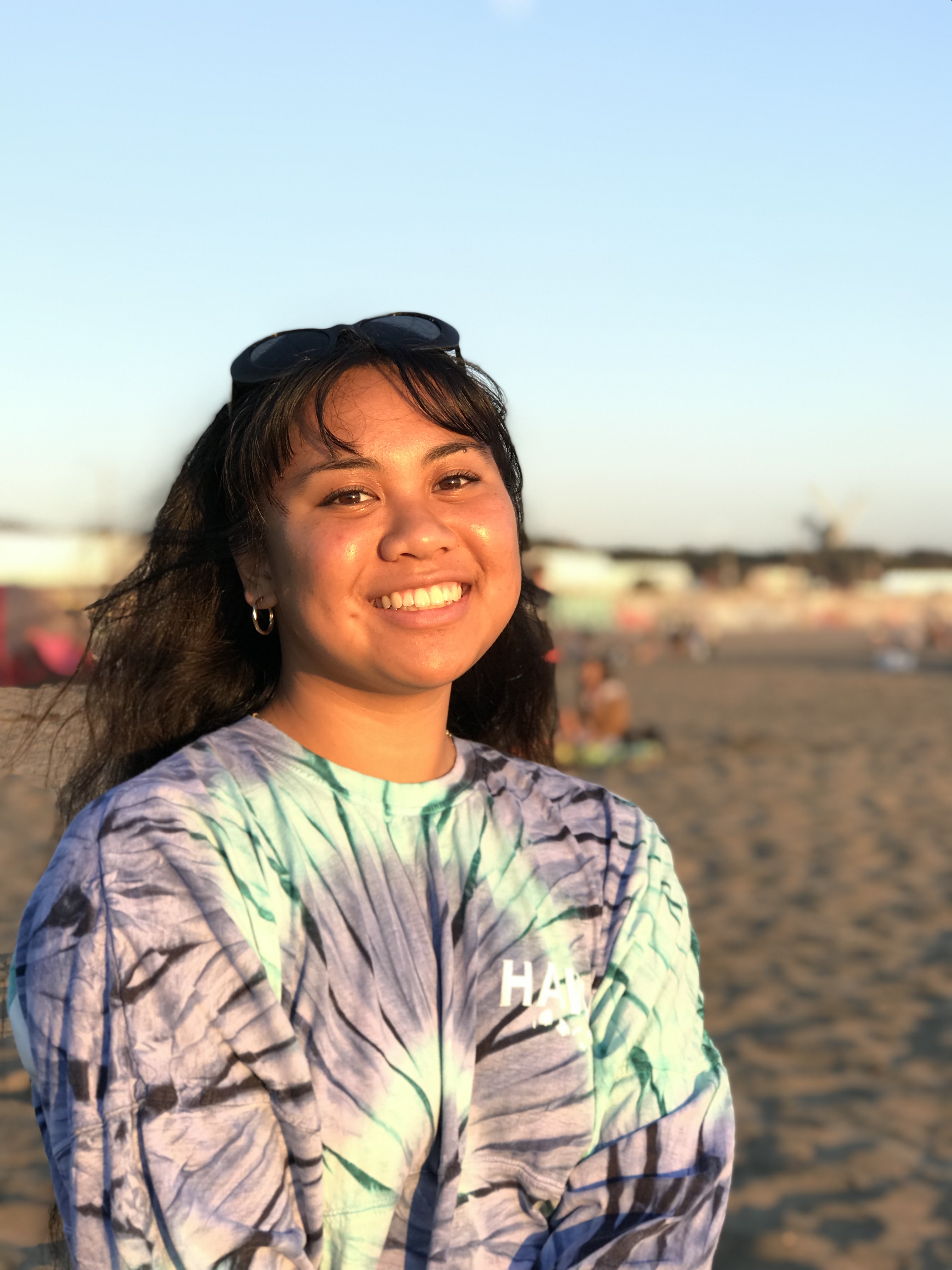 Amanda David
Amanda would like to thank her friends and family for always supporting and believing in her. She could not have done this without their support and love.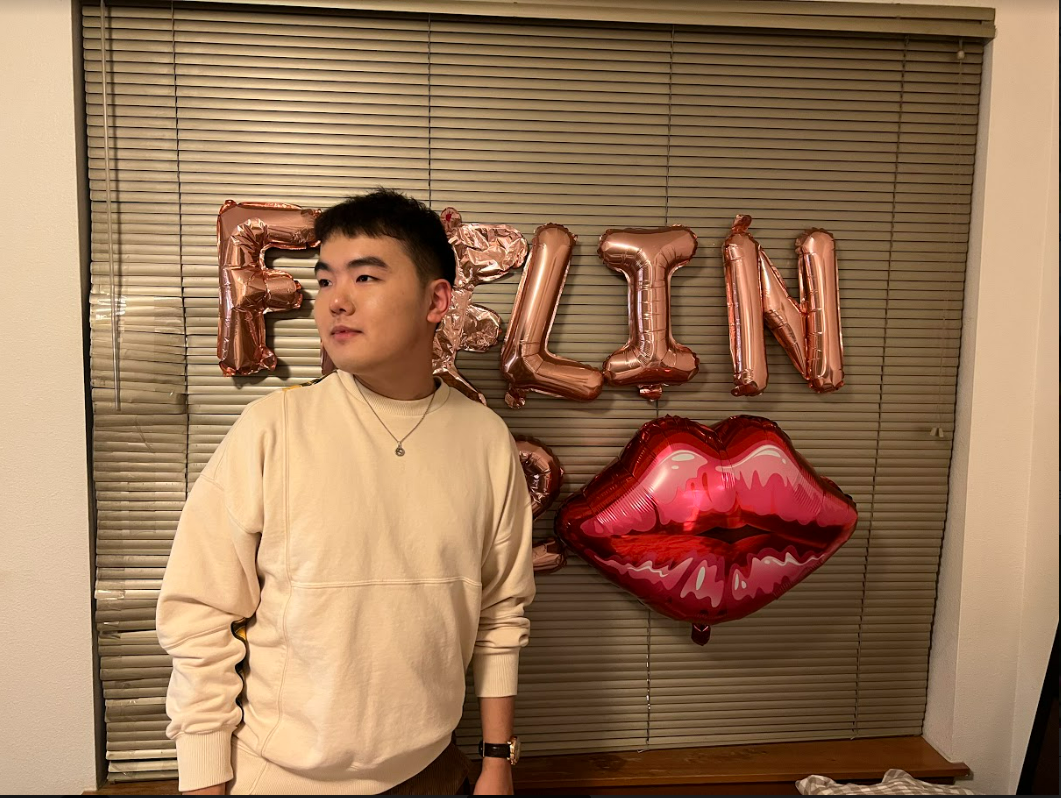 Yikang Dong
Yikang owes his graduation to the mentoring of his professors, friendship of his classmates and his family.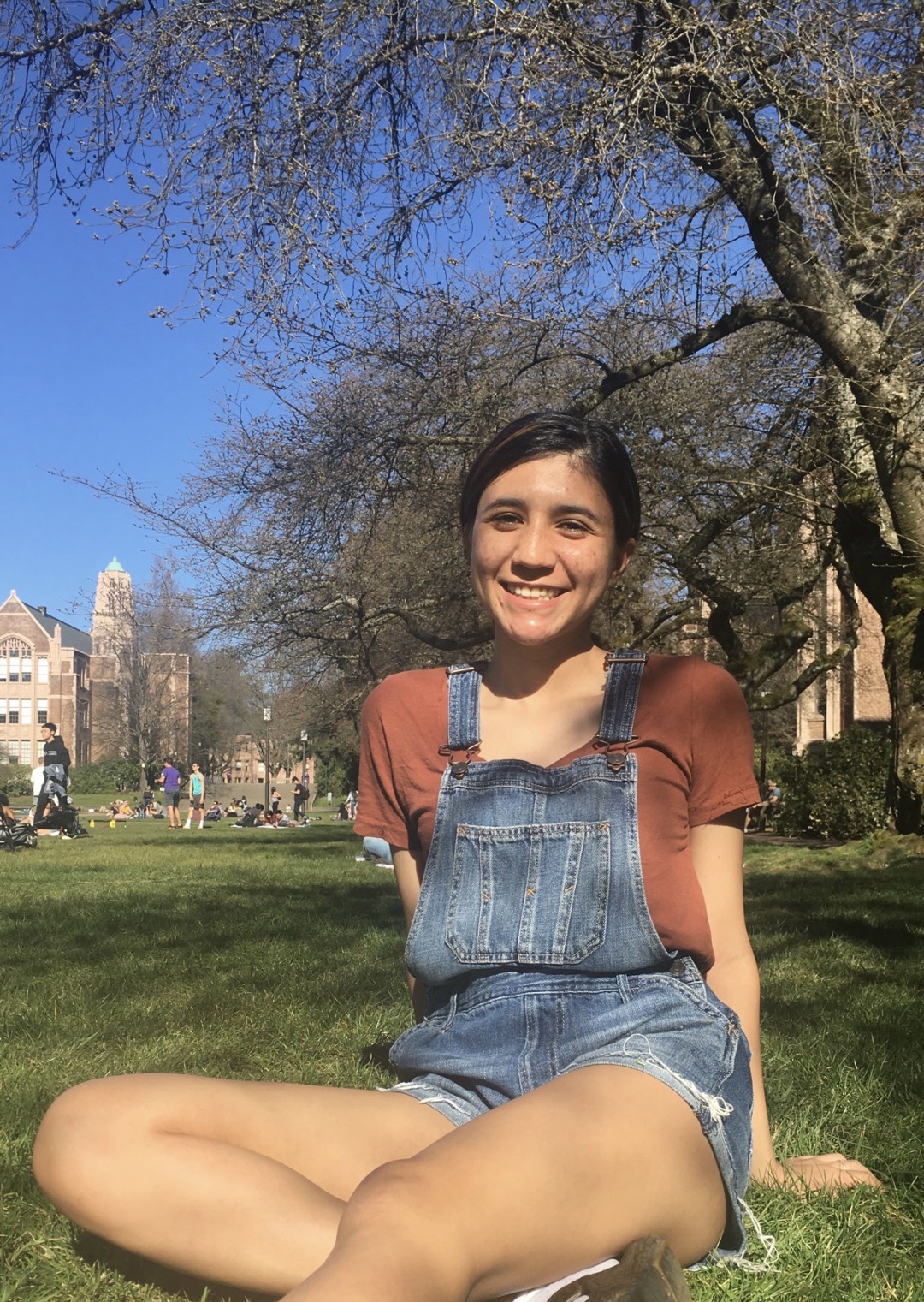 Cristyana Fletes
Cristyana is planning on continuing her education as she applies to PA school. She wants to give a special thanks to her friends, family, and faculty for the support they provided these past four years. Gracias a todos por su amor y apoyo.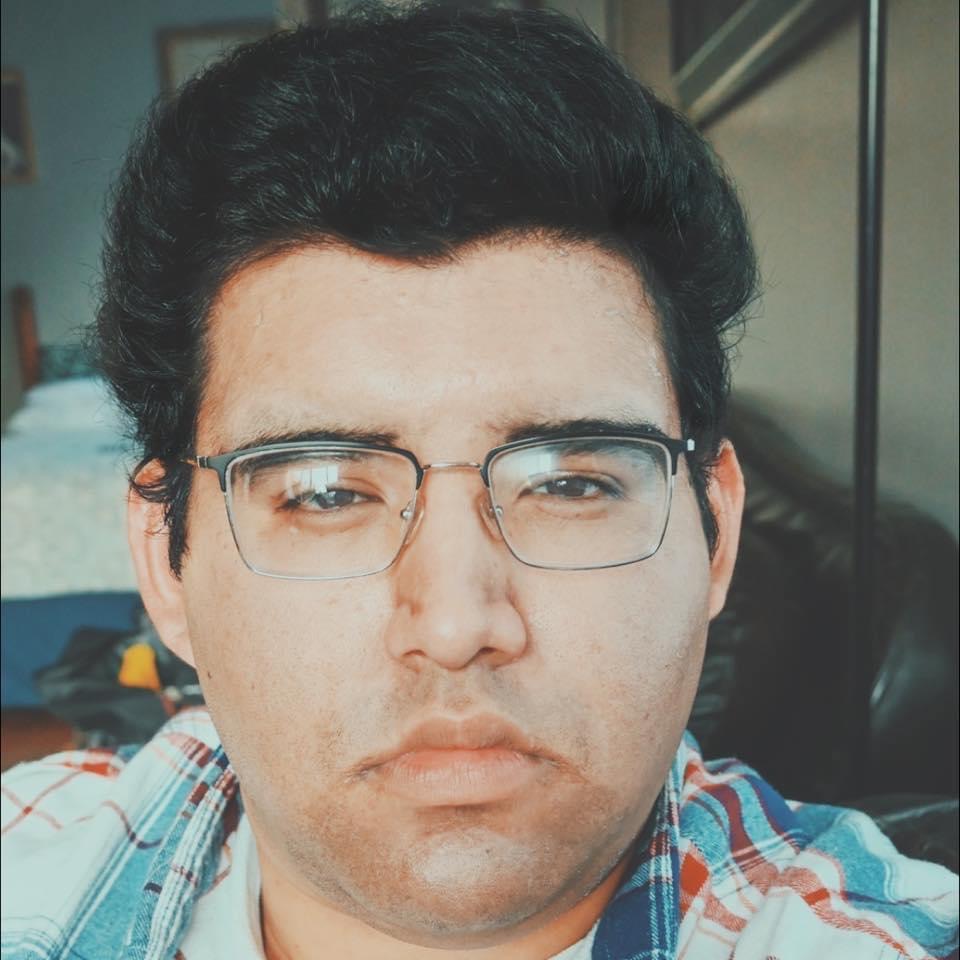 Jesus Hernandez
Jesus wants to thank everyone who helped him along the way including Janet Hang, peers, friends, family, and professors. Jesus plans on working in the field of occupational safety and becoming an industrial hygienist.
Yoojin Kang
Yoojin owes her graduation to the mentoring of her professors, friendship of her classmates, and the encouragement and support from her family. Her undergraduate studies in the field of public health brought her interest in the health of the environment and human population. As a result, she hopes to build on her studies as she pursues a graduate degree in occupational hygiene.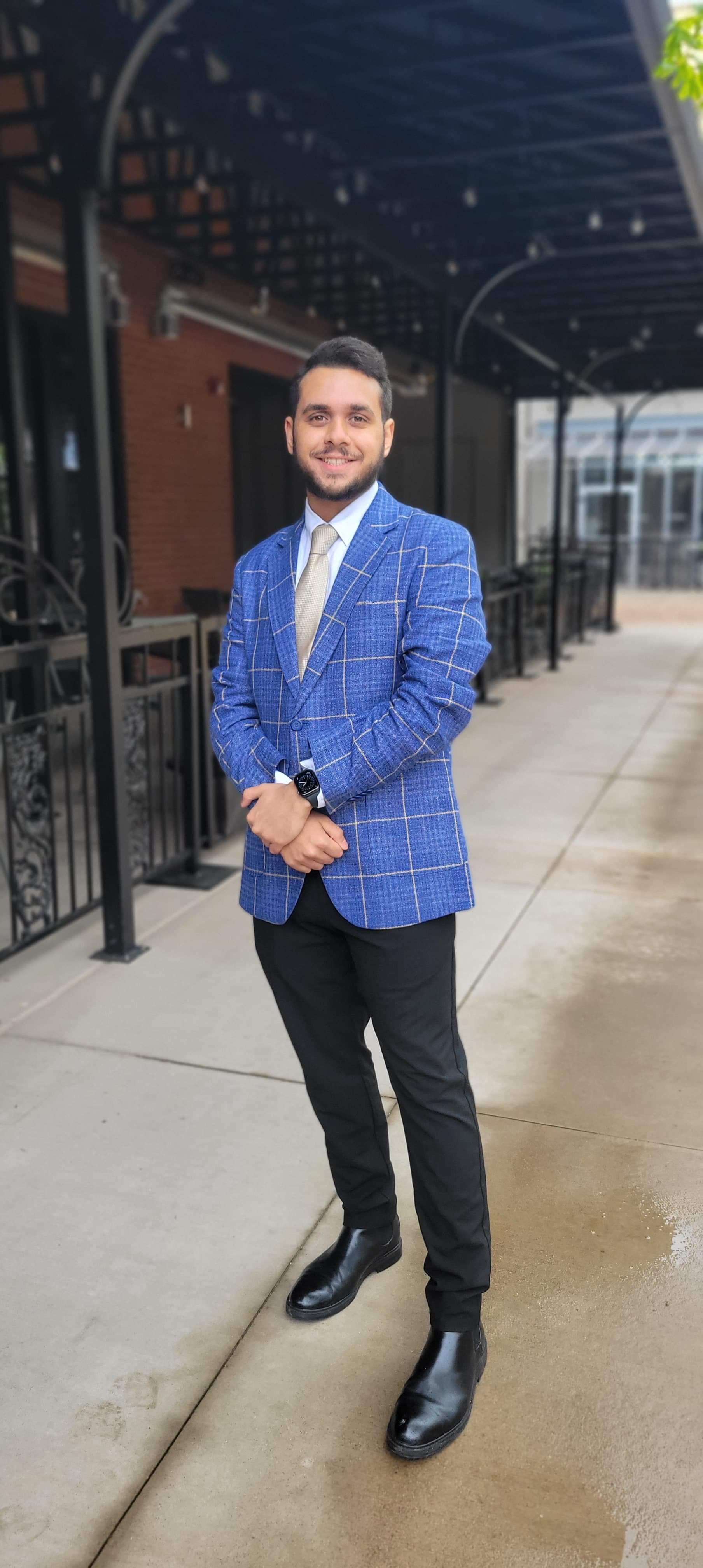 Malek Khalifa
"Keep moving forward" - Walt Disney
Malek dedicated his educational career to his family and his fellow Libyan people to further encourage the next generation. He will miss the campus atmosphere and late night shawarmas on the Ave, but not the morning I5 traffic on his way to class.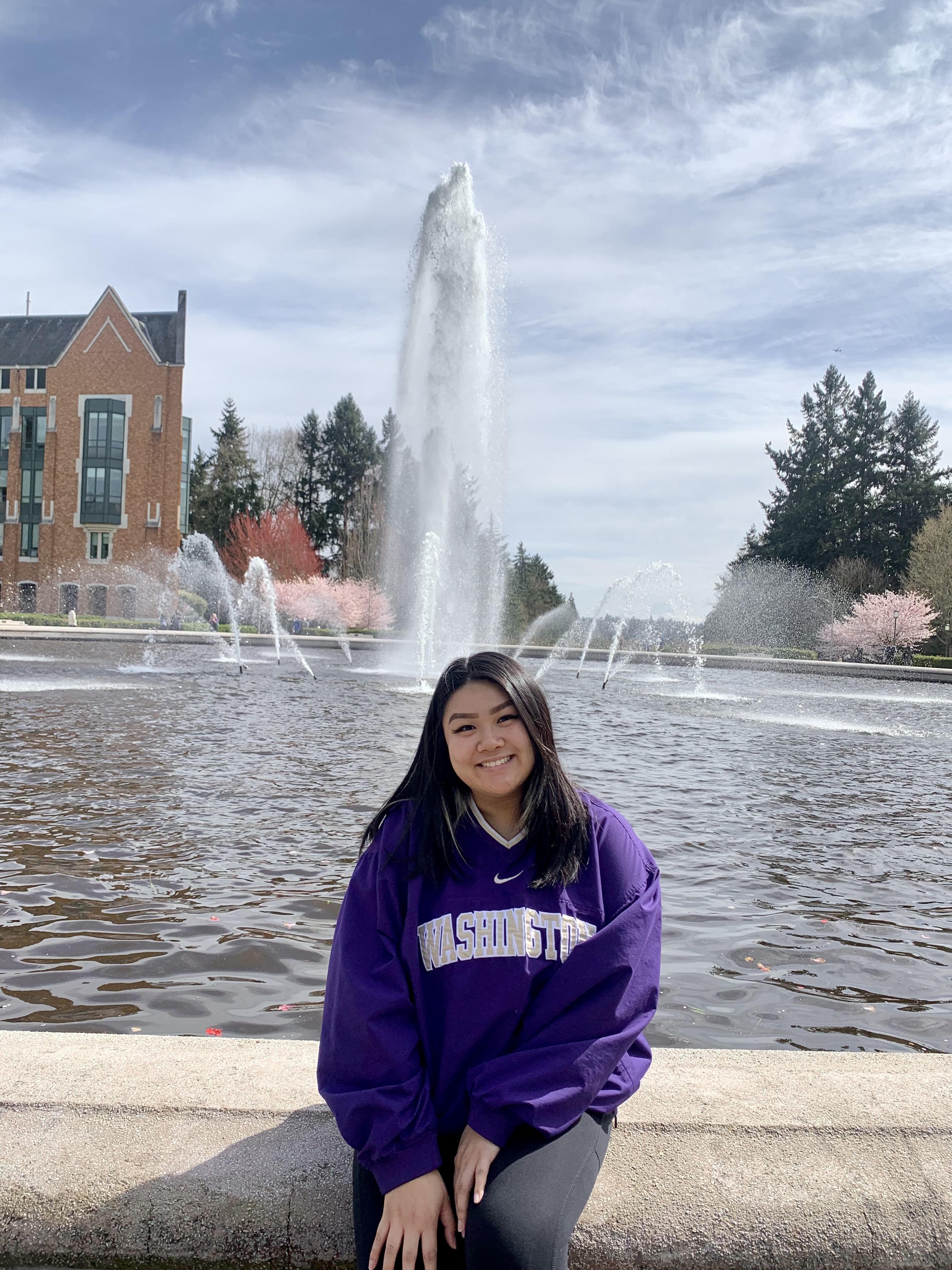 Helen Nguyen
Helen would like to thank her family and friends for being the biggest supporters during her journey. She will now continue her education and apply to medical school next year.
Jackson Paul
Jackson wants to thank his family and friends who got him through the past 4 years, the highs and lows would not be worth it or possible without them. SKO DAWGS!
Ashmitha Seshadri
Ashmitha will be interning in Maryland with Novavax this summer as an Environmental Health and Safety Specialist. She is endlessly grateful that she signed up for classes late her first quarter at UW, making her take introduction to environmental health instead of math 124 and allowing her to discover a field that encompasses all of her passions. She thanks her family, friends, and advisors for their invaluable support and advice throughout the past 4 years.
Mae Reilly
Photo
Mae has loved her time at UW and being part of the DEOHS After graduation Mae will be working as an Industrial Hygienist Technician at a local environmental consulting firm.
Sydney Steele
Photo
Sydney completed her degree in December 2021, and has spent the last several months obtaining her Emergency Medical Technician (EMT) Certification and working as a Research Coordinator. She is now looking forward to starting her career in Environmental Health and Safety, and would like to thank her classmates and professors for creating a wonderful college experience. Go Dawgs!
Lisa Stutzman
Photo
Lisa is thankful for the last three years of exploring our environments and the microbes that inhabit them. She wouldn't have been able to make it here without the support of her family and friends who listened to her rambles about pathogens, sometimes involuntarily.
Emily Tencer
Emily would like to thank her parents, Wayne and Susan, for being so supportive, for giving her advice every step of the way, and for sending her daily pictures of their dog, Rocco ("rock-o"). She would also like to thank Rocco for being so Photo
genic.
Yiwei Wu
Photo
"Yiwei owes her graduation to the support of her family, friends, and UW faculties. As an international student, Yiwei came to Seattle alone four years ago. The School of Public Health at UW has provided a diverse and inclusive environment which helped Yiwei overcome many challenges. Seattle has become a new home away from home for Yiwei. She will start her new journey this Fall as a master's student at UT Austin, majoring in Health Informatics and Human-Computer Interaction."