As Central Washington became choked with wildfire smoke last summer, Dr. Mark Larson grew so concerned about air quality measures in Kittitas County that he couldn't sleep for 10 days.
As the health officer for Kittitas County, Larson felt it was his duty to recommend canceling outdoor activities. But as a 20-year community resident, he also knew that the Kittitas Rodeo was right around the corner—a nationally known event that can bring in more than $8 million to the local economy in a single weekend.
Canceling the rodeo would have devastating consequences for his community—a threat made explicit by a public official who asked about replacing Larson with a health officer who would OK the event.
"I'd become the least popular person in Kittitas County," Larson said.
Our new normal
Smoke in the western parts of North America is getting worse. That was the clear message from Amy Snover, director of the University of Washington Climate Impacts Group (CIG) during a recent symposium on communicating about the health risks of wildfire smoke.
By the 2080s, the median annual area burned in the Northwest could more than double compared to rates of burn experienced between 1916 and 2006, according to Snover. Wildfires and smoke events are becoming our new normal, but we're not prepared for the impacts.
The symposium was hosted at the UW by the Collaborative on Extreme Event Resilience (CEER) with support from CIG and the UW Department of Environmental & Occupational Health Sciences.
Other sponsors included the UW Program on Climate Change, the Interdisciplinary Center for Exposures, Diseases, Genomics and Environment, the Center for Health and the Global Environment and the Northwest Climate Adaptation Science Center.
Getting the word out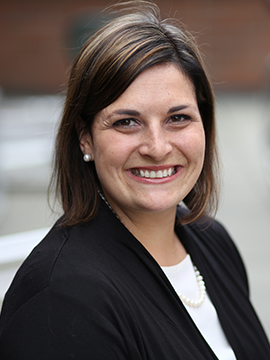 Larson shared his experience as part of a public health practitioner panel on challenges in the field. The smoke cleared from Kittitas County just in time for the 2018 rodeo, and Larson kept his job. But his dilemma as health officer speaks volumes about our future challenges.
Other presenters told related stories—about agricultural communities in the Methow Valley where it's not safe to be outside when crops are ready for harvest; about tribal children who aren't able to participate in the harvest of traditional foods; about public schools facing closures when aging buildings can't stay cool without opening the windows.
From a public health perspective, we face big questions:
What messages will support the health of impacted communities?
How do we decide what to tell people when the science on health impacts—particularly on mental health—from smoke events is lacking?
How do we get messages out to communities that vary widely in terms of language, culture and effective communication channels?
Whose responsibility is it to take leadership on messaging?
How do we weigh health risks against economic or spiritual risks?
While there are no easy answers, participants agreed that the best answers will come from within impacted communities themselves, shared through forums like the symposium.
A first step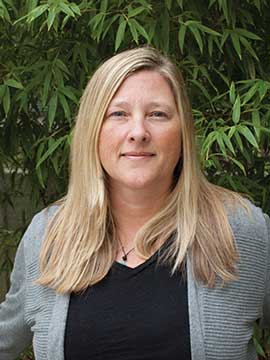 Drs. Nicole Errett and Tania Busch Isaksen, DEOHS lecturers and co-founders of CEER, planned the smoke symposium with colleague Dr. Heidi Roop of CIG and their students.
"We wanted to start a discussion about the ways that the UW's resources and expertise could be used to help meet the needs of our public health partners as they grapple with this emerging public health challenge," Busch Isaksen said.
Errett sees the event as a first step. "We'll use the discussions we had at the symposium to springboard new collaborations aimed at tackling wildfire smoke risks to improve the health of Washington communities."