Brianna Willis
Master of Public Health, One Health
Hometown
Landstuhl, Germany
Future plans
A policy-focused career at an international health organization
At age 10, Brianna Willis knew with absolute conviction that she wanted to be a veterinarian.
At age 20—just months before Willis would graduate with a BS in animal science—doubt began to creep in.
An internship with the United Nations Food and Agriculture Organization in her junior year opened Willis's eyes to a new world of career possibilities in international agriculture, crisis management and food security policy.
"I geared my whole academic career to achieving this goal that suddenly didn't feel right," she said. "I thought: 'If I go to vet school, this will be the most expensive mistake I could ever make.'"
Her goal: influencing policy
After graduating from Texas A&M University, Willis took a year off before enrolling last fall in the MPH in One Health program offered by the UW Department of Environmental & Occupational Health Sciences (DEOHS).
She received one of six master's fellowships from the UW School of Public Health, a $20,000 award made to promising scholars that aims to attract students with diverse experiences and backgrounds.
As a first-year master's student, Willis is exploring the health linkages between humans, animals and their shared environments.
She is planning for a career with the World Health Organization or other multilateral organization that influences disaster preparedness policy at a global scale.
Global connections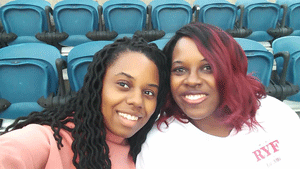 She was attracted to the One Health program in part for the opportunity it offered for mentorship from faculty members with international experience and networks.
Her DEOHS faculty advisers include Marguerite Pappaioanou, Peter Rabinowitz and Nicole Errett. Pappaioanou and Rabinowitz are affiliated with the UW Center for One Health Research, which is supported by DEOHS and the Department of Global Health.
Disaster preparedness and ag worker health
Willis said she enjoys the feeling of being a pioneer in this relatively new field.
As the oldest child in her extended family, she also embraces the opportunity to serve as a role model, "to show them what can happen if you work hard and stay focused."
"I have an opportunity to forge a new path. There aren't a lot of people of color in this field," she said. "Animal scientist? Sure. Black animal scientist? There aren't many, but I'm going to do it."
She recently started her practicum, which involves building a biosafety curriculum for agricultural workers that integrates disaster preparedness with worker health.
The One Health program "already feels like home," she said. Both her classmates and her advisers "want to see me succeed. That sense of community was very important to me."