Honoring an inspirational leader
June 14, 2018 | Amanda Pain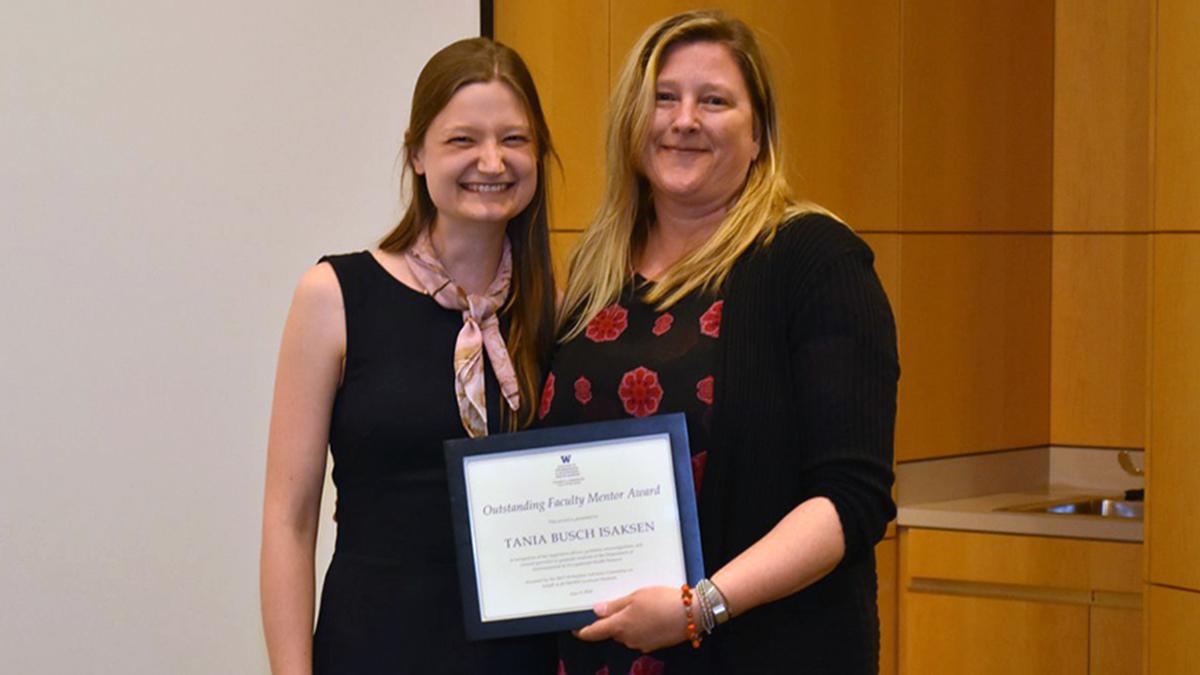 Lecturer Tania Busch Isaksen selected as 2018 DEOHS outstanding faculty mentor
A UW climate-change researcher dedicated to her students' success was selected as the 2018 outstanding faculty mentor by students in the Department of Environmental & Occupational Health Sciences (DEOHS).
Lecturer Tania Busch Isaksen was honored this month with the coveted award, which is given annually by members of the Graduate Student Advisory Committee. She is also a clinical assistant professor in the UW Department of Health Services. 
Busch Isaksen is known for her approachability and dedication to her students' research and career goals, said Meagan Jackson, who worked closely with Busch Isaksen as a master's student and nominated her for the award.
Seeing the big picture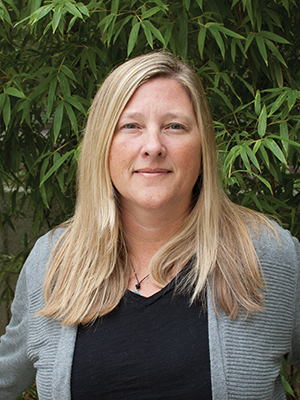 "Tania is skilled at breaking down complex information so it is easy for people to understand," Jackson said. "She is passionate about climate change, and she encourages students to make better decisions that will affect change on a local and global scale."
As Jackson's thesis adviser, Busch Isaksen challenged Jackson to think about how each person's day-to-day activities affect the environment and how the conditions in which people are born, live and work affect their health decisions.
"She advised me both in academics and my professional development," Jackson said. "She encouraged me to be a hard worker while balancing my personal life."
Studying the risks of extreme heat
Busch Isaksen earned her PhD from the UW in Environmental and Occupational Hygiene. She currently serves as the DEOHS undergraduate program coordinator.
Her research focuses on health outcomes associated with extreme heat and climate change, as well as occupational health and safety risks in the cannabis industry. She has more than 25 years of environmental public health experience in both practice and academic settings.
Encouraging cross-sector collaboration
DEOHS student Annie Doubleday, who is pursuing her MPH, said she reached out to Busch Isaksen early in her program because of their shared interest in climate change research. Busch Isaksen serves as Doubleday's thesis adviser on a project studying the health effects of wildfire smoke. With her help, Doubleday has also involved stakeholders from the state departments of Health and Ecology in her research.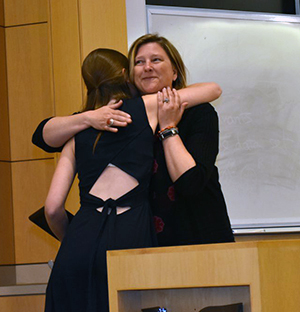 "I really admire her ability to work effectively with people of all disciplines and backgrounds," Doubleday said. "I have learned a lot from watching her rigorous approach to research and how involving practice partners ensures her work has impact beyond academia."
Her door is always open
Both Jackson and Doubleday say Busch Isaksen cares about them as people, not just as students.
"She loves working with students," Doubleday said. "She goes out of her way to make sure students are doing well and making the most of their degree program."
Both undergraduate and graduate students seek Busch Isaksen out, knowing they can stop by her office anytime, Jackson said.
"Tania excels at not only answering student questions, but connecting those students with relevant research and practice opportunities that address their questions," Jackson said.