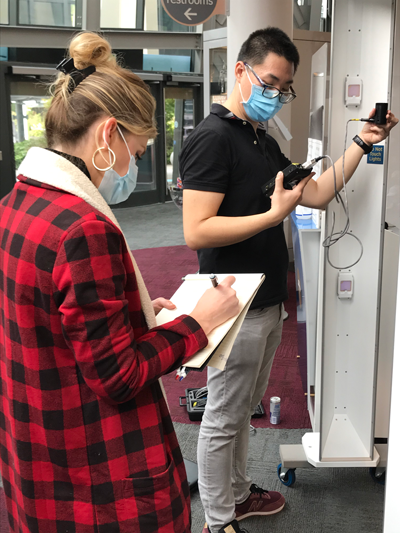 Martin Cohen's phone started ringing in March as the COVID-19 pandemic began to rage.
Businesses of every size were suddenly forced to restrict operations or shut their doors entirely following an order from Washington Gov. Jay Inslee—a scenario that repeated itself last fall in an effort to slow Washington's still-surging coronavirus cases.
"They all wanted to know: 'What do we need to do to reopen safely?'" said Cohen, an industrial hygienist and teaching professor at the UW Department of Environmental & Occupational Health Sciences (DEOHS).
In response, Cohen formed the DEOHS Return-To-Work Task Force, drawing from the department's cross-disciplinary experts to advise on workplace safety protocols for more than two dozen companies, including the Paramount Theatre, Sony Pictures, the Space Needle and the Seattle Aquarium.
"We're learning more all the time about how to protect people from COVID-19," said DEOHS Assistant Professor Marissa Baker, who also serves on the task force. "We're seeing in real time how our guidance gets translated into workplace practices and protocols to keep workers, customers and employers safe."
Safety on the "S.W.A.T." set
Baker is working as a health and safety consultant for about 20 shows produced by Sony Pictures Television.
On the set of the TV show "S.W.A.T.," actors and crew members are tested for COVID-19 up to three times a week. Equipment and sets are cleaned regularly. Scenes are shot with special camera lenses that allow editing to create the illusion of close-up scenes.
Baker holds question-and-answer sessions with cast and crew members and advises on ways to improve ventilation and safety on the set.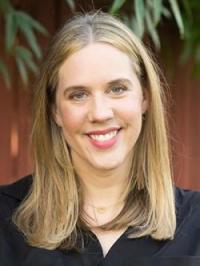 The questions she gets are often very specific. S.W.A.T. producers recently asked: Is it safe to film someone grabbing someone else out of a car without masks if they have both tested negative for COVID?
The show's costume director asked for Baker's advice on choosing a mask that actors playing police officers on the show could wear that would also offer them the most health protection.
"They have a strong health and safety plan that is informed by their unions and guilds. And they have the luxury of frequent COVID testing to keep people safe," Baker said.
"They want to do their work using the best available science. I've been impressed with how safe they are," she said.
Baker also worked with Cohen to study the ventilation at Seattle's Paramount Theatre. They used a laser and smoke to detect how air flowed across the 2,800-seat performance venue as the theater worked on its reopening plans.
Baker has also fielded COVID-19 safety questions from a national basketball tournament, a union representing hotel workers and a number of smaller businesses such as hair salons, schools, and grocery stores.
Serving schools and health clinics 
Cohen leads the DEOHS Field Research and Consultation Group, which has worked with schools, health clinics, a dance studio and a fire department to evaluate and advise on reopening and workplace safety plans.
Cohen and the Field Group collaborated with faculty at the University of Colorado to help the Space Needle evaluate ultraviolet light systems for disinfecting surfaces and air, and they worked with the UW Medical Center on projects evaluating air and aerosol movement in operating rooms.
"This work is interesting and timely and gives us an opportunity to be creative and innovative in serving our community," Cohen said.
Protecting bus riders—and horseback riders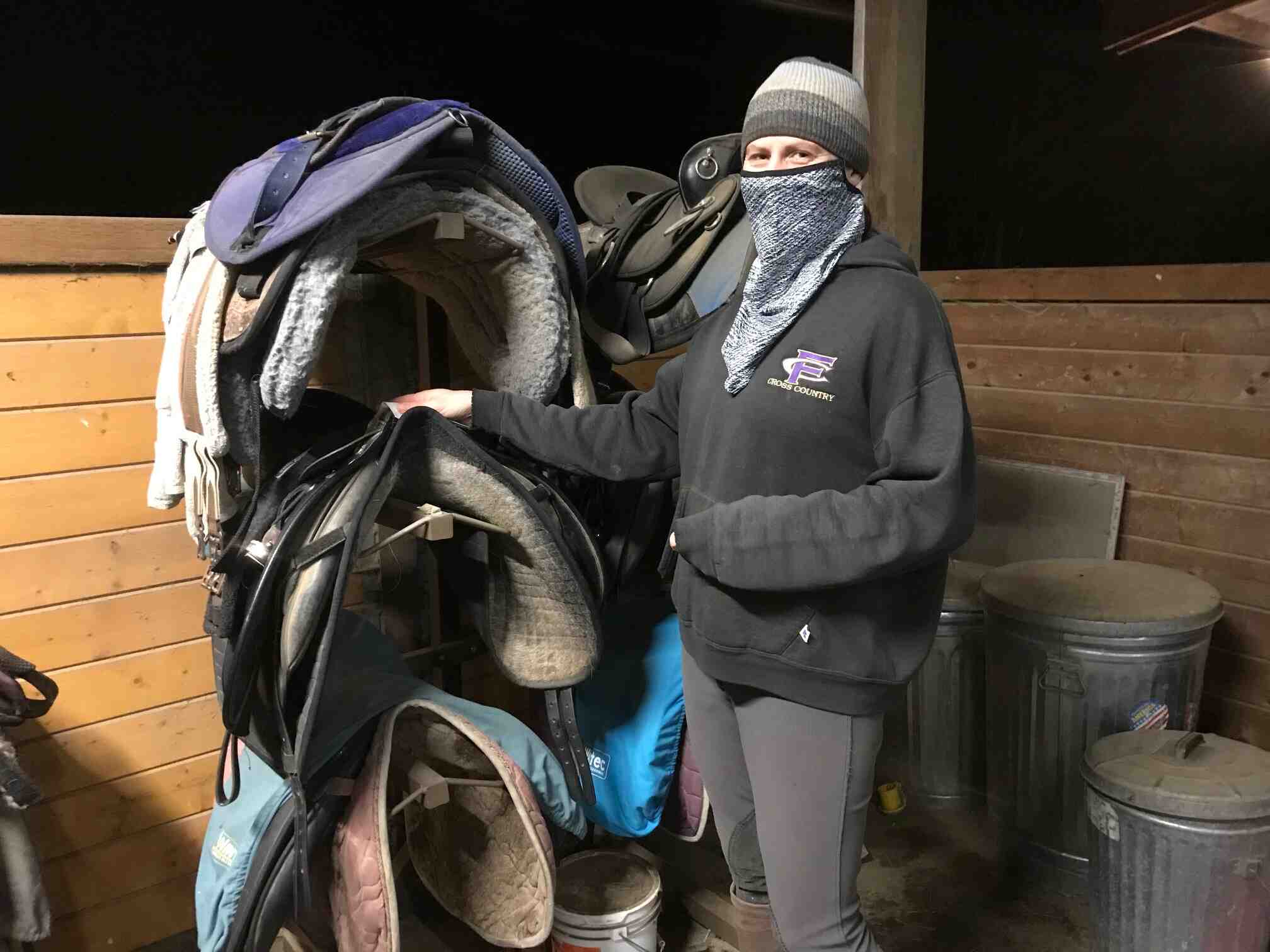 DEOHS postdoctoral researcher Chris Zuidema has advised regional transit agencies on lowering the risk of COVID-19 transmission aboard buses and trains among passengers and employees.
Zuidema helped model the relative risk of disease transmission for a variety of potential interventions, such as mask-wearing, improved air filtration and ventilation systems, reducing occupancy on trains and the installation of plexiglass dividers.
Assistant Teaching Professor Nancy Simcox worked with the owner of a local equestrian facility on ways to reduce the potential transmission of COVID-19 for horse riders at her facility. Together, they designed individual horse-grooming tool kits for each student so materials didn't need to be shared.
DEOHS experts also have reviewed safety plans developed by the Seattle Aquarium, surveyed King County employees on pandemic-related health and safety needs and fielded questions from professional sports teams as well as arts and theater groups.
Baker said she is heartened that "so many companies are reaching out to us for our expertise."
"I respond to every single request," she said. "This is a chance to use my training to directly impact workers and businesses and help keep people safe."