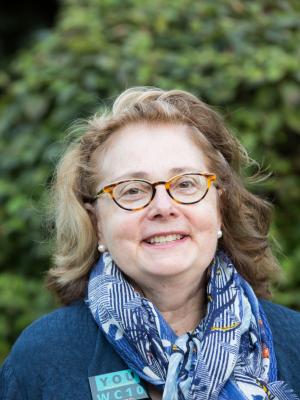 Professor Elaine Faustman of the UW Department of Environmental & Occupational Health Sciences (DEOHS) will join a new global research initiative to anticipate and address threats from emerging zoonotic diseases that pose the greatest risk of jumping from animals to humans, such as SARS-CoV-2.
Faustman was awarded nearly $3.6 million as part of a five-year, $100 million project led by Tufts University and funded by the US Agency for International Development (USAID). Faustman will lead the initiative's Risk Analysis and Communication hub.
USAID's Strategies to Prevent Spillover (STOP Spillover) initiative will strengthen the capacity of priority countries across Africa and Asia to understand zoonotic diseases that are transmitted from animals to humans and reduce the risk of viral spillover and spread.
Building country capacity
Faustman's team will develop, implement and manage an integrated risk analysis and risk management training program to strengthen country capacity to understand, monitor and analyze the risk of spillover, amplification and spread.
The training program will use a combination of virtual online, in-person and in-country trainings. The training program aims to strengthen country capacity to improve risk analysis and risk communication, identify critical data gaps in country risk evaluations for spillover events and translate research findings into effective education, intervention, communication and management programs that are culturally appropriate and country specific.