Pop-up galleries: 11 am to 5 pm
Oct. 4, Red Square, University of Washington.
Oct. 7, Occidental Square, Seattle.
Oct. 10, Cal Anderson Park, Seattle.
Oct. 13, Ballard Commons Park, Seattle.
A series of pop-up galleries featuring autobiographical photographs made by people experiencing homelessness with their pets will launch Friday in UW's Red Square.
The galleries, which will appear in public spaces around Seattle in October, will help illustrate the connections homeless people share with their companion animals. The events are being organized by the Center for One Health Research, part of the UW Department of Environmental & Occupational Health Sciences (DEOHS).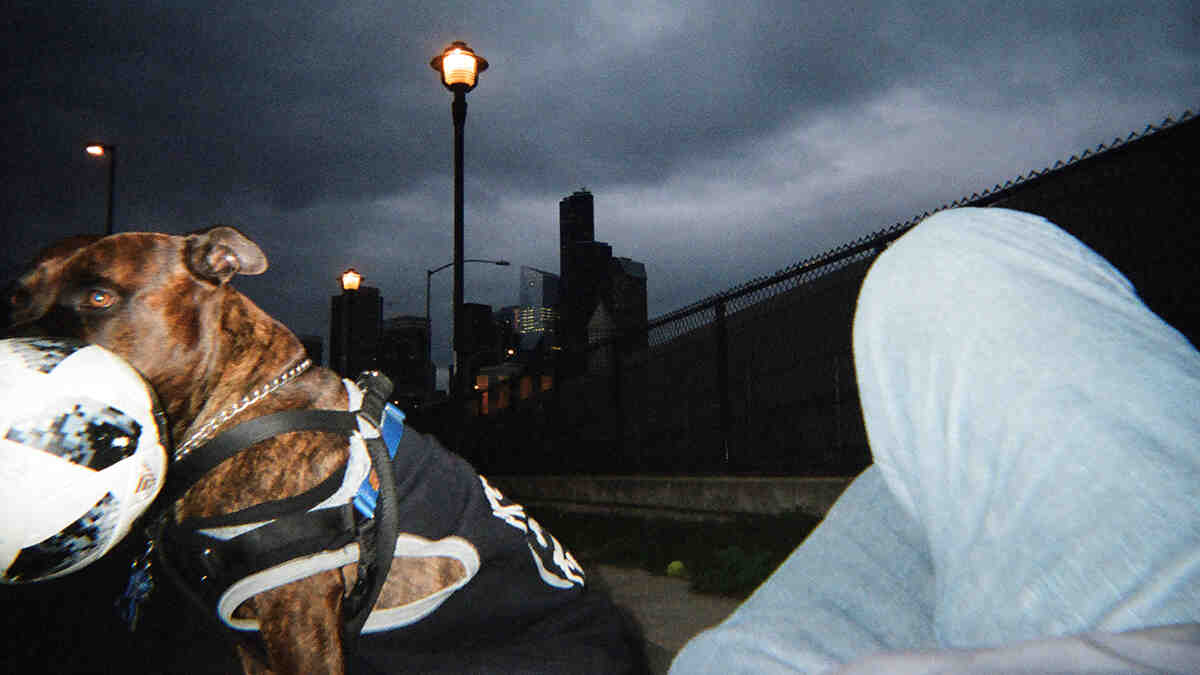 The galleries are part of the center's work to improve the health of people experiencing homelessness and their pets, service animals and emotional support animals.
The center furnished disposable cameras and notebooks to 19 homeless people to document their life experiences. The galleries will feature personal quotes from participants about their challenges and the bonds they share with their animals.
Researchers from the Center for One Health Research will also share insights from their related research.
Earlier this year, the center launched the One Health Clinic, providing one-stop health care and veterinary care for homeless youth and their pets. The project is supported by the UW and Washington State University in partnership with Neighborcare Health and New Horizons Ministries.
Both the clinic and the photo galleries are funded through a pilot grant from the UW Population Health Initiative.