Working in construction demands long hours and strenuous labor with the ever-present risk of injury. Women construction workers face unique challenges on top of that.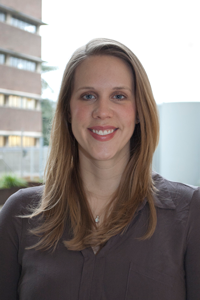 Long and sometimes unpredictable work schedules can make it hard to balance family responsibilities. The personal protective equipment available to women often fits poorly because it is designed for men. And women can face bullying, intimidation and harassment from male coworkers.
The added stress "spans almost all aspects of their lives," said Marissa Baker, assistant professor in the UW Department of Environmental & Occupational Health Sciences (DEOHS).
These hurdles likely contribute to the fact that women make up just 3% of workers in construction trades in the US. Women in construction report higher stress levels and higher rates of on-the-job injuries than men, according to research by DEOHS Professor Noah Seixas and others.
But stronger mentorship for women in construction could help make women's experiences on the job safer, healthier and more equitable.
Now Seixas and Baker are kicking off a major study to test the idea. They recently received a five-year, $990,000 grant from the Center for Construction Research and Training to develop and evaluate a mentorship program for women in the sheet metal trades in partnership with the International Association of Sheet Metal, Air, Rail, and Transportation Workers (SMART). Hendrika Meischke of the Department of Health Services is also part of the research team.
Changing construction culture
"The construction trades are very male, very macho, very traditional. A very small percentage of women enter, and those who do have a hard time and frequently drop out before they get very far," said Seixas.
"But there's a core group of survivors who have found a way to come to peace with it and do what they love."
Seixas and Baker hope to link some of these seasoned survivors with women apprentices who are starting out in the field.
Based on previous research by Seixas, tradeswomen with low social support at work have more than four times the risk of stress as those with high support. Mentors could help lend this support by teaching mentees how to confront biases and hostilities and better cope with these stressors.
Empowering women in this way could also encourage them to stay in the trades, which in turn could transform the workplace culture from the inside.
"It's hard to change people's attitudes, but if you change the diversity of the workforce, it will change the culture," Seixas said.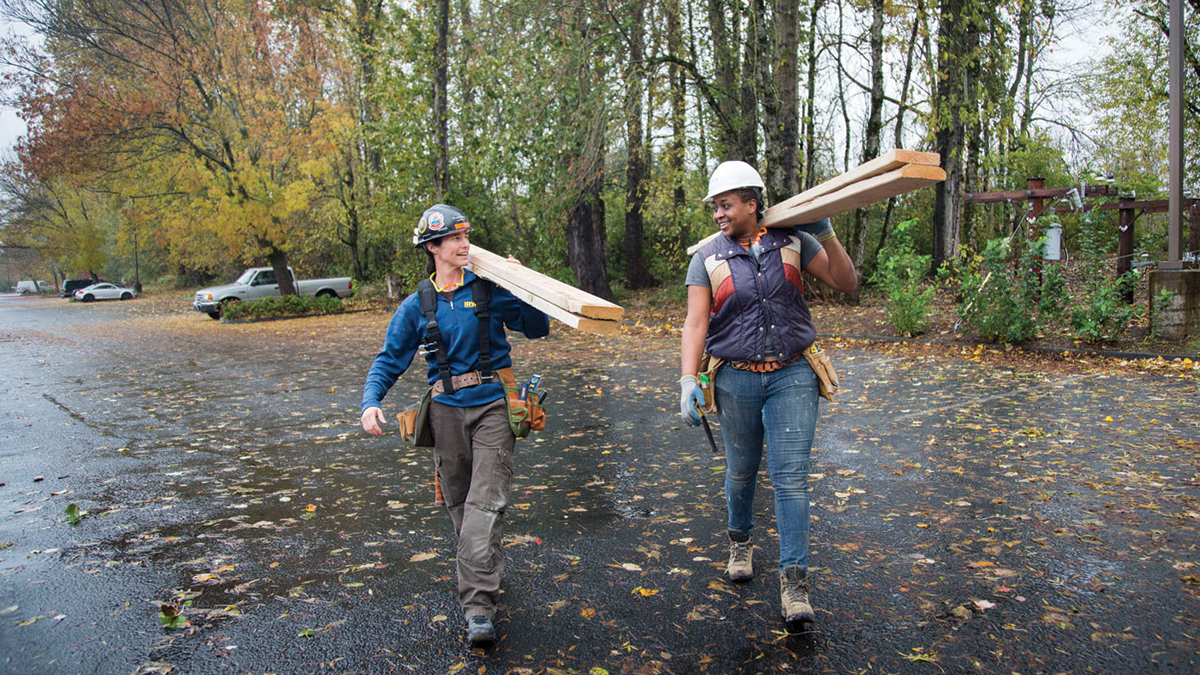 Training meaningful mentors
The researchers are developing a curriculum that will be used to train experienced journey-level sheet metal workers in local SMART unions as mentors for women apprentices. SMART has invited the team to run the training at its annual meeting in July in San Francisco.
Some elements of the training include learning how gender expectations affect women in the trades and techniques for helping mentees solve problems and advocate for themselves.
In construction, a mentor is often defined as someone who helps a worker learn the ropes on the job site, Baker said. "This idea of having a mentor whose role is not to teach you the technical aspects of the job, but to help you flourish as an individual, is less common."
Once mentors are trained, they will be matched with mentees in their local unions. For two years, the research team will follow a group of 100 women apprentices receiving mentorship, as well as a control group of 100 women apprentices who will not receive mentorship through the program.
By surveying the apprentices over the course of the study, the researchers will evaluate whether mentorship improves the mentees' sense of stress, rates of injury and job retention.
Building on local success
The newly funded effort stems from earlier work by Seixas and others in collaboration with Washington Women in Trades, a local group that promotes women working in construction.
As part of that project, called Safety and Health Empowerment for Women in Trades, the researchers piloted a small program with five local unions to train journey-level mentors.
Over six months, the mentors met with mentees at lunch or outside work hours. The idea was guided by a successful mentorship program at Sheet Metal Workers Local Union 66, where nearly 10% of apprentices are women.
This success led Seixas and Baker to focus on the sheet metal trade and expand the study to an international, union-wide level, with vital support from Vanessa Carmen, chair of the women's committee of Local 66.
One challenge in the pilot project was that mentors and mentees sometimes struggled to find time to meet in person given their long work hours. To address this in the new project, the researchers hope to facilitate interactions using social media and video conferencing as well as in person.
Regardless of how the pairs meet, Seixas and Baker believe it's the support that matters.
As a mentor from the pilot study commented: "It is important to let other women know that they are not alone on any job site."