Many former and current students know Richard Gleason for his memorable teaching style. In one of his most popular presentations, he carries out a mini explosion in a 5-gallon water bottle to illustrate the hazards of a confined space.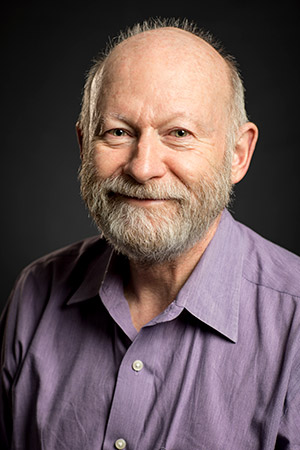 Kurt Stranee, who first met Gleason in the early 90s, still recounts how Gleason added butane to the bottle, lit a long fireplace match and dropped it in. Everyone watched as a small toy worker launched out of the bottle and into the air. What struck Stranee most was Gleason's ability to catch students' attention and make what many would call a dry topic more entertaining and understandable.
"The impact of this training and others has made me a far better engineer," said Stranee, who now works at APEX Construction Safety in Maple Valley, Washington. "I believe that many families have not had to endure the pain of losing a relative to a workplace fatality because of the skill, caring dedication and inspiration of Rick Gleason."
Gleason's many accomplishments over 20 years with the School of Public Health were recently recognized by the University of Washington. He will be receiving the University's Distinguished Contributions to Lifelong Learning Award at the Awards of Excellence ceremony on June 8 at 3:30 pm in Meany Hall.
"It is the greatest honor of my life to be recognized by the UW for this award," said Gleason, a senior lecturer in the Department of Environmental and Occupational Health Sciences. "As both an alumnus and current faculty, there is no higher honor."
Gleason has expertly taught courses on occupational health and safety to graduate and undergraduate students, including those in the master's program in Occupational and Environmental Exposure Sciences and the bachelor's program in Environmental Health.
"Rick's role is pivotal to our continued success of these educational programs," said Michael Yost, chair of the department. "Rick is an excellent and dynamic lecturer. He is very personable and engaging, and makes a special effort to connect the material that he is covering to the specific personal experiences of students in his classes."
One student, ChihChia Liu (BA '16 Public Health), was afraid of public speaking until she started taking Gleason's classes. Presentations in front of her peers made her nervous, but "Gleason was so encouraging and the topics were interesting, which helped me step out of my comfort zone," she said.
A lifelong learner himself, Gleason knows the value of continued education and is committed to breaking down barriers so others can pursue knowledge and achieve success at any phase in their lives. With professional certifications in both industrial hygiene and safety, Gleason continually keeps abreast of occupational health issues facing workers.
In 1995, he helped to found the Pacific Northwest Occupational Safety and Health Administration (OSHA) Education Center and now serves as its course director. Housed within the Department of Environmental and Occupational Health Sciences, the center offers health and safety training to employers, workers and health professionals in Washington state.
Gleason also helped to found the Northwest Center for Occupational Health and Safety (NWCOHS), which trains professionals in the prevention of work-related injury and illness.
"When I first learned about the award, I immediately thought about Richard Gleason and how he would be the person to most deserve it, because of his persistent and unreserved contribution to the region's continuing education on occupational safety and health," said Ken-Yu Lin, program director of Construction Management Occupational Health and Safety at NWCOHS.
Gleason's contributions to lifelong learning extend well beyond the classroom; he also hosts a monthly podcast called The Heartbeat of Health & Safety. In each episode, Gleason interviews fellow industry leaders and discusses important and emerging health and safety topics, such as heat illness prevention and OSHA's new silica rule.
Gleason has also served as the Faculty Senate-Elected Representative to the University-wide safety and health committee since 2011. He is a committee member for the Labor and Industries Governor's Industrial Safety and Health Advisory Board, executive board member of the Evergreen Safety Council and committee member of the Accident Prevention Panel Committee for the Washington Governor's Safety and Health Conference.
Before coming to the UW, Gleason worked for the federal OSHA and the state of Washington Department of Labor and Industries for a combined 13 years. He received his MPH in Industrial Hygiene and Safety from SPH in 1980 and a BS in Occupational Safety and Health from Montana Tech in 1978.
External source
DEOHS newsletter
URL
https://deohs.washington.edu/news/sph-lifelong-learning-award-winner-has-wowed-students-20-years