Heather Fowler
Heather Fowler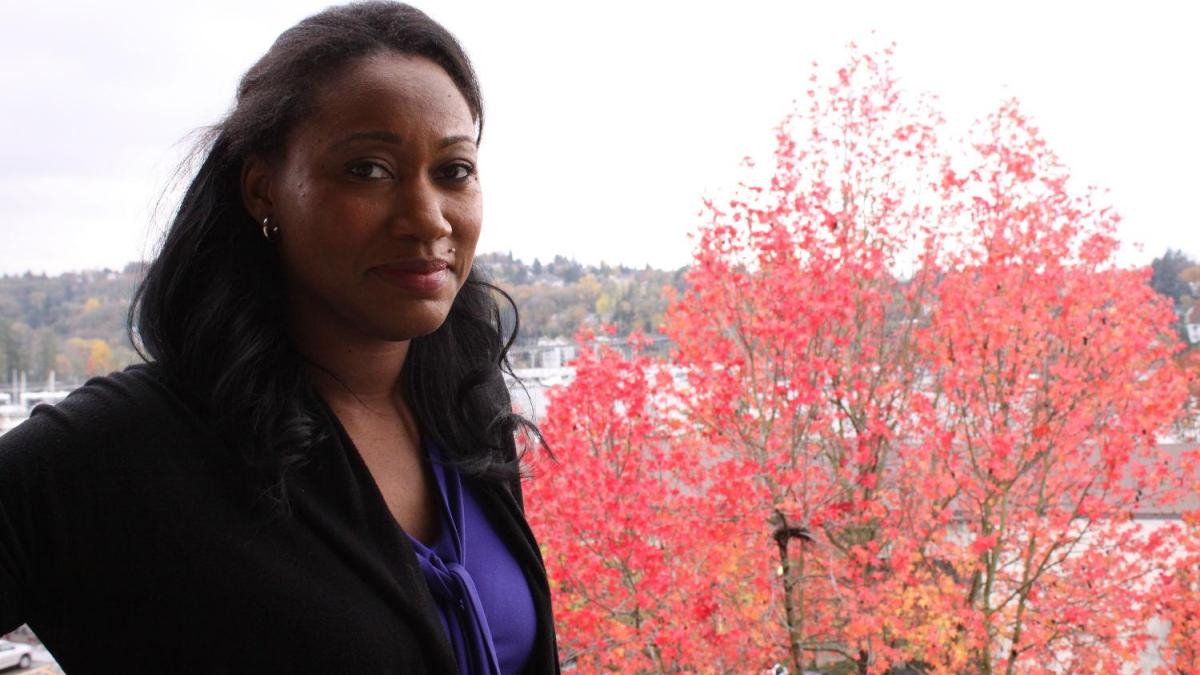 PhD, Environmental and Occupational Health (EOH)
Heather Fowler grew up with dogs, reptiles, hedgehogs and a guinea pig named Mr. Guinea. She worked with exotic birds in Hawaii during college and trained to treat small pets in vet school. After meeting an officer from the Epidemic Intelligence Service of the Centers for Disease Control and Prevention, Fowler, then a veterinary student, started to think seriously about how public health and animal health converge. "I realized I could help animals and humans by looking at big world, public health issues," said Fowler, who became a doctor of veterinary medicine in 2010 and went on to get her MPH from Yale in 2011.
Highlights
BA, Pennsylvania State University, 2006
VMD, University of Pennsylvania School of Veterinary Medicine, 2010
MPH, Yale School of Public Health, 2011
Bullitt Environmental Fellow
PhD, UW School of Public Health, 2017
Omenn Award Winner
Diplomate of American College of Veterinary Preventative Medicine
She didn't stop there. Fowler graduated in 2017 with a PhD from the UW School of Public Health's Department of Environmental and Occupational Health Sciences. She also served as associate director of animal health for the department's Center for One Health Research, led by her mentor, Peter Rabinowitz.
Fowler's work with the center, where she was the first student employee, helped give rise to the One Health master's program and spawned many projects that continue today. She credits the burgeoning program with many of the successes surrounding the integration of animal and human health throughout Washington because, she said, "One Health is a research approach that recognizes the health of people, animals and the environment are inextricably linked."
At the UW, Fowler became a Bullitt Environmental Fellow, assessing large-scale dairy practices in Washington state over four years and investigating issues affecting human, animal and environmental health. For her dissertation, she also applied the One Health approach to study the occupational health and safety of animal workers. She worked with veterinary clinics in the Seattle area to understand how and why physical injuries occurred on the job.
In her free time at UW, Fowler volunteered at the Doney Memorial Pet Clinic, which offers free veterinary care. She also mentored two Native girls, ages 6 and 13, with the United Native American Educational Alliance's Clear Sky Program. "As an underrepresented minority, both as a vet and as a public health researcher, I know how hard it can be when no one else looks like you," said Fowler, a New Jersey native and first in her family to finish college. "I wanted to show these girls and others like them that they don't have to look like everyone else. They have options for their future."
Fowler now works as the director, producer, and public health expert at the National Pork Board in Des Moines, Iowa, where she guides studies on the health and safety of people involved in pork production, while focusing on food safety and diseases that can spread from pigs to humans. She handles zoonotic disease, microbial resistance, and worker safety. Fowler said, "I love working as a public health veterinarian, especially doing outreach. I enjoy teaching, whether giving presentations to the public or updating farmers on current public health topics. I am perfectly positioned to hear the concerns of the farmers and initiate real change."
On completing four degrees in 15 years, Fowler said, "there's not one degree I don't regularly use. I take a One Health approach in everything I do. My vet background allows me to understand the importance of protecting animal health and welfare, which is the goal of our farmers. My MPH and PhD allow me to really work with our farmers on safety." For example, she said she will call on her complete educational background when she gives a talk at an upcoming conference on reproductive health hazards in the workplace.
She also has some advice for current students. "Cast a wide net," she says. "See where the wind takes you. In searching for your dream job, you must be open to successes and failure. Look into areas you didn't consider before, and let your goals be your guide."