William E. Daniell, MD, MPH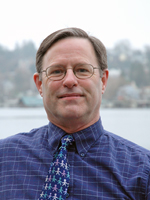 Associate Professor Emeritus, Env. and Occ. Health Sciences
(Primary department)
Bill Daniell is a physician and epidemiologist in the Department of Environmental and Occupational Health Sciences.

Bill's interests include a mix of teaching, research, and public health practice. Grounded in academic occupational and environmental health, Bill is proud to have evolved into a public health generalist and proponent of public health's ability to promote evidence-based action toward community health and equity. His current activity is mostly based in Washington state. His other major interests involve global environmental and occupational health, particularly epidemiology and researcher training focused on problems in Southeast Asia.

Bill headed a team that completed a health impact assessment (HIA) of the proposed cleanup plan for the Duwamish Superfund site. He is working to develop "Health and Equity in All Policies" activities focused on regional social and health issues, in collaboration with the UW Northwest Center for Public Health Practice, Public Health - Seattle & King County, the Northwest HIA Network, and other Northwest public health practitioners.

Bill's research topics have included: neurobehavioral effects of solvents and pesticides; multiple chemical sensitivity syndrome; occupational hearing loss; carpal tunnel syndrome; groundwater arsenic; and risks of urban fishing.
Contact Information
University of Washington
Office: F-358A
Box: 357234
1959 NE Pacific Street
Seattle, WA 98195-
Tel: 206-685-3160
Tel: 206-616-9394
Fax: 206-685-3990
Research Interests
Environmental and occupational health problems in Southeast Asia, workplace noise exposure and noise-induced hearing loss

KEYWORDS: Carpal Tunnel Syndrome, Community based participatory action research, Drinking water, Global occupational health, Hearing loss (noise-induced), Multiple chemical sensitivity, Nervous system toxicity, Noise, Occupational and environmental medicine, Occupational disease statistics, Occupational and environmental epidemiology, Occupational exposure, Repetitive motion disorders, Solvents (toxicology & health effects), Workers' compensation issues contaminants. Health impact assessment; Health in all policies; fish consumption
Teaching interests
Global environmental health (ENV H 510) (new course)

Foundations in Inter-Professional Practice

Health and Equity in All Policies (new course)

MPH curriculum development

Instructor development (in planning)
Education
MD, Medicine, Tufts University, 1979
MPH, Occupational Medicine, University of Washington, 1986
Selected publications: William Daniell

Daniell W, Gould L, Cummings BJ, Childers J, Lenhart A. Health Impact Assessment: Proposed Cleanup Plan for the Lower Duwamish Waterway Superfund Site: Final Report. Seattle, WA: University of Washington, Just Health Action, and Duwamish River Cleanup Coalition/ Technical Advisory Group; September 2013. http://deohs.washington.edu/hia-duwamish

Shantz A, Daniell W, Abernethy A, Bostick B, Chaing C, Thang M, Hok P, Havens D. A Study of Options for Safe Water Access in Arsenic Affected Communities in Cambodia. Prepared for World Bank Water and Sanitation Programme, and Cambodia Ministry of Rural Development; April 2012.

Charles CV, Dewey CE, Daniell WE, Summerlee AJS. Iron-deficiency anaemia in rural Cambodia: community trial of a novel iron supplementation technique. Eur J Public Health 2011; 21(1):43-8.

Daniell WE, Swan SS, McDaniel MM, Camp JE, Cohen MA, Stebbins JG. Noise exposure and hearing loss prevention programs after twenty years of regulations in the United States. Occ Env Med 2006; 63:343-51.

Daniell WE, Fulton-Kehoe D, Chiou LA, Franklin GM. Work-related carpal tunnel syndrome in Washington State workers' compensation: Temporal trends, clinical practices, and outcomes. Am J Ind Med 2005; 48:259-69.

Daniell WE, Fulton-Kehoe D, Cohen M, Swan SS, Franklin GM. Increased reporting of occupational hearing loss: Workers' compensation in Washington State, 1984-1998. Am J Ind Med 2002; 42:502-10.

Daniell WE, Claypoole KH, Checkoway H, Smith-Weller T, Dager SR, Townes BD, Rosenstock L: Neuropsychological function in retired workers with prior long-term occupational solvent exposure. Occ Env Med 1999; 56:93-105.

Daniell WE. Science, integrity, and investigators' rights: Current challenges. J Reg Tox Pharmacol 1996; 24:S152-62.

Simon GE, Daniell W, Stockbridge H, Claypoole K, Rosenstock L: Immunologic, psychological, and neuropsychological factors in multiple chemical sensitivity: A controlled study. Ann Intern Med 1993; 119:97-103.

Daniell W, Stebbins A, O'Donnell J, Horstman SW, Rosenstock L: Neuropsychological performance and solvent exposure among car body repair workers. Br J Ind Med 1993; 50:368-77.