"Anything potentially pathogenic in their bodies is of grave concern."
–Marilyn Roberts
For 17 days last summer, the world was riveted by the sight of one of Puget Sound's southern resident killer whales carrying her dead calf in what seemed like an act of mourning before finally letting the calf go.
The tragedy focused new attention on the three endangered orca pods that live along the inner waters of Washington and British Columbia. Since 2015, none of their calves has survived.
"There were 98 whales in the pods in 1995," said Marilyn Roberts, professor in the UW Department of Environmental & Occupational Health Sciences (DEOHS). "Now we're down to 78."
Roberts is among the authors of newly published research showing that orcas can carry antibiotic-resistant, potentially pathogenic strains of E. coli, ST73 and ST127, that may come from their environment or food.
While more research is needed to determine if this is causing disease that could contribute to the orcas' decline, "anything potentially pathogenic in their bodies is of grave concern," Roberts said.
Red dots on the map indicate locations in the Salish Sea where orca fecal samples were collected.
How do you test a whale?
Previous research suggested that exhaled whale breath contained potentially pathogenic bacteria, but no one had ever looked for Escherichia coli in this critically endangered species.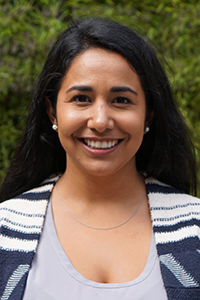 Roberts, who specializes in antibiotic resistance, and Daira Melendez, DEOHS master's student in Environmental Health, used whole genome sequencing to analyze nine E.coli samples isolated from the resident pods' fecal samples.
The research was funded in part by the UW Center for One Health Research, housed in DEOHS.
To collect the samples, trained rescue dogs went out on boats in the Salish Sea. The dogs can smell orca feces from as far away as a nautical mile. Samples were collected and centrifuged into small pellets on the boat and then taken back to the lab for genome analysis.
The researchers only expected to find one antibiotic-resistant gene. "Instead, we identified three and segments of a fourth," said Melendez. In people, these strains cause urinary tract disease. But it's not yet known what they do to whales.
The race to save the orcas
The Salish Sea is full of pollutants: Previous research has found antibiotic residue around sewer treatment discharge and in wild Chinook salmon in the area.
"This research highlights the importance of One Health and the interrelationship between human, animal and environmental health," Melendez said. "The orcas act as sentinels for the health of the Salish Sea—and the effects of pollution caused by humans on marine life."
Further research is needed to determine if the whales, as apex predators, acquired E. coli from their diet or directly from the water, the researchers said.
Earlier this year, the Washington State Legislature passed a package of bills that would regulate products containing chemicals that are harmful to the whales as well as reduce noise pollution and change fish catch limits.
"We're desperately trying to save the population," Roberts said, pointing to discussions of breaching dams on the Snake River. "But we don't even know what's causing the decline. Is it that they're starving, or is it contaminants?"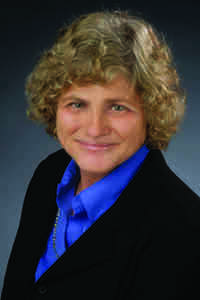 Antibiotic resistance is spreading
Since the 1950s, antibiotic resistance in people has risen sharply. So perhaps it's no surprise that researchers are finding a similar increase in our environment.
Much of the resident whales' territory intersects urbanized environments, including the large metropolitan areas of Seattle, Bellingham and Vancouver. "Wherever animals interact with people, they share pathogens," Roberts said.
But the effect may be even more widespread than we realize.
Researchers studying marine mammals in Antarctica also found E.coli strains ST73 and ST127, resistant to ampicillin, among other drugs. When you compare newer strains of E.coli to older strains, "you find much more drug resistance," Roberts said.
Co-authors on the paper include DEOHS Professor Peter Rabinowitz and DEOHS Research Scientist David No; Alexander Greninger, UW School of Medicine; Scott Weissman, Seattle Children's; and Samuel Wasser, UW Department of Biology.