Veterinary workers, farm animal handlers, aquaculture workers and others who work closely with animals are at high risk for on-the-job injuries and illnesses.
But when those workers need treatment for bites, scratches, kicks, exposure to infectious diseases or other workplace exposures, they currently have nowhere to turn for specialized care.
"Animal workers tell me they want a place they can go where health care professionals understand the daily risks they encounter," said Peter Rabinowitz, associate professor in the UW Department of Environmental & Occupational Health Sciences (DEOHS) and director of the UW Center for One Health Research.
Rabinowitz and his team are creating that place—the nation's first clinic devoted specifically to animal workers' occupational health.
The new Healthy Animal Worker Clinic is a partnership between DEOHS and UW Medicine. The clinic is housed at the Harborview Medical Center Occupational and Environmental Medicine Clinic in Seattle. The clinic began seeing patients in January.
Rabinowitz said the goal is to provide patient care for the recognition, management and prevention of occupational injury and disease in animal workers. In addition, the clinic will offer worksite health and safety training, hazard evaluations and education for health care professionals and the public.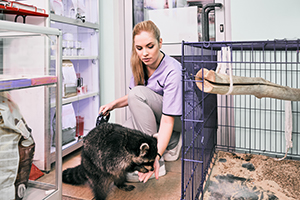 Infectious diseases, compassion fatigue among the risks
The clinic was launched with support from the Washington State Legislature through an allocation from the state Medical Aid and Accident funds. The funding supports innovative approaches to prevent and reduce illnesses and injuries in the workplace.
There are about 24,000 animal workers in Washington. A needs assessment by Rabinowitz's team found that animal workers have concerns about exposures to chemicals, infectious diseases, pregnancy-related risks and compassion fatigue related to caring for animals, among other issues.
"Sometimes, these workers take better care of the animals than they take care of themselves," Rabinowitz said. "We want to promote an overall safety culture in the workplace for these workers."
Prevention is key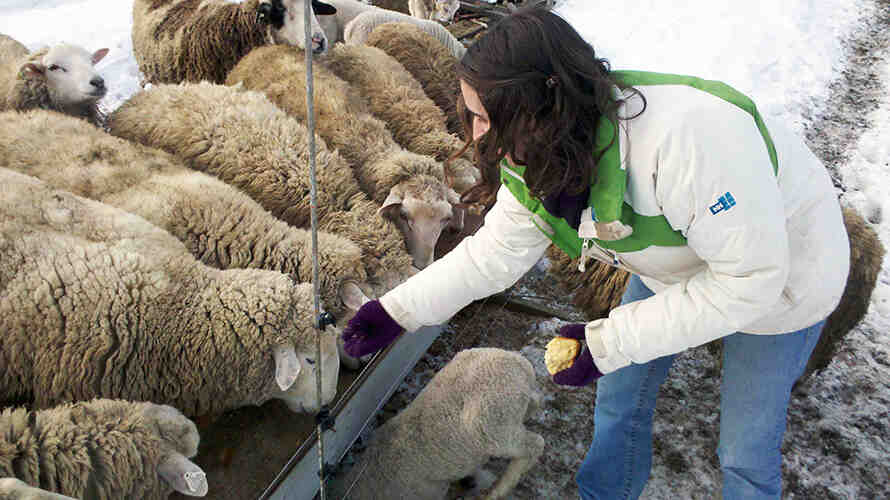 "Animal workers need greater awareness on how to avoid the risks and hazards they face in the workplace," including from chemical and ergonomic exposures as well as diseases and injuries, said Candace Joy, executive vice president of the Washington State Veterinary Medical Association said.
The new Healthy Animal Worker Clinic will educate workers through site visits to animal care workplaces, in-service training and expanded online prevention resources on the Washington Animal Worker Health Initiative website.
The clinic will also develop and deliver continuing education courses that focus on animal worker health and are accessible to health care professionals worldwide. Nancy Beaudet, exposure scientist at the UW Occupational and Environmental Medicine program, will lead the site visits. "I hope to encourage animal workers to broaden their understanding of the hazards they encounter and motivate them to implement measures to reduce these hazards and thus minimize adverse health outcomes," Beaudet said.
A powerful teaching tool
It's still rare for practicing physicians to have experience with diagnosing and treating zoonotic diseases that can be transmitted between animals and humans, said Dr. Debra Cherry, director of the UW Occupational and Environmental Medicine residency program.
The new clinic will benefit residents and other health care professionals "because they will gain experience with a unique population of workers," Cherry said. "Most physicians only have superficial knowledge of the specific work practices and risks animal workers face."
Sustainable global impact
Rabinowitz said the clinic plans to be self-sustaining through fee-based services, Online training resources will be free.
"There is a global health implication" to improving animal worker health, Rabinowitz said. "Worldwide, nearly 1 billion people work closely with animals. We are trying to create models that can be applied worldwide to provide animal workers with better occupational health services."