Child-care providers play an important role in the development and health of about 10 million young children enrolled in early child care centers in the United States. They teach kids how to care for themselves by keeping good hygiene, eating healthfully, moving their bodies and navigating new emotions and social spaces.
But what about the well-being of the teachers themselves?
Researchers from the University of Washington School of Public Health are examining the health of this workforce and how changes in their wages could make a difference.
In a study published last month in Health Affairs, data show that these teachers earn low wages and experience poor mental well-being and high rates of food insecurity.
"More than 40 percent were showing signs of food insecurity, including some who were showing signs of hunger," lead author Jennifer Otten told WTOP Radio. Otten is associate professor in the UW Department of Environmental & Occupational Health Sciences (DEOHS) and core faculty in the Nutritional Sciences Program.
"How can we expect child care teachers to be hungry and care for children for eight hours? That was a striking finding."
Impact on mental well-being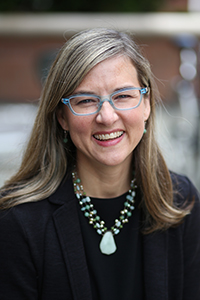 Additionally, 40 percent of teachers in the study, most of whom were women, were clinically depressed. This is double the national rates for women with family incomes below 100 percent of the federal poverty level and nearly quadruple the prevalence found in women overall.
"For health behaviors like diet or physical activity or how they felt about their health, teachers in our sample were pretty comparable with the population at large," Otten said. "But when we looked at the mental well-being and the food security, the teachers appeared to be worse off."
This study focused on 366 providers from 49 early child care and education centers in Washington state and Texas. Center directors responded to questionnaires about wages and center practices and characteristics. Teachers filled out surveys about wages and jobs, mental and physical well-being, food security, chronic diseases and health behaviors.
High stress, low wages
To help provide context to baseline findings, the study team conducted separate focus groups for directors and teachers at the various sites.
"A lot of [the directors and teachers] commented that they did feel stressed out caring for these young children," Otten said. "They talked about how emotionally demanding and stressful the work is and how they felt undervalued by society, in terms of compensation, their status in society, and the daily recognition from parents."
Overall, wage level was positively associated with multiple dimensions of providers' health. Lower-paid employees worked at centers that had more children enrolled in subsidy programs and that did not offer health insurance, paid sick leave or parental or family leave.
Tracking changes over time
This report used baseline data from an ongoing study led by Otten that examines how wages and wage changes are affecting early child care providers' health and the overall care environments.
The study will collect four waves of data over three years, taking advantage of wage changes resulting from recent city and state minimum wage laws, including the recent minimum wage increases for some employees in Seattle and the $13.50 per hour wage rate set to take effect in Washington on January 1, 2020, for all employers.
Policies and programs that raised teachers' wages or mandated the provision of meals to both children and teachers could better support teacher health and the quality of early child care, according to study authors. Raising wages might be particularly helpful in reducing teachers' food insecurity, if those wages contributed to higher family income.
Co-authors from the UW School of Public Health are Victoria Bradford, Bert Stover, Katherine Getts and DEOHS Professor Noah Seixas. Heather Hill from the UW Evans School of Public Policy and Governance and Cynthia Osborne from the University of Texas at Austin also took part.