The US Environmental Protection Agency (EPA) is proposing to change how it tallies up the costs and benefits of rules limiting mercury emissions—a move two University of Washington experts say would make it harder to protect people from the harmful health effects of air pollution. 
It's a new front in the two-decade-long battle to regulate toxic mercury emissions from coal-fired power plants.
"They are playing games," said David Eaton, professor in the UW Department of Environmental & Occupational Health Sciences (DEOHS). "It's unfortunate that we aren't talking about just regulating emissions, in which case the public health benefits would be very clear.
Mercury causes birth defects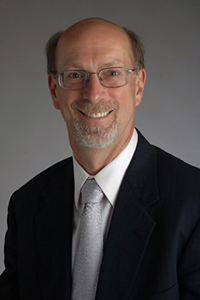 Mercury is a known neurotoxin that can cause brain damage in children exposed before birth. In 2000, the EPA first proposed lowering the mercury reference dose, its estimate of what level of exposure could harm human health. The new rule limiting mercury emissions went into effect in 2011.
Now the EPA under the Trump administration is challenging the inclusion of indirect public health benefits to justify such environmental regulations. 
The EPA proposal
 would revisit the 2011 rule not to overturn it—power companies have already invested billions upgrading their facilities—but to challenge the calculation used to determine that the new rule was "appropriate and necessary." 
If the challenge is successful, future environmental regulations could be much harder to justify, Eaton said. 
The cost-benefit analysis
DEOHS Professor Thomas Burbacher served on a National Academies of Science panel requested by Congress in 2000 to study the issue of mercury's effects on neurological development. "Our report determined that the science supporting the lowering of the reference dose was valid," he recalled.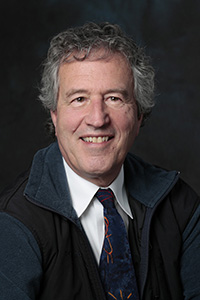 When the new rule was finally adopted in 2011, it set emission limits for mercury as well as for other harmful substances such as particulate matter, sulfur dioxide and nitrogen oxides. The rule was then challenged in court based on EPA's cost-benefit analysis that included both the direct and indirect health benefits as well as the costs to industry.
Under the Obama administration, the EPA estimated that the direct public health benefits of reducing mercury emissions would equal about $6 million a year—much less than it would cost utilities to comply with the new standards. 
But when the agency added in related reductions of other harmful air pollutants such as fine particulate matter and nitrogen oxide, it estimated $37 billion to $90 billion in indirect health benefits—enough to justify the rule.
What's the value of human health?
Burbacher noted that a baby in the womb in 2000 would be a college freshman today as the ongoing political tug-of-war continues over how to regulate power plant emissions, one of the main sources of mercury in the environment.
"How do you put a dollar amount on a kid's IQ?" Burbacher asked. "You can't, but that's what you have to do in order to demonstrate the benefits of reducing exposure."