Sverre Vedal, MD, MSc
Joined DEOHS
2004
Proudest achievement
"The work I'm most proud of as I look back involves people: mentoring students and caring for patients."
"Here at the UW, I was a little fish in a big pond, which was good for me since I was able to exploit a lot of projects that were going on. That's helped make this a gratifying and rewarding 15 years."
- Sverre Vedal
In Dr. Sverre Vedal's four decades as an epidemiologist, he has served in many roles: teacher, researcher, international collaborator, US regulatory policy adviser.
His favorite role? Doctor.
Doing clinical work as a pulmonologist is "precious, engaging and challenging—I appreciate it more as I've gotten older and look at it as a great privilege to be involved in scientific research as well as directly with patients," said Vedal, professor in the UW Department of Environmental & Occupational Health Sciences (DEOHS).
Seeing patients at the UW Occupational and Environmental Medicine Clinic is one of the things Vedal will miss most after he retires this month from the department.
DEOHS Chair Michael Yost calls Vedal "an outstanding researcher, colleague and mentor."
"One of my best experiences at UW was working with him when he directed the Center for Clean Air Research project. I learned a lot from him about how to guide a large multidisciplinary team and produce great science," Yost said.
"Even today, I rely on that experience as an example of doing things right."    
Tech breakthroughs
Armed with an MD from the University of Colorado and an MSc in epidemiology from Harvard University, Vedal began his work at the University of British Columbia and National Jewish Health in Denver before moving to the UW in 2004.
Vedal focused his research on the adverse health effects of community air pollution and occupational lung disease.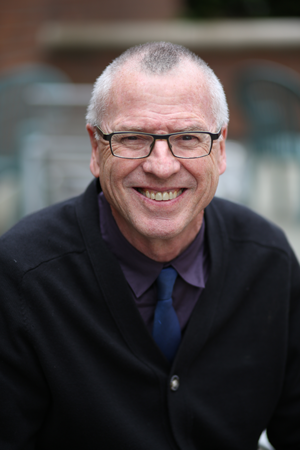 When he began that work in the 1980s, "I started off doing basic analysis on hard-frame computers. Statistics software wasn't nearly as well-developed as it is now," he said.
Advances in statistical methodologies for estimating air pollution exposure and assessing relationships between exposure and health have facilitated higher-quality and more complex research. "I've been fortunate to have wonderful collaborations with statistics and biostatistics colleagues at DEOHS," Vedal said.
Unexpected technological breakthroughs have also pushed the field, leading to surprises.
"One of the biggest puzzles in air pollution has been that even low levels of exposure can have severe health effects [in some people]. Understanding this and the mechanisms underlying it has been fascinating and has required tech advances in both biology and air pollution," he said.
Understanding who gets sick
Those breakthroughs required contributions from many disciplines. That was the premise for the EPA Center for Clean Air Research at the UW that Vedal headed up for many years. The center combined toxicology, exposure science, environmental engineering, biostatistics and epidemiology. 
Together, these disciplines provided the tools for investigating exposure-response relationships, reducing uncertainty about cause and effect and giving insight into how low-level air pollution exposures could be so harmful.
Now, researchers are poised to better identify who gets sick from air pollution "beyond just simplistic notions of susceptibility."
Speaking up for health
Vedal brought his expertise to his role advising the US Environmental Protection Agency (EPA) on clean air policy. He served on an air pollution panel that reviewed scientific assessments and provided policy recommendations for the EPA's Clean Air Scientific Advisory Committee.
That work ended abruptly last fall when the Trump administration dismantled the group. Vedal and other scientists objected to the move.
"From my perspective, it's an attempt to try to remove science from the policy-setting process," Vedal said.
Studying air pollution in China
He spends two months each year working with Chinese collaborators on air pollution exposure and health studies as part of the Chinese Research Academy of Environmental Sciences in Beijing—work that will continue after his retirement.
"These collaborations have allowed me to change direction by assessing air pollution exposure interventions experimentally as well as to continue on looking at air pollution impacts," said Vedal. "That's one thing that will keep me busy."