A new partnership between the University of Washington's Center for Health and the Global Environment (CHanGE) and UW EarthLab will bring together a cross-disciplinary community of environmental and health science researchers, teachers, practitioners and students to address the climate crisis and highlight the connections between climate change and human health.
CHanGE is an initiative in the Departments of Environmental & Occupational Health Sciences (DEOHS) and Global Health in the UW School of Public Health. CHanGE promotes the health benefits of climate action and provides the health sector with knowledge, tools and capacity to incorporate climate awareness and resilience into its activities. The center was founded by UW Professor Kristie Ebi in 2014.
ChanGE's members include 34 faculty from across the UW and around the country. CHanGE invites new members to join from the UW, other colleges and universities, and community and governmental organizations.
The announcement today makes CHanGE the eighth member organization to join EarthLab, an institute that brings together communities, businesses, nonprofits, public agencies, Tribal nations, academia and others to co-produce actionable research that generates solutions to our most pressing environmental challenges.
Partnering for progress on critical climate issues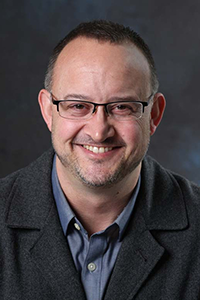 "Public health is about partnership. CHanGE's home is in public health, but our partners are in a wide range of other disciplines, particularly the environmental sciences," said Dr. Jeremy Hess, CHanGE's director.
"Joining EarthLab strengthens CHanGE's connection with other UW organizations focused on climate change and makes it easier to integrate health into their work. The partnership also facilitates broad engagement and programming, allowing us to fulfill our mission of highlighting the connections between climate change and health in a wide range of settings," said Hess, professor of environmental and occupational health sciences, global health and emergency medicine and adjunct professor of atmospheric science.
Connecting the dots between climate and health
EarthLab provides each member organization with critical administrative and communications support to amplify its work addressing significant environmental challenges, from ocean acidification, ocean equity, sea-level rise and freshwater ecosystems to forest fires, the connection between nature and health, and increasing diversity in the conservation field.
Current EarthLab members include: Climate Impacts Group, Doris Duke Conservation Scholars Program, Future Rivers, Nature and Health, The Nippon Foundation Ocean Nexus Center, Northwest Climate Adaptation Center and Washington Ocean Acidification Center. 
"We know that addressing complex environmental problems means pushing against boundaries, and EarthLab member organizations do this in many innovative ways," said Ben Packard, executive director of EarthLab.
"We are eager to help Dr. Hess and his team bring their research to practice in order to protect people's health in our changing environment," Packard said. "This new partnership with CHanGE paves the way for greater impact on our shared desire for action in the face of climate change."
About EarthLab
This is the first member organization to join EarthLab led by UW faculty from outside of the College of the Environment, signaling new potential for EarthLab collaborations across the breadth of UW's schools and colleges.
Although EarthLab was founded within the College of the Environment, it exists to connect University of Washington units with each other, as well as connect the university with the wider community, under a vision of creating an equitable, just and sustainable world where people and planet thrive. Learn more about EarthLab.