As a philosophy-student-turned-fishmonger, Zach Koehn often heard his customers talking about how healthy fish is—and how expensive it can be.
Yet Koehn knew cheap fish were available. Some groups, including the Monterey, CA, fish company where he worked, were even connecting inexpensive surplus fish with low-income populations that could benefit from it.
But, he wondered, "why is this not happening more?"
While pursuing a PhD in the UW's School of Aquatic and Fisheries Sciences, Koehn discovered the perfect opportunity to investigate that question: the UW's inaugural Population Health Initiative grants. The grants encourage cross-disciplinary teams to study key challenges in population health.
Koehn helped write a winning proposal that brought together faculty and staff from the UW Department of Environmental & Occupational Health Sciences (DEOHS) and other departments and programs across the College of the Environment and the School of Public Health.
"I thought we had overfished everything"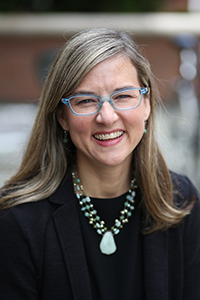 Koehn worked with Jennifer Otten, DEOHS associate professor, to identify nutritionally vulnerable populations along the West Coast. By overlaying fisheries data, Koehn was able to pinpoint hot spots where large amounts of uncaught or unused fish could potentially be available.
Otten was surprised by some of the preliminary findings.
"I thought we had overfished everything," said Otten, who is also core faculty in the UW Nutritional Sciences program. "I went into the project feeling like, 'What could be out there?'"
Millions of servings of fish left in the ocean
It turns out that stocks of West Coast groundfish, which include some 60 species, have rebounded in recent decades thanks to careful management. Koehn, too, was amazed by how much extra fish could be harvested while staying below levels that fisheries biologists say are sustainable.
For Dover sole alone, he found, at least 20 million servings a year are left in the ocean. At less than $1 per pound off the dock, sole is also very affordable.
"The fact that we're leaving millions of servings was shocking," he said. "And it was also exciting, because to me, it's a really strong opportunity."
Fish tacos on the menu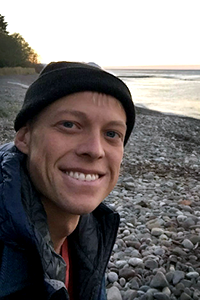 How can all that fish get to people who need it?
Researchers uncovered a number of challenges through interviews in coastal communities. Many individuals, as well as cooks in schools and other institutions, are uncertain how to prepare fish, said team member Emilee Quinn, research coordinator at the UW Center for Public Health Nutrition.
At the same time, researchers learned about innovative approaches to connecting communities with affordable seafood. In San Diego, for example, processors turned locally caught fish into affordable products that schools could use for dishes such as fish tacos that children loved.
"With just a little exposure and work, you can get people excited" about eating fish, Quinn said.
An important nutritional resource
Fisheries management focuses on maintaining healthy fish stocks and "on fish as a commodity," Koehn said.
What's missing from the conversation is the role of fish in health and nutrition. He hopes this study can begin to change that. 
Beyond pinpointing communities where there's both a need and an opportunity to provide fish for nutrition, the study also digs into the barriers and successes, Otten noted. "We can also give the stories behind the data."
Koehn plans to complete the study this summer. He'd like to find more organizations interested in getting fish to people who need it, and then review the entire food system to "understand the local context that's limiting the flow of fish."
"That would be the dream," Koehn said. "And then use that as a baseline to tell [fisheries regulators] that we need to start actively thinking about fish as a source of nutrition, and not just as a source of revenue."
Other UW investigators involved in the study include: Edward H. Allison, School of Marine and Environmental Affairs; Christopher M. Anderson and Ray Hilborn, School of Aquatic and Fishery Sciences.