Researcher, lecturer, leader, mentor and global citizen-scientist.
DEOHS Professor Elaine Faustman, PhD, is being recognized this week by scientists around the globe for the many roles she has played in advancing the science of toxicology over her nearly 40-year career.
Faustman received the 2019 Merit Award from the International Union of Toxicology on Monday. It is the highest award conferred by the group and was presented at the 15th International Congress of Toxicology in recognition of her intellectual contributions to the field and a career dedicated to mentoring scientists around the world.
Separately, Faustman also was elected this week into the Washington State Academy of Sciences, recognizing her work on risk assessment of chemical hazards and her contributions in neurodevelopmental toxicology. 
A commitment to mentoring
Faustman's career "has been characterized by a passion for increasing awareness of toxicology around the world. Her ability and willingness to serve the toxicological community and confer knowledge on such a multinational scale makes me very proud to nominate Dr. Faustman" for the Merit Award, wrote Leigh Ann Burns Naas, president of the Society of Toxicology.
Another nominator, Mary Gulumian of the Toxicology Society of South Africa, cited Faustman's "impressive career as an academic and a mentor and her lifelong dedication to advancing the science of toxicology nationally and internationally to improve human health worldwide through the science and practice of toxicology."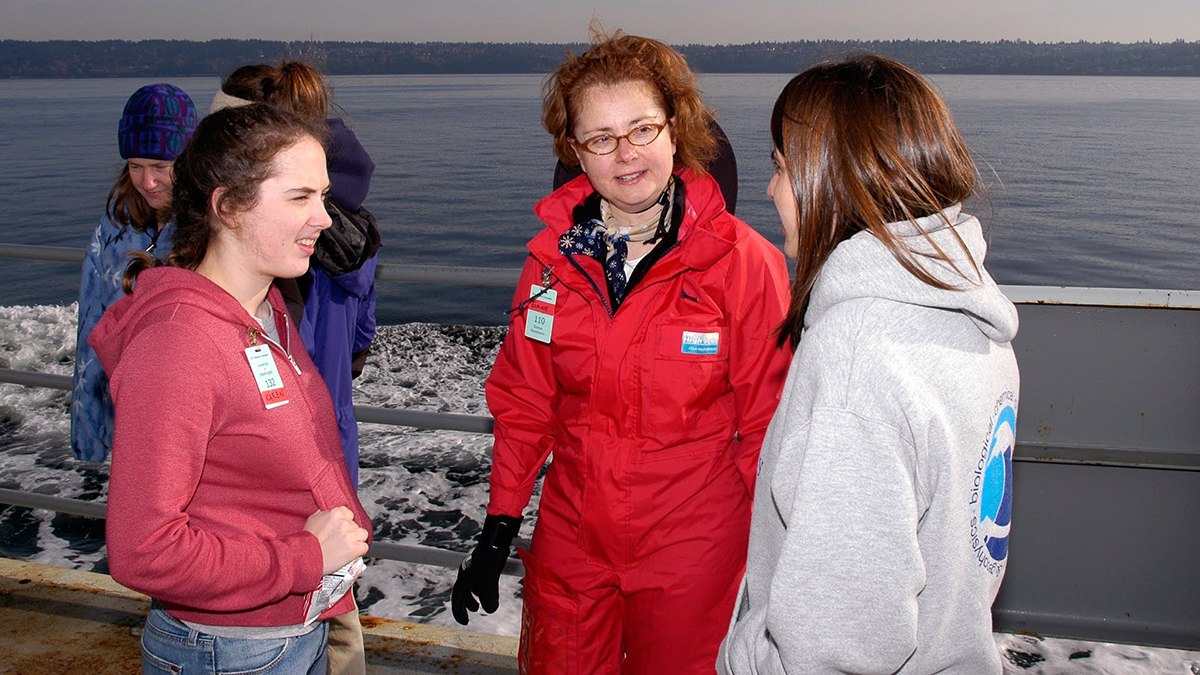 Faustman has led training efforts for junior and senior scientists in Africa, Asia, Europe and South America and mentored 60-plus graduate students, eight postdoctoral fellows and 16 visiting scientists from 13 countries.
She also was instrumental in assisting scientists in South Africa and Nigeria to form their own toxicology societies and supporting similar efforts in other parts of Africa.
Investigating health risks
With nearly 300 peer-reviewed publications to her name, Faustman's research focuses on developmental toxicology, risk assessment methodologies and molecular mechanisms of metals and pesticides to identify biochemical mechanisms of developmental toxicity and to develop new methods for the evaluation of health risks posed by environmental agents.
Faustman has served on or led numerous committees associated with the International Science Council, the World Health Organization, the US Environmental Protection Agency, the National Toxicology Program and the National Institute of Environmental Health Sciences, among others.
She has served in leadership roles with the International Union of Toxicology since 2007.