Ali Everhart
BS, Environmental Health
Hometown
Wenatchee, WA
Future plans
Field environmental health officer for Yukon-Kuskokwim Health Corporation in Bethel, AK.
"Growing up in Wenatchee, WA, I was exposed to a lot of agricultural workers. Learning about how the environment affects people's health—and realizing that many people I knew growing up were exposed to health risks—really hooked me on environmental health."
- Ali Everhart
At the bottom of the Grand Canyon last summer, UW undergraduate Ali Everhart got an up-close look at the issues people in remote areas face when they can't easily access health services.
As part of an internship with the Indian Health Service, Everhart visited a tribal community located in a remote area of the Grand Canyon that could only be accessed by helicopter or an eight-mile hike.
"There were a lot of logistical challenges to get supplies and personnel into this community," Everhart said. "I learned a lot about the health issues that stem from lack of access. It was really eye-opening and motivated me to pursue work in rural communities after I graduate."
Everhart is being recognized this month as the 2018 Outstanding Bachelor's Student for the Department of Environmental & Occupational Health Sciences.
Protecting the "Last Frontier"
Everhart, who graduates next month, will build on what she learned when she starts a new job this summer as a field environmental health officer serving tribal communities in a remote western Alaska town only accessible by water or air. She will work with 15 rural communities to address environmental health issues.
"I was compelled to take the position because of the opportunities to learn and do good work there," she said. "There is more freedom . . . to choose the issues you want to pursue, which is not something a lot of recent graduates get to do."
Hands-on research experience
Everhart's internship with the Indian Health Service exposed her to the many environmental health issues Native American communities face, particularly those in rural areas.
She worked from an office in western Arizona that provides services to five tribes, with most of her work focused on food safety, mosquito control and West Nile virus surveillance.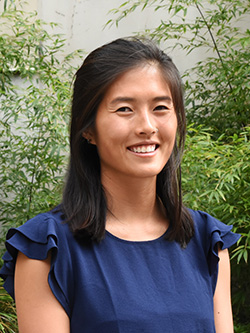 Everhart assisted with food establishment and institutional inspections and provided outreach and training on topics such as cockroach and bedbug infestations. She also researched and developed training materials for local environmental health officers who conduct swimming pool inspections.
Far-reaching impact
Everhart tried many different courses at the UW before settling on a career in public health. She focused on environmental health after taking an elective course and eventually joined the leadership of the Student Environmental Health Association, where she planned events to help fellow students find internships and jobs in the field.
Her studies have allowed her to combine two driving passions: the environment and helping others.
"Everything we do in environmental health impacts every person on this earth," Everhart said. "With finite resources and growing populations, there will always be new challenges in this field. As our world continues to grow and change, this work will be even more important."