Read the green cleaning fact sheet
En Español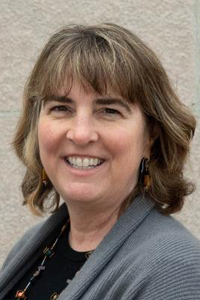 When public health experts advised "rigorous" cleaning and disinfecting of surfaces to prevent the spread of COVID-19, Americans took them seriously.
Bleach, disinfecting wipes and other cleaning products flew off store shelves, with many stores limiting purchases to prevent hoarding.
But in our zest to clean-sanitize-disinfect-repeat, we risk exposing ourselves to hazardous chemicals that are used in many common cleaning products—chemicals that can cause asthma, skin conditions, even cancer.
New guidance on safer green cleaning practices developed by the University of Washington Department of Environmental & Occupational Health Sciences (DEOHS) and our partners aims to steer consumers and businesses toward healthier alternatives.
"Our goal is to inform employers, employees and the public about cleaning products that are both effective and safe, with labels such as Safer Choice, Green Seal or Ecologo labels or the EPA's Design for the Environment seal," said Nancy Simcox, director of DEOHS Continuing Education programs.
Filling a dangerous knowledge gap
The need for clear advice is urgent: During the first three months of 2020, the national poison data system reported a 20% increase in exposure calls from cleaning products and a 16% increase related to disinfectants compared to the same period in 2019.
Now with some businesses preparing to reopen, employers need sound guidance on how to clean their workplaces to ensure returning employees are safe, Simcox said.
DEOHS collaborated with colleagues at the Washington state departments of Ecology and Health and experts from the Occupational Health and Safety section of the American Public Health Association to create the fact sheet.
"I was pleased to be part of the team that developed this resource to communicate information about safer products and best practices to clean, sanitize and disinfect during these pandemic times," said Saskia van Bergen, green chemist with the state Department of Ecology.
Read the labels
The new fact sheet describes three distinct steps needed to remove viruses from surfaces at home, in workplaces and in public spaces—cleaning, sanitizing and disinfecting—with each requiring different methods and products.
Seeking out products with Safer Choice, Green Seal®, Ecologo® and EPA Design for the Environment labels is the place to start to ensure that the products you buy aren't exposing you or others to unnecessary health risks.
"In addition to high standards for performance, these products should also meet stringent health and environmental safety criteria," Simcox said.
"We should try to seek out the safest products possible for the task at hand. Just because a safer product smells differently or doesn't smell, doesn't mean it doesn't work."