Enrolling now for winter quarter: Environmental Health 111, our introductory class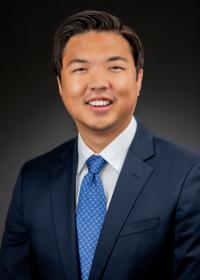 Dr. Troy Yi knew in high school that he wanted to go into medicine, but he wasn't sure how to get started on his path toward an MD.
A mentor in his Running Start program at Highline Community College suggested that majoring in Environmental Health at the University of Washington could help launch Yi into medical school and a career as a doctor.
He transferred to the UW Department of Environmental & Occupational Health Sciences as a junior and quickly found a small, supportive department where he felt at home.
"What I really love about Environmental and Occupational Health is that there are so many subjects that you can apply to medicine and your practice as a physician," he said. "It all intersects with how I counsel my patients."
Yi graduated with his BS in Environmental Health in 2014 and earned his MD from the UW School of Medicine in 2020. He recently completed his pediatric residency at the University of California, San Diego.
This fall, he returned to the Seattle area to work as a pediatrician at Swedish Pediatrics Meadow Creek in Issaquah.
'They treat you like family'
As a DEOHS undergraduate, being part of a small department that offers personalized student support services like academic and career counseling drew Yi in.
"That's really rare at a big university," said Yi, who grew up in Milton, WA. "They treat you like family and want to support you."
The coursework fulfilled many of the requirements for Yi's medical school applications. Frequent field experiences helped him understand the hands-on application of what he was learning in class.
He remembers taking a course on food safety with DEOHS Principal Lecturer Emeritus Charles Treser, who was then the undergraduate program coordinator. The class went on site visits with restaurant inspectors and learned about different pathogens and foodborne illnesses. "It was intriguing to me to see how things work in the real world and how it could impact patients," Yi said.
He also appreciated the guidance he received from Trina Sterry, assistant director of DEOHS Academic Services.
Learning how to prevent accidents and keep children safe
Environmental Health gave Yi a foundation that still informs his conversations with parents about how to keep children safe, prevent accidents and support a healthy diet and learning environment.
"The backbone of environmental health really aligns with what you need to know as a medical doctor," he said. "As a pediatrician, a lot of my job is doing developmental screenings, vaccines, counseling and preventive care."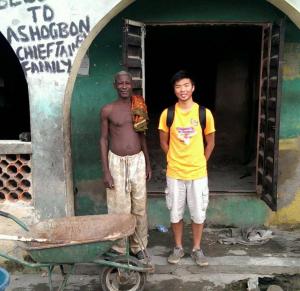 Yi remembers learning about asthma and how children who live closer to freeways and are exposed to more diesel emissions experience more asthma episodes. "Knowing that helps me ask the right questions to analyze and triage patients," he said.
To complete the required internship for the Environmental Health major, Yi went to Lagos, Nigeria.
He worked for a small nonprofit called Hope for HIV/AIDS International focused on reducing stigma, preventing infections and helping AIDS orphans.
He spent his summer leading community outreach and education events while gaining global health care experience.
"I really love education as a form of empowering people," Yi said. "Public health is something every physician should be versed in."
A versatile major
Yi now lives on the Eastside with his wife, and their 2-year-old son, Mattias.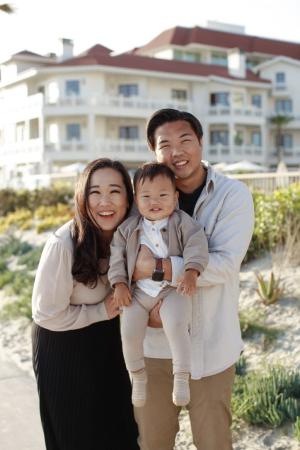 He loves being the one new parents turn to for advice on raising healthy children.
His advice to premed students: Earning your BS in Environmental Health is a good launching pad for a medical career—and many other career pathways if it turns out that medicine isn't the right path for you.
Find what drives you, Yi advised.
"Medicine isn't an easy road, but if you have a passion for it, that can really drive you through the whole process.
"For me, I love educating people and science and relationship-building, and I found all of that in pediatrics."