On the job | Mariah Dittmore
August 26, 2019 |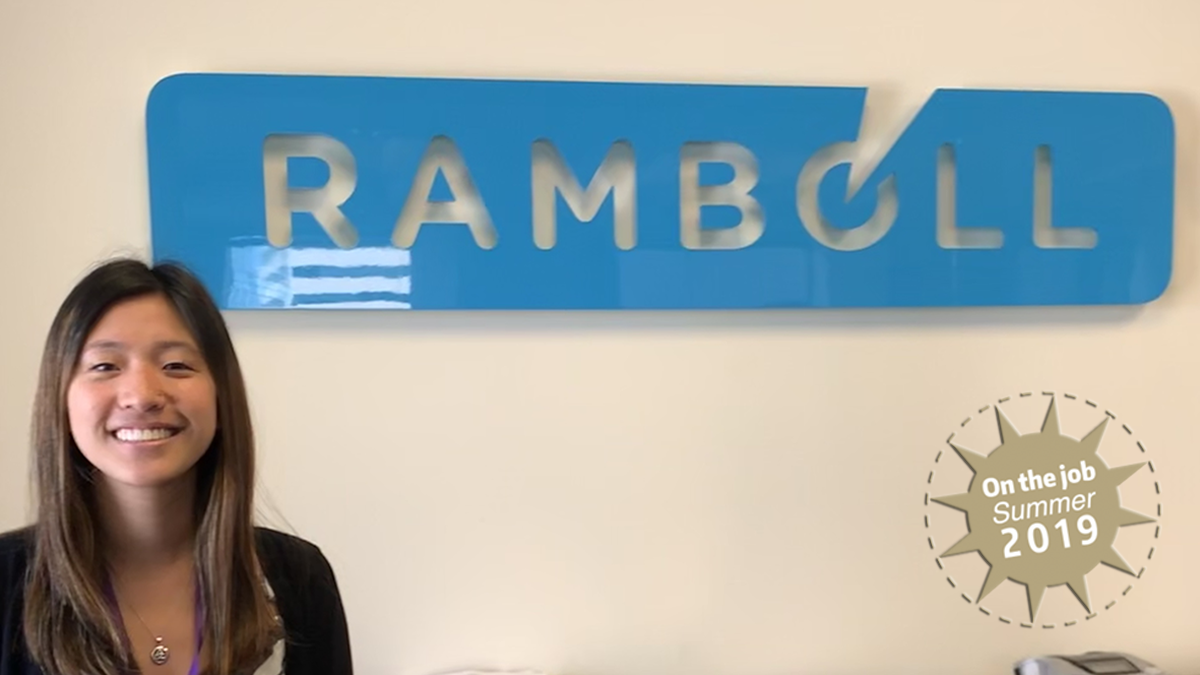 Enjoying the fast pace at a global engineering and design company
Editor's note: This summer, 26 students in the UW Department of Environmental & Occupational Health Sciences (DEOHS) are getting hands-on experience as interns with government agencies and private companies. In our occasional "On the Job" series, we feature some of their stories.
Mariah Dittmore, BS, Environmental Health
Intern with: Ramboll, an engineering and design company
This summer, I am working as a consulting intern with Ramboll, a multinational engineering, design and consultancy company.
Here in the Seattle office, I assist the health sciences team in conducting environmental risk and exposure assessments for Superfund sites—contaminated areas designated for cleanup by the US Environmental Protection Agency. I have completed literature reviews and background toxicology summaries as well as data analysis and cleaning.
As an intern with Ramboll since March, I have applied many of the skills I learned from my DEOHS classes on the job.
My chemical and microbiological sampling and analysis courses prepared me for most of the work I do at Ramboll, such as conducting background research, carrying out experiments and writing reports.
The work happens at a faster pace at Ramboll compared to the classroom. There are always several projects going on at once, giving me experience in a wide range of environmental health issues.
The variety in my day-to-day experience is what I enjoy most about this internship. Working here has definitely piqued my interest in environmental consulting as a career path.