David Eaton
Professor, UW Department of Environmental & Occupational Health Sciences
Proudest achievement:
His election to the National Academy of Medicine in 2011.
Joined DEOHS faculty:
1979
"My advice for new faculty is to stay focused early in your career. It is harder today to get grants compared to when I started, so don't spread yourself too thin."
- David Eaton
As the founder of the University of Washington's toxicology program, Professor
David Eaton
sees his upcoming retirement as a way to ensure the longevity and strength of the program he started in 1979.
"The discipline of toxicology is more important now than ever, especially with the political environment," said Eaton, professor in the UW Department of Environmental & Occupational Health Sciences (DEOHS).
His retirement this spring opens the door for younger faculty members to join DEOHS and continue building the program, he said.
"We need to seek knowledge and truth in public health policy that is based on good science. And we need the DEOHS toxicology program to remain strong," he said.
The best of both worlds
After receiving a bachelor's degree in premedical sciences from Montana State University, he decided to go to the University of Kansas Medical Center for a doctorate in clinical biochemistry. 
But he did not enjoy the program and was on the cusp of quitting to join the family business as a jeweler when he discovered the Department of Pharmacology, Toxicology and Therapeutics, paving the way for the career that followed.
After receiving his PhD in pharmacology and toxicology, Eaton knew he wanted to stay in academia. When Eaton was offered a position in the UW School of Public Health, he was excited to start the UW's toxicology program and conduct research with a direct application to solving health problems.
"Toxicology allows you to have the best of both worlds," Eaton said. "You can work on specific molecular processes and apply it to something that makes a difference. The universe of naturally occurring chemicals is vast, and toxicology addresses how these chemicals affect human health."
An impact across the UW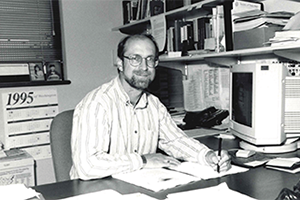 Eaton also co-founded the Center for Ecogenetics and Environmental Health (CEEH) in 1995 as the field of pharmacogenetics—the study of how genetic factors affect drug responses—was on the rise.
CEEH was renamed the Interdisciplinary Center for Exposures, Diseases, Genomics and Environment in 2016.
"We thought if genetic factors affect drug responses, it must also be true with chemicals in our environment," Eaton said. "We set out to understand if genetic factors combined with environmental exposures predisposed or protected people from disease."
One of Eaton's research projects looked at how a chemical found in broccoli could reduce the harmful effects of aflatoxin (a naturally occurring mold that grows on peanuts and corn), which can cause liver cancer when metabolized.
Tox-in-a-box
"One of Dave's lasting impacts was to recognize that promoting understanding of toxicology also could be a vehicle for enhancing science education in K-12 classrooms," said DEOHS Chair Michael Yost.
While Eaton was directing CEEH, the community outreach core developed the "tox-in-a-box" resource kit to help K-12 educators demonstrate key concepts in the classroom. Graduate students were then trained as "tox ambassadors" who would assist teachers in the classroom with demonstrations.
"This was an enormously successful outreach effort," Yost said, introducing thousands of students across the state and country to the science of toxicology and the broader field of environmental health sciences.
Eaton also worked on studies looking at biochemical toxicology, genetic susceptibility to environmental carcinogens and gene-environment interactions—work that helped launch the Institute for Public Health Genetics at UW. 
In addition, Eaton held several UW administrative roles, including eight years as associate vice provost for research and five years as dean and vice provost of the Graduate School.
On to Arizona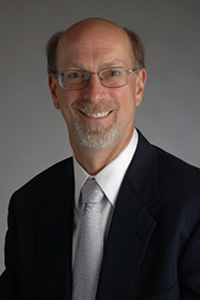 Eaton's official last day is March 16, 2019. He and his wife are building a home near Tucson, AZ, where he will be an affiliate professor at the University of Arizona College of Pharmacy.
There, he plans to give guest lectures, stay engaged in toxicology research and work with junior faculty to help them mentor students.
Interacting with students is what Eaton said he will miss most after retirement. "This university has been wonderful and has given me the opportunity to work with great colleagues," Eaton said. "I am proud of all that we have achieved together."