Fishing for fun, food and cultural connection is a way of life in the Pacific Northwest.
With fishing and other outdoor activities now allowed as part of the state's phased approach to reopening during the COVID-19 pandemic, recreational fishing is ramping up on local waterways.
But for those fishing the heavily polluted Lower Duwamish Waterway in Seattle, the fish they catch come with unsafe levels of carcinogens that include heavy metals and PCBs, or polychlorinated biphenyls.
A new series of free online videos from the Superfund Research Program (SRP) at the University of Washington's Department of Environmental & Occupational Health Sciences aims to reach Duwamish Waterway fishers with an important health message: Stick to the salmon.
Fishing for salmon safely, legally
"We want to reach communities that continue to fish the river to encourage them to eat only the salmon and not the resident fish taken from that stretch of river," said Dr. Thomas Burbacher, DEOHS professor and director of SRP's Community Engagement Core.
Salmon are healthy to eat in limited amounts after their heads, skin and organs are removed. Unlike resident fish, adult salmon pass only briefly through the river on their way to their breeding grounds.
Because they spend most of their lives in the ocean, they have lower levels of contaminants that make resident fish in the Duwamish unsafe.
Those toxicants are part of an industrial legacy in the Duwamish Valley that dates back to the 1800s. As a group, the contaminants can cause reproductive dysfunction, learning disabilities, cognitive decline, kidney disease, thyroid conditions and other health problems.
But abiding by the state's strict regulations for salmon fishing can be daunting for many fishers, especially for those whose English language proficiency, immigration status and level of literacy can make it difficult to be informed about the rules.
To fish for salmon legally, fishers must have a current license to fish, use appropriate gear, fish only during prescribed times and log their catches on a special card.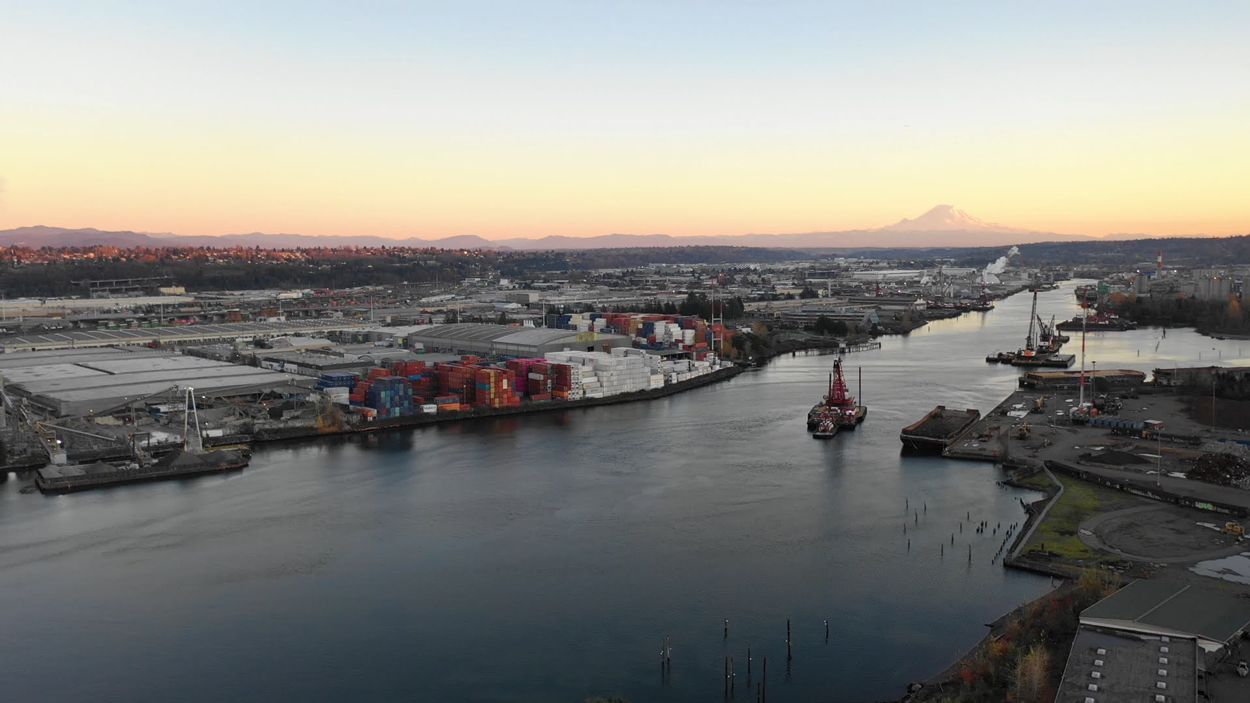 Reaching Duwamish Valley communities
The new video series is designed to reduce those barriers by communicating clearly about how and why it's healthier to fish for and prepare salmon.
"These videos will help us reach more of our Duwamish Valley fishermen through digital technology. They are well-edited, easy to listen to and quite striking," said Edwin Hernandez Reto, a former community health advocate. He is now running his own fisher education program and plans to use the videos in his outreach work.
The nine videos in the "Healthy Fishing in the Duwamish: Let's Catch Salmon!" series were created in partnership with Public Health—Seattle & King County and the Washington State Department of Fish and Wildlife.
"Community organizations have advocated for effective health communication about fishing in the Duwamish River for nearly 20 years," said BJ Cummings, SRP community engagement manager. "We're very grateful to our partners for helping the community inform and empower the river's multilingual fishing families."
From bait to plate
Each of the videos features community health advocates from local fishing communities in the Duwamish Valley. The videos are available in Spanish, Vietnamese, Khmer and English.
The videos cover how to get a license, buy gear, fish, fill out a catch card, filet a salmon and prepare three recipes with broad cultural appeal.
The video project was developed in response to community requests and builds on years of work by the UW SRP to inform communities in the Duwamish Valley about safe fishing.
UW SRP will help disseminate the videos with a curriculum developed in partnership with Duwamish community-based organizations.