Madeline Benoit
MPH, One Health
Hometown
Portland, OR
Future plans
Getting a job that serves and helps other people. In the meantime, you can find her at the barn!
"Working with large animals is inherently dangerous. We need to do better at training, assessing and taking care of our livestock workers and give farmers and producers ways to mitigate risk."
- Madeline Benoit
A graduate student and a recent alumna of the UW Department of Environmental & Occupational Health Sciences (DEOHS) have teamed up this summer to help improve worker health and safety in the US pork industry.
Madeline Benoit, MPH student in the department's One Health degree program, led a scientific review of on-the-job risks for hog farmers and workers to identify strategies for reducing injuries and illnesses.
Benoit's practicum was made possible by Dr. Heather Fowler, director of producer and public health for the National Pork Board. Fowler graduated in 2017 with a PhD in Environmental and Occupational Health from DEOHS.
Benoit has a background in agriculture and animal science that made her a natural fit for the assignment. Yet she knew little about swine production and had to get up to speed quickly on the industry's unique occupational risks.
"Dr. Fowler has been an amazing mentor, and I have really enjoyed working with her and getting to pick her brilliant brain," Benoit said.
Mentorship and connections
Fowler set up the practicum "as a natural evolution of my time (in DEOHS) as a student," Fowler said.
The practicum builds on Fowler's interest in mentoring up-and-coming public health leaders and helps her stay connected with the UW Center for One Health Research (COHR), where Fowler did her doctoral work.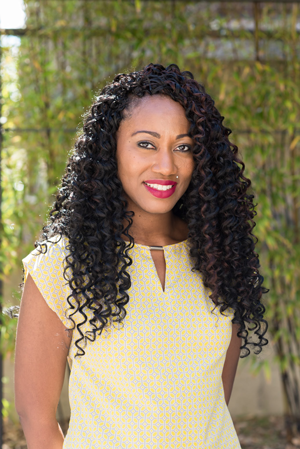 Benoit's assignment was to define on-the-job hazards and identify gaps where more research is needed, "and she did a great job," Fowler said. Her findings will help identify future Pork Board research that could ultimately improve industry health and safety.
Benoit and Fowler were connected through their mutual mentor, Dr. Peter Rabinowitz, DEOHS professor and COHR director.
"This was a tremendous opportunity to make connections—between an outstanding student and a distinguished alumna, between classroom learning and real-world application and between our One Health expertise and the pork industry's need for evidence-based solutions to keep workers safe," Rabinowitz said.
Infectious diseases, dust and other risks
Benoit reviewed published research and developed presentations about her findings tailored for specific audiences. She presented her findings this month to Fowler and other National Pork Board scientists.
"Working with large animals is inherently dangerous," Benoit said. "We need to do better at training, assessing and taking care of our livestock workers and give farmers and producers ways to mitigate risk."
Benoit identified four top worker hazards:
Influenza transmitted from hogs (swine-origin influenza virus). Close contact between hogs and workers enables two-way transmission of infectious diseases between them.
Methicillin-resistant Staphylococcus aureus (MRSA) infection, a type of staph bacteria that has become resistant to many antibiotics, is common in pigs, farmworkers and dust in swine production facilities.
Dust, endotoxins and gas exposure, with up to 40% of swine workers experiencing negative respiratory outcomes, such as asthma and chronic obstructive pulmonary disease.
Other biological and physical hazards, such as musculoskeletal conditions and mental health.
In 75% of the research she reviewed, Benoit found worker exposures exceeded acceptable risk thresholds.
Reaching workers with safety messages
"The No. 1 thing to protect workers is the use of respiratory protection like N95 masks," Benoit said, because they offer threefold protection against dust, endotoxins and viruses.
Culturally appropriate education and outreach is also key, she said. Immigrants make up a substantial share of swine workers, and many speak English as a second language. Communication challenges, immigration status and lack of access to health care can all complicate training on the use of personal protective equipment and reporting of on-the-job injuries and illnesses, Benoit said.
On the front lines of a disease outbreak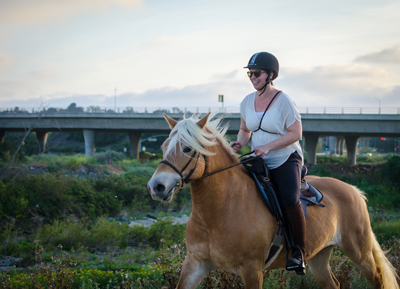 Benoit, who grew up in Oregon "wanting to be a vet since I was 6," found that veterinary school wasn't for her after enrolling for one quarter.
While considering her next steps, she worked with the Oregon Department of Agriculture and was part of the state response to an avian influenza outbreak in 2014.
That sparked an interest in the field of One Health, which investigates the linkages between humans, animals and their shared environments.
After graduation, Benoit hopes to continue work as a data scientist in an academic setting to help protect agricultural workers from workplace hazards.
Her ongoing master's thesis project has a similar focus: working with a dairy industry group to evaluate the effectiveness of its health and safety training for dairy workers.
"I see myself as a liaison between academia and industry to help open avenues for research collaboration that can protect people," she said.