Industrial hygiene wasn't on the short list of career choices for Noah Seixas until he got an up-close look at a workplace incident that exposed millions of people to a hazardous chemical.
Seixas was an undergraduate student in the 1970s when an internship took him to Michigan following an incident in which a toxic flame retardant was mistakenly mixed with livestock feed. Millions of people ate contaminated meat and dairy products before the mix-up was discovered, causing lingering health effects that are still being investigated today.
The experience of working with farmers and their families, who were particularly affected, "was just enormously impressive to me," Seixas said.
It launched him on a long and prominent career that has advanced the science of workplace exposures and contributed to better working conditions in many industries.
In May, Seixas will receive the American Industrial Hygiene Association's prestigious Donald E. Cummings Memorial Award, which recognizes outstanding contributions to the knowledge and practice of industrial hygiene.
National and international impact
In his 26 years as a professor in the UW Department of Environmental & Occupational Health Sciences, Seixas has investigated the health effects of welding fumes, construction noise, stress among women in the building trades and the ways in which working conditions influence health disparities.
The breadth and impact of Seixas's work inspired Marissa Baker, a DEOHS acting assistant professor, to nominate him for the award. "Noah is extremely committed to a safer and healthier work environment for all workers," said Baker, who worked in Seixas's lab before earning her doctorate under his tutelage.
Protecting vulnerable workers
Early in his career, Seixas made his mark designing innovative approaches to quantify exposure to chemicals such as coal dust, silica and manganese. His epidemiological study of silica miners, for example, provided the International Agency for Research on Cancer with important evidence to declare silica a lung carcinogen.
Seixas also developed a novel approach to estimate construction workers' noise exposure. By following 250 apprentices for a decade, the study was able to show "the importance of protecting young ears," Seixas said.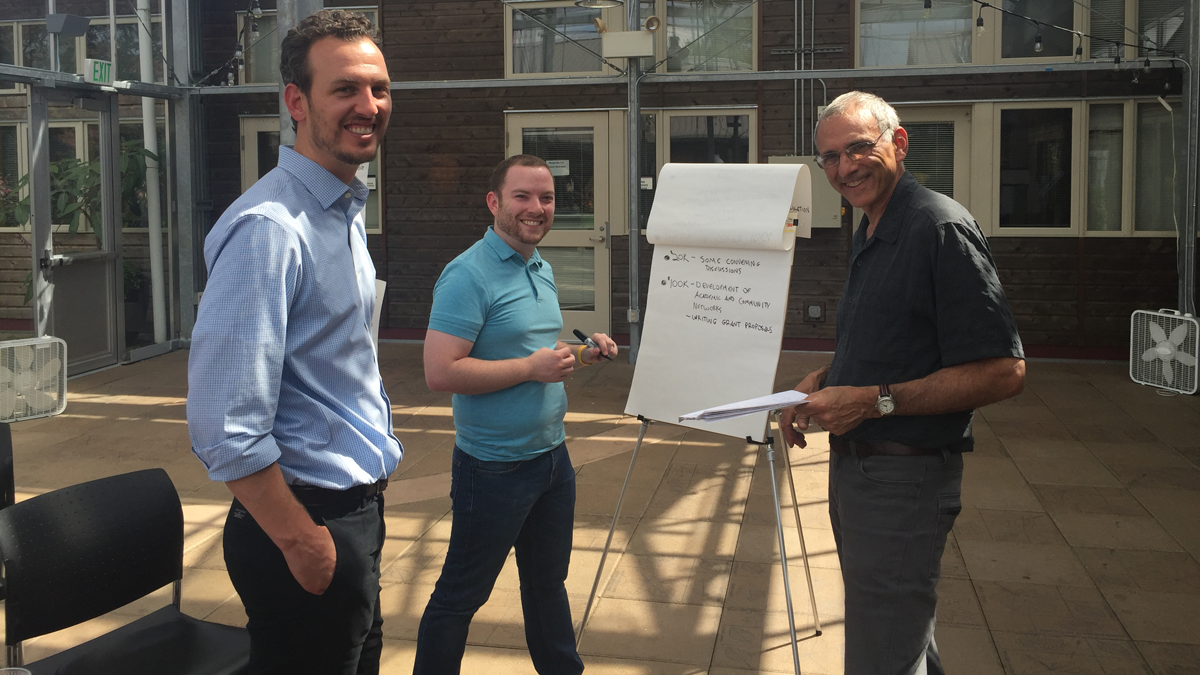 How work affects health
After studying injuries among day laborers, Seixas began to think more broadly about the role work plays in people's well-being. People with lower socioeconomic status tend to have poorer health outcomes, Seixas said.
"But what we don't think about is how work contributes to those disparities." he said. "As a result, we don't see work as a place where one can intervene to improve the health of people with lower social status."
In recent years, Seixas helped create a mentoring program for women sheet metal workers who face added on-the-job stress due to discrimination and harassment. The sheet metal workers union now hopes to expand the successful pilot program nationwide.
Inspiring the next generation
Seixas has influenced the professional paths of hundreds of students over his years in the department, said Martin Cohen, DEOHS senior lecturer and assistant chair who also nominated Seixas for the award.
Seixas calls himself "an industrial voyeur" who loves watching how things are made and sharing that passion with his students through visits to industrial workplaces such as a steel plant and a pulp mill.
"It blows their minds," he said. Most have no idea such hazardous working conditions exist in high-tech Seattle. "It turns them on to the importance of the work they are learning to do."
Seixas directs the Northwest Center for Occupational and Health Safety and also serves as chief editor of the Annals of Work Exposures and Health.