Extreme heat kills more people in the US than any other weather event. Scientists expect climate change to make this worse; already, 37% of heat-related deaths are thought to be due to climate change.
Here's how to keep yourself and your community safe during extreme heat events.
These tips were developed by Tania Busch Isaksen, associate teaching professor in the UW Department of Environmental & Occupational Health Sciences (DEOHS). She co-directs the Collaborative on Extreme Event Resilience at DEOHS.
What is extreme heat?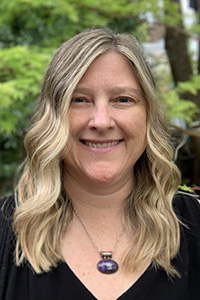 Extreme heat means temperatures above 90 degrees that last for several days. However, even temperatures in the 80s coupled with humidity is where heat deaths begin to rise.
Heat illnesses like heat exhaustion or heat stroke happen when the body can't cool down quickly enough.
Heat exposure can increase the risk of mortality or hospitalization due to cardiovascular, cerebrovascular, respiratory, diabetes-related and kidney-related health outcomes.
What to do for heat exhaustion
Heat exhaustion happens when your body overheats, whether that is from high temperatures or in an occupational setting.
Signs to look for:
Dizziness
Headaches
Nausea
Vomiting
Muscle cramps
What to do: Move to a cool place, put your feet up, take a cool shower, find air conditioning, drink water.
What to do for heat stroke
Heat stroke is a very serious condition when the body can no longer cool itself down. If untreated, this can lead to death.
Signs to look for:
A hot body temperature above 103 degrees Fahrenheit
Strong, rapid heartbeat
Hot, red, dry skin
Confusion, nausea, unconsciousness
What to do: Call 911 and move the person to a cool place.
Who is most at risk
You might be more vulnerable to heat illness if you:
Have a chronic disease like diabetes or heart disease
Are under the age of 4 or over age 45
Have underlying health conditions
Are exercising or working in the heat
Are on certain medications (ask your doctor about your prescriptions)
How to prevent heat illness
Drink water and other fluids.
Don't wait until you are thirsty!
Keep out of direct sun during the hottest part of the day.
Eat foods with lots of water in them.
If you work outside, take lots of breaks to cool down. Stop if you feel ill.
Check in on family and friends who may be vulnerable to heat illness.
Don't leave children or pets in parked cars, even for a minute.
Cool down by playing in fountains, sprinklers or pools (remember the sunscreen!).
Head to cool, indoor places like shopping malls, libraries or community centers. Search for cooling centers nearby.
Learn more from this info-comic developed by Busch Isaksen and Public Health – Seattle & King County.