At the Western Hemisphere's busiest land border crossing, tens of thousands of vehicles wait each day, engines idling, to cross between San Diego and Tijuana, Mexico.
Researchers know that the 30,000 residents of San Ysidro, on the US side of the crossing, live with spikes in air pollution, higher levels of asthma and other negative effects from those car emissions.
But what's happening just across the border in Tijuana, one of Mexico's largest cities?
"It is all one shared air basin," said Edmund Seto, associate professor in the UW Department of Environmental & Occupational Health Sciences (DEOHS).
Now Seto is working with researchers in Mexico and the US on a new phase of the air quality study that he hopes will encourage binational emissions reduction. "Air pollution can't be solved on the US side alone," he noted.
Real-time data on air quality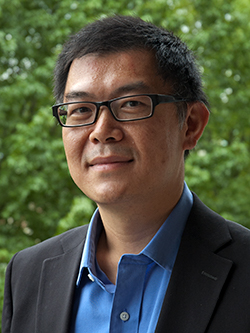 Seto and his colleagues launched the new study with a $100,000 grant from the North American Development Bank. Study investigators come from the University of Washington, San Diego State University, Autonomous University of Baja California and Casa Familiar, a local community development nonprofit.
They will install six air-quality monitoring sites throughout Tijuana to sample the air and provide real-time data to local residents as well as investigators—an innovative approach that puts information about air pollution into the hands of those most affected by poor air quality.
The project builds on an earlier study led by Seto and colleagues that used low-cost monitors to measure air quality in San Ysidro, a low-income community about a 30-minute drive south of downtown San Diego.
Air pollution is associated with a range of health risks, from heart and lung diseases to diabetes, obesity and dementia. A 2015 study found that residents in the San Ysidro area have rates of asthma and chronic obstructive pulmonary disease about 20 percent higher than the county as a whole.
34 lanes wide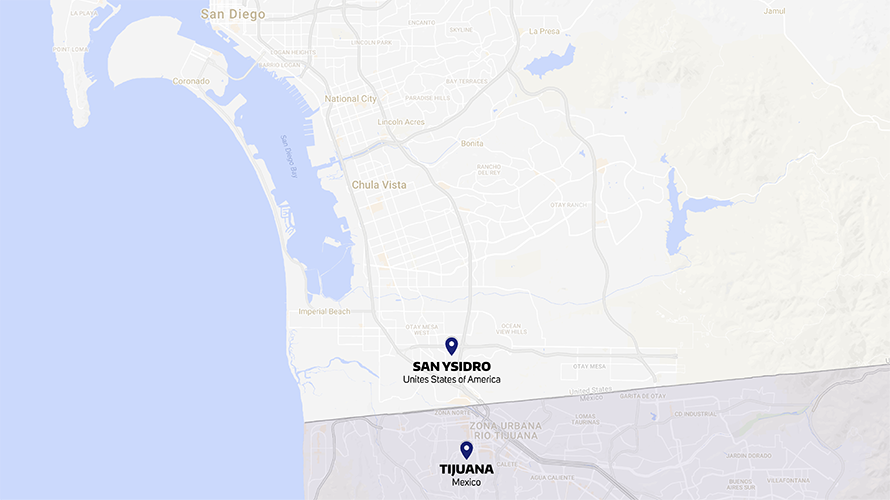 This new phase of research comes at an important juncture for people living near the border.
Every day, nearly 70,000 vehicles and 20,000 pedestrians travel northbound through the San Ysidro border crossing. Northbound traffic at this border point is projected to increase 87 percent by 2030.
A redevelopment project now under way aims to reduce congestion and idling vehicles that can wait two hours or more to cross the border. It is expected to be completed by summer 2019 and will have 62 inspection booths across 34 lanes.
"The hope is these changes have a positive effect on air quality," Seto said. "High levels of pollutants are detected with so much traffic."
Seeking environmental justice
The study's focus on ensuring local residents are engaged in and actively contribute to the research aims to put decision-making authority in the hands of the community.
In Seto's previous study in San Ysidro, community members suggested monitoring sites, attended community meetings and conferred with investigators and the California Environmental Protection Agency.
"Community involvement increases engagement around air quality issues," Seto said. "It can be difficult for residents to address emission reductions alone, but once they have a dialogue with government agencies, their voices can be quite powerful."
Beyond borders
Now, investigators will create a new steering committee with San Ysidro and Tijuana residents and facilitate engagement between Tijuana residents and members of the Secretariat for Environmental Protection, the environmental authority in the Mexican state of Baja California.
"Hopefully, this can be the start of something with lasting positive impact on the community," Seto said.
The research team is also seeking additional funding to expand monitoring beyond the San Ysidro-Tijuana area.
"We want to leverage our current community engagement model to expand our reach," Seto said. "Our focus has been on border crossings, but people in other communities have other air quality concerns. And engaging residents means listening to those concerns and addressing them."