I'm working for Exponent, a leading scientific and engineering consulting firm, in their Health Sciences practice. I am mostly focusing on the biocompatibility of medical devices, but I really like the diversity of different projects that I'm working on. It's a reminder of how toxicology can be applied in so many different ways.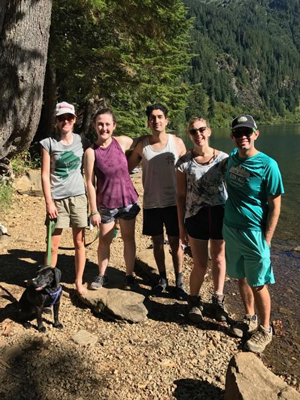 I graduated from the UW Department of Environmental & Occupational Health Sciences (DEOHS) with a core toxicology skill set, which I use daily to help our clients and guide them through the regulatory process.
At DEOHS, I trained under Professors Elaine Faustman and Terrance Kavanagh, leaders in the toxicology field. It was exceptional to be able to obtain day-to-day guidance from them on my dissertation research.
It was extremely valuable to be trained in a toxicology program housed within a department of environmental and occupational health with such a broad research portfolio. Had I trained elsewhere, I wouldn't have been exposed to research focused on a diverse array of important public health issues ranging from the toxicity of engineered nanomaterials—which is what I studied—to climate change, environmental microbiology, air pollution, epidemiology, cardiovascular disease and children's environmental health.
It was also great to be trained within a school of public health and to take classes in epidemiology and biostatistics, which allowed me to approach toxicology from a much more quantitative, bioinformatics-focused perspective.
In Seattle, there are lots of opportunities for hiking, running and skiing, which provided such a great outlet in graduate school. When you were feeling stressed and overwhelmed with all the work you had to do, you could go on a hike with friends over the weekend and clear your head.
The friends I met in the toxicology program are some of my best friends. To this day, my cohort and I call ourselves "Team Tox." We still keep in touch and I think we always will.